One of the questions that we get asked a lot is "what's the ideal size for a [insert social network of choice] image?" If you do a quick Google search for this you'll be given thousands of different 'ultimate guides to social media image sizes' – most of which will give conflicting advice. Unfortunately for us, many social platforms update their ideal image sizes fairly regularly without updating users.
To make your (and our) lives easier, we've pulled together the most up to date image sizes for Twitter, Facebook, LinkedIn and Instagram, along with some tips and tricks that will help you to keep your social media profiles looking on point. We'll try our best to keep this updated as and when new recommended sizes emerge.
Twitter
The ideal image size to share with your tweets is 1024 x 512 pixels. If you're taking photos straight from your phone to post then just make sure that you use landscape, keep your hand steady and check that your camera lens isn't dirty!

Profile pics should be 400 x 400 pixels. This will be cropped to a circle so make sure the main part of the image is towards the centre.

Twitter recommends that your header image should be 1500 x 500 pixels, but we've found that 1500 x 412 fits slightly better. Even with these dimensions Twitter might still resize this slightly so we suggest that you try not to have anything too intricate in your Twitter header.  It's also best not to have text anywhere in your Twitter header image, as this is likely to get distorted.


Facebook
The best image size to have alongside your Facebook posts is 1200 x 1200 for square, or 1200 x 900 pixels for landscape. Facebook gives you lots of different ways to display your pics if you're posting to a page, from slide shows to collages. So make sure you check them out!

Profile pics should be 180 x 180 pixels maximum (but most square sizes should be fine).

Header image should be 828 x 315 pixels. Facebook doesn't have the same resizing issues as Twitter so a bit of text in your header won't hurt, but if you're planning on keeping the header for a long time it's best to keep it simple so that it doesn't go out of date. For example, avoid specific messaging for events or league table results unless you are sure you'll remember to update it once it's out of date! 

If you're creating an event, then the image used needs to be quite small – the best size is 500 x 262 pixels, otherwise the ends will get cut off. Make sure your image reflects the type of event, as well as being clear and eye-catching.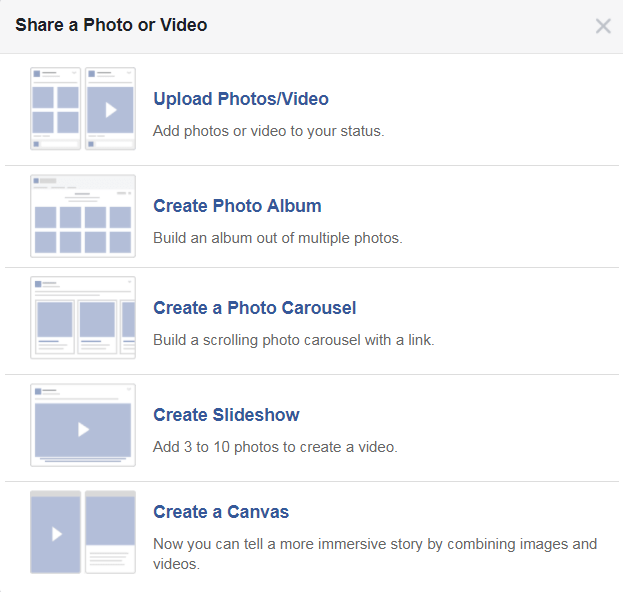 LinkedIn
Profile pic should be 400 x 400 pixels. Again, this is cropped to a circle. Remember LinkedIn is a professional networking site, so here is a good opportunity to use your corporate profile photo for your personal profiles. 

The header image for a LinkedIn Business page should 1536 x 768 pixels – you need to be quite exact with this otherwise it gets distorted.

Header image for a personal LinkedIn profile should be 1584 x 396 pixels. Try and choose something that reflects you as a professional or your interests, rather than a family photo (save that for your Facebook profile!)

You should be fine to share the same image sizes as Facebook for your instream photos – but if you want to be specific then use 1200 x 628.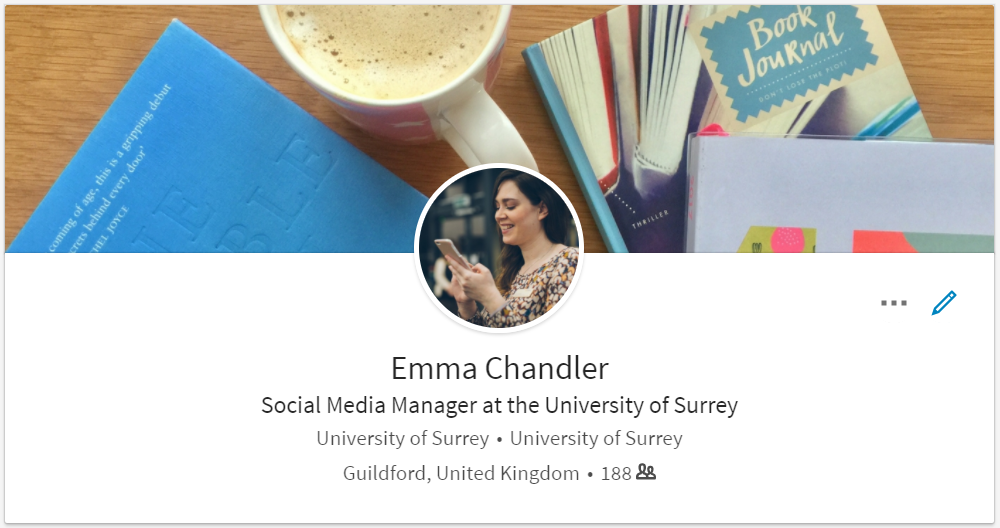 Instagram
For a long time Instagram allowed square photos only, but that's not been the case for a while. You can now upload different sizes. The best to go for are:

1080 x 1080 pixels (square)

1080 x 566 pixels (landscape)

1080 x 1350 pixels (portrait)

We've found that Instagram photos that focus more on natural scenery get much more engagement than images of objects, or images with text in, so bear this in mind when choosing your Insta pics.
If you're sharing someone else's photo remember to give them credit.

You can also pre-prepare images for you Instagram stories – the dimensions for these should be 750 x 1344 pixels. You need to save these to your camera roll no more than 24 hours before you want to add them to your story, otherwise Instagram won't let you use them.

Your profile pic should be 110 x 110 pixels but most square images should be fine. Just remember this will also be cropped to a circular image so make sure the detail is central.