We take a look back at just some of the recent developments in the social media world and how they might impact your approach to social.
Big changes for Instagram
Instagram made a number of big changes to the service in March. It's becoming increasingly apparent that Facebook are taking the channel very seriously – now boasting a community of over 400M members, it's now a larger social network than their rival, Twitter.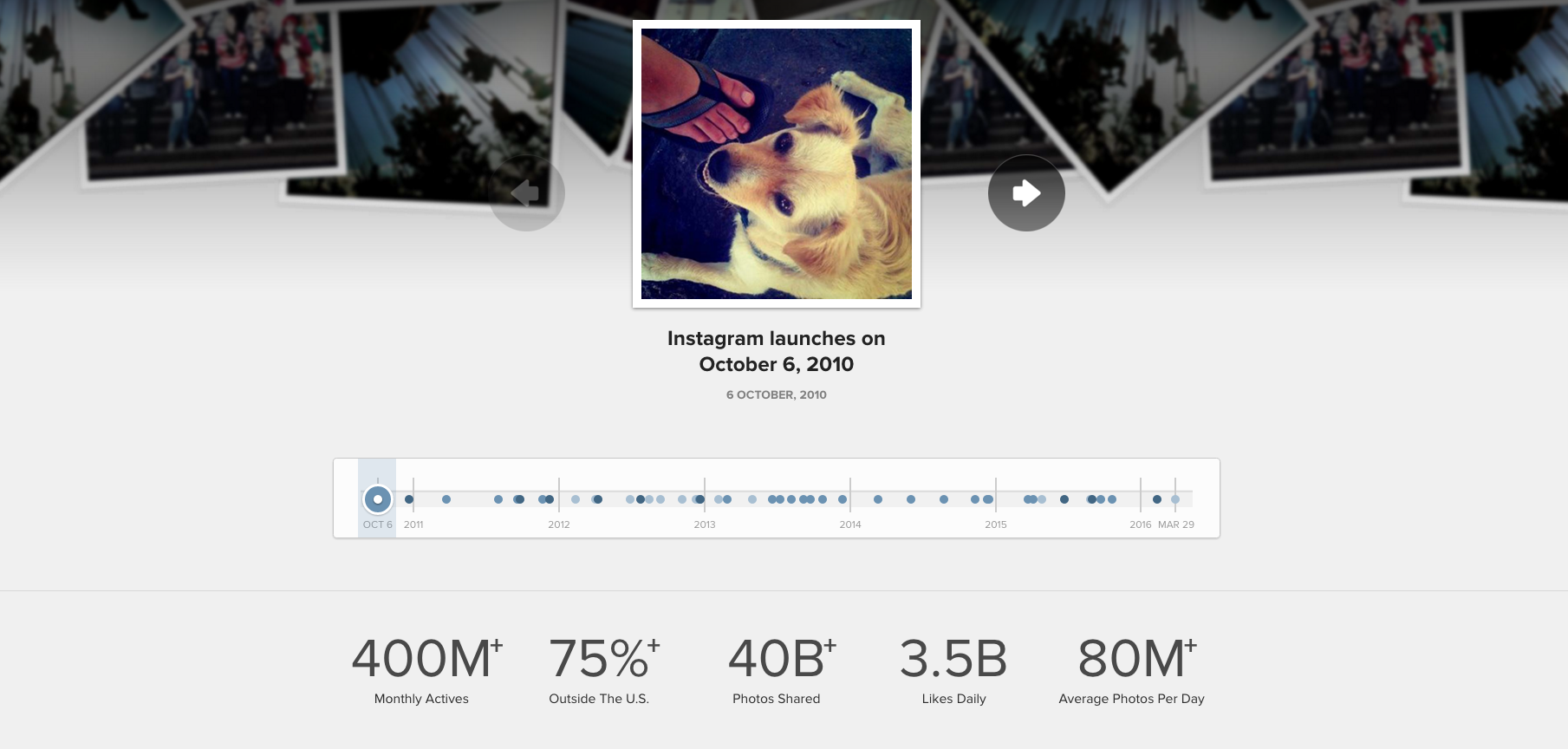 Longer video
Instagram announced on their blog that longer video was coming soon to the platform. The channel is currently famous for it's 15 second clips, however this limit is set to rise to 60 seconds.
We want to bring you fun, flexible and creative ways to create and watch video on Instagram. As part of our continued commitment, you'll soon have the flexibility to tell your story in up to 60 seconds of video. This is one step of many you'll see this year.
They claim that they've seen a 40% rise in time people spent watching video on the channel over the past six months, so it makes sense that they want to make it easier for users to share and utilise video on the platform.
Desktop notifications
Instagram has traditionally been first and foremost an app. Although there is a desktop site, this has limited functionality. In March, Instagram started showing notifications on the Web for all users. Is this the start of a web-based version of the popular site? For now Instagram is keeping its photo-editing and sharing features restricted to its mobile app, but it's possible that this new feature could signal a change in direction.
A new algorithmic timeline
Potentially the biggest change for Instagram in March was an announcement that they would be introducing an algorithmic timeline, similar to that on Facebook. What this means to users is that all the photos and videos shared on the site will no longer appear in the traditional chronological order. Instead, content will be comprised of what you'll be interested in from what you've previously liked on your feed and your relationship with the person posting.
Twitter's new timeline:
In our February Social Media Roundup, we explained that Twitter announced a 'new and improved timeline' that would surface the tweets that people are most likely to care about. This month, Twitter officially turned this timeline on for everyone. Have you noticed any changes to the content appearing on your timeline?
Meerkat leave the live streaming race
Meerkat was traditionally one of the biggest rivals for Twitter's live streaming service, Periscope. Although live video is proving to be a huge deal in the world of social media this year, Meerkat seems to have been unable to keep up with both Periscope and the rise of Facebook Live.
This month, Meerkat announced that it's officially changing course. Meerkat cofounder and CEO, Ben Rubin wrote the following in a memo he sent to the startup's investors:
"The distribution advantages of Twitter/Periscope and Facebook Live drew more early users to them away from us and we were not able to grow as quickly alongside as we had planned."
Facebook improve video metrics
As video is increasingly being used on the platform, Facebook have overhauled their analytics. They've included new metrics which allow you to delve into more detail around how your content is performing. As is demonstrated in the screenshot below, metrics such a 'unique views' and an average completion rate have been included. This is as well as the original (but now separate) metrics that include the overall stats for the post that has the video embedded.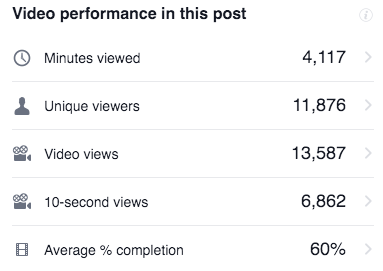 This is an important and useful move for Facebook page owners, as it will allow us to further optimise content based on the needs and interests of our audiences.
Google Connect
As we mentioned above, Facebook Live and Twitter's Periscope have become increasingly popular with users, and Google is reportedly about to break into the live streaming game. It's no surprise that Google wants to join the race – publishers recently described to Digiday their successes with Facebook Live; Sky Sports pulled in 400,000 views on a live stream, while the BBC attracted 120,000. Google Connect, however, would not integrate with either Twitter of Facebook and will standalone from YouTube. This raises questions over how successful the new service would be, when Google are not utilising their existing audiences.