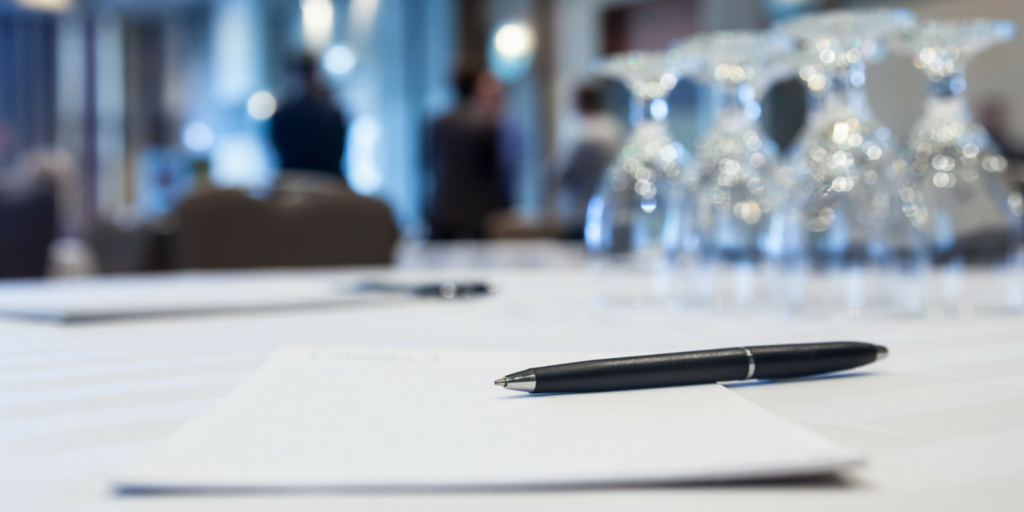 You're all set to attend a conference and ready for a day of networking. However, getting involved on social media can be another way to make the most of the day that you might not have considered. Social networks such as Twitter and Instagram make it easy for event organisers to put in-person events online – although this is great for the organisers of the conference, it can be useful for you too.
Being active on social media during a conference can help expand your network beyond those you meet face-to-face on the day and help your personal branding by sharing your opinions and expertise.

How can I utilise Social Media during a conference?
1. Hashtag, hashtag, hashtag! 
When you attend a conference there will most likely already be an official hashtag in place. Find out what this is at the start of the day (or even beforehand) and use it in your tweets. Conference hashtags are a great way to find all posts related to the event in one place, meaning you can see who else is at the same event as you and share your own thought with them. Even people not at your conference can become involved when you use the conference's hashtag within your tweets.
You should be thinking about tweeting while the speakers are presenting so you can get involved in real-time discussions, however make sure you don't spend the entire event glued to your device. Responding to speakers in real-time takes some practice, but it creates a participatory, learning environment where you can share your thoughts with more than the person next to you. You can find the Twitter account of the speaker and mention them in your tweets, perhaps even asking some questions that many speakers will go on to answer after they've finished.
If you're not using Twitter, you might be missing half of the conference!
2. Interact with others
Social media is called 'social' media for a reason. It's a fantastic way to bring like-minded people together. Don't be afraid to reach out to other people who are posting at the event. This is where the handy conference hashtag comes in; just click the hashtag and comment, favoruite, and retweet away. If you're having a particularly interesting discussion with someone, why not take the conversation offline and agree to meet up during a networking session?
3. Stay positive
No one wants to be "Tweckled". Tweeting might feel like an easy way to express your opinon, but it goes without staying that professional standards should be maintained. Of course it is good to share your thoughts, however remember it is very likely your tweet will be seen by both the speaker, and if you use the event hashtag the organisers and other attendees.
Most conference tweets are filled with words of encouragement or key quotes from the speakers, try and keep your posts positive too.
4. Mix things up and don't overdo it!
Remember, not every post has to be serious commentary of the event – you can show the fun side too. Add in some photos of what's going on, the venue, speakers or even the freebies you're given on arrival.
When you start tweeting about an event, it can be easy to get caught up with interacting with other attendees and sharing your thoughts. However, remember that you're also there to listen to the speakers and do some face-to-face networking. For a first time using social media at a large conference, as a rule of thumb stick to 2-5 tweets per speaker. On the other hand, if it's a more intimate session leave the tweeting until afterwards. The key is to find your own happy medium so you're posting enough that it's informative but not so much that you're not paying attention to the event.
Thinking of getting started? Take a look at these conference hashtags and see what kind of things attendees usually tweet about…