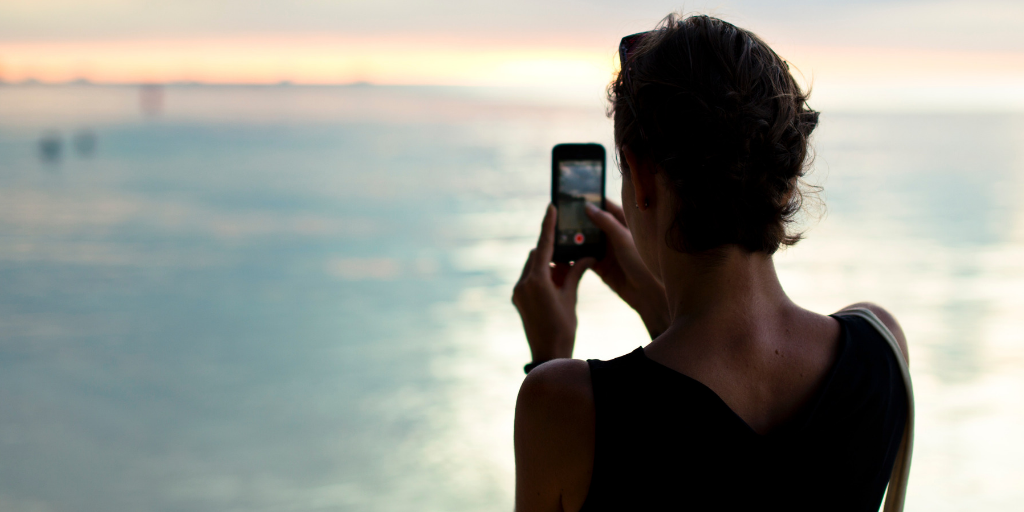 We already know that tweets with media attached – an image, video or GIF – perform better than those without. Now, with a new update, Twitter has made it easier than ever to tweet photos and videos.
Twitter recently rolled out a brand new camera feature, which can be accessed by swiping left on your phone when you've got the Twitter app open on the timeline. You'll be presented with a full-screen camera, where you can tap to take a photo, or hold (up to two minutes) for a video.
Though this sounds very much like Instagram Stories, Twitter aren't directly trying to challenge that beast. Instead, they're trying to facilitate more real-time use of images and video when people tweet. The platform is an ideal place for updates in text, but now they're looking to include more visual media. This could potentially attract more users, too.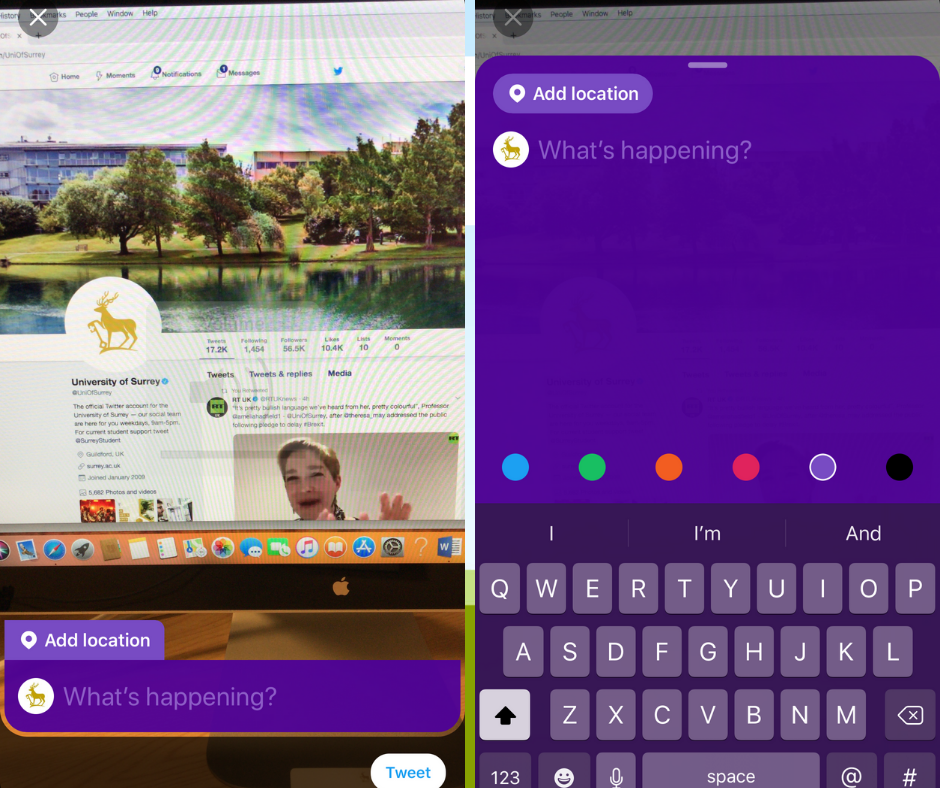 Chances are, when you've tweeted out a photo or video, you've not captured that media in the Twitter app itself – you're more likely to upload it from your camera roll. This is partly because, before this update, the functionality of the Twitter camera was poor.
Now, it's a much more fluid process. You swipe, take your photo or video, add some text to it at the bottom and a location (if you choose) and then send it. Unlike Stories, you can't upload anything from your camera roll here – it's only media taken there and then on the camera.
Before, if you uploaded a vertical image to Twitter, some of it would not be visible in the tweet itself until you clicked on the image. With this new camera feature that's no longer the case, as these images and videos will appear in the timeline in their entirety and, interestingly, with the attributed text at the bottom, rather than on top. As things stand, there are no options to overlay things like stickers or GIFs.
There's also an option to go Live through the camera – this isn't new for Twitter, but it appears that the Periscope branding is gone, perhaps for good.
It's obviously still in its early stages, and it's likely that Twitter will make some tweaks, but this new feature conveys a clear shift toward more visual communication on this platform.