Lots has been happening in the world of social recently – let's delve into our April roundup!
Facebook – big news from F8
Facebook dominated the social media headlines this month, as a number of big announcements were made at its annual developer conference, F8. The camera is central to many of the key strategies that Facebook are focusing on in the future, particularly in terms of AR and 360 video. The first of these is Facebook's own in-app camera, Camera Effects, which launched at the end of March. It is the most similar platform to Snapchat that we've seen so far. Camera Effects incorporates both 'frames' and 'masks' (ie, lenses and filters), some of which are location-sensitive, just like Snapchat. This is aimed at promoting the sharing of 'personal' content such as photos and videos, after reports that this type of sharing had decreased were leaked last year.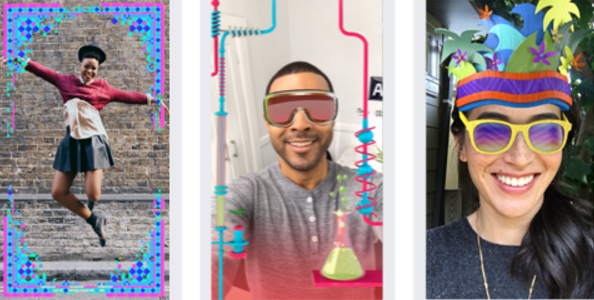 Other announcements included making the use of AR an integral part of everyday life. For example, Facebook want you to be able to place virtual notes and doodles in your real-life, physical environment. This could take the form of putting a virtual shopping list on the fridge, turning your table into a draughts table where you can play online with your friends, or even creating works of art on blank walls in your local community. Developers can use the AR Studio and the Frame Studio to create effects and frames for Camera Effects, often without having to write a single line of code. You can find out more about how to create your own frames and effects in the video below.

Perhaps the most exciting news from the F8 conference was regarding 360 video. At the moment, 360 video can feel like it isn't fully immersive due to the current technical constraints of the hardware used to produce it. To try to tackle this problem, Facebook are developing 2 new spherical cameras to capture 360 video more realistically than ever before. The larger of the 2 cameras has 24 individual lenses, while the smaller, less expensive model has 6. They move in 'six degrees of freedom' – front to back, side to side, up and down and three other rotations along the axes – which allows them to capture more complete and realistic images than most other devices currently on the market. Facebook will license the blueprints for the camera designs to individual companies, who will then sell the commercial versions of the products.
Snapchat – a potential hack and new world filters
Snapchat was rocked by claims that Indian hackers had released details of 1.7m Snapchat users in retaliation to allegations that Snapchat's CEO, Evan Spiegel, had called India a 'poor country'. After the allegation was made, Snapchat's rating on the Apple store fell from 5 stars to just 1 star (it has now recovered to 3.5). Indian users launched boycott campaigns, using the hashtags #UninstallSnapchat and #BoycottSnapchat.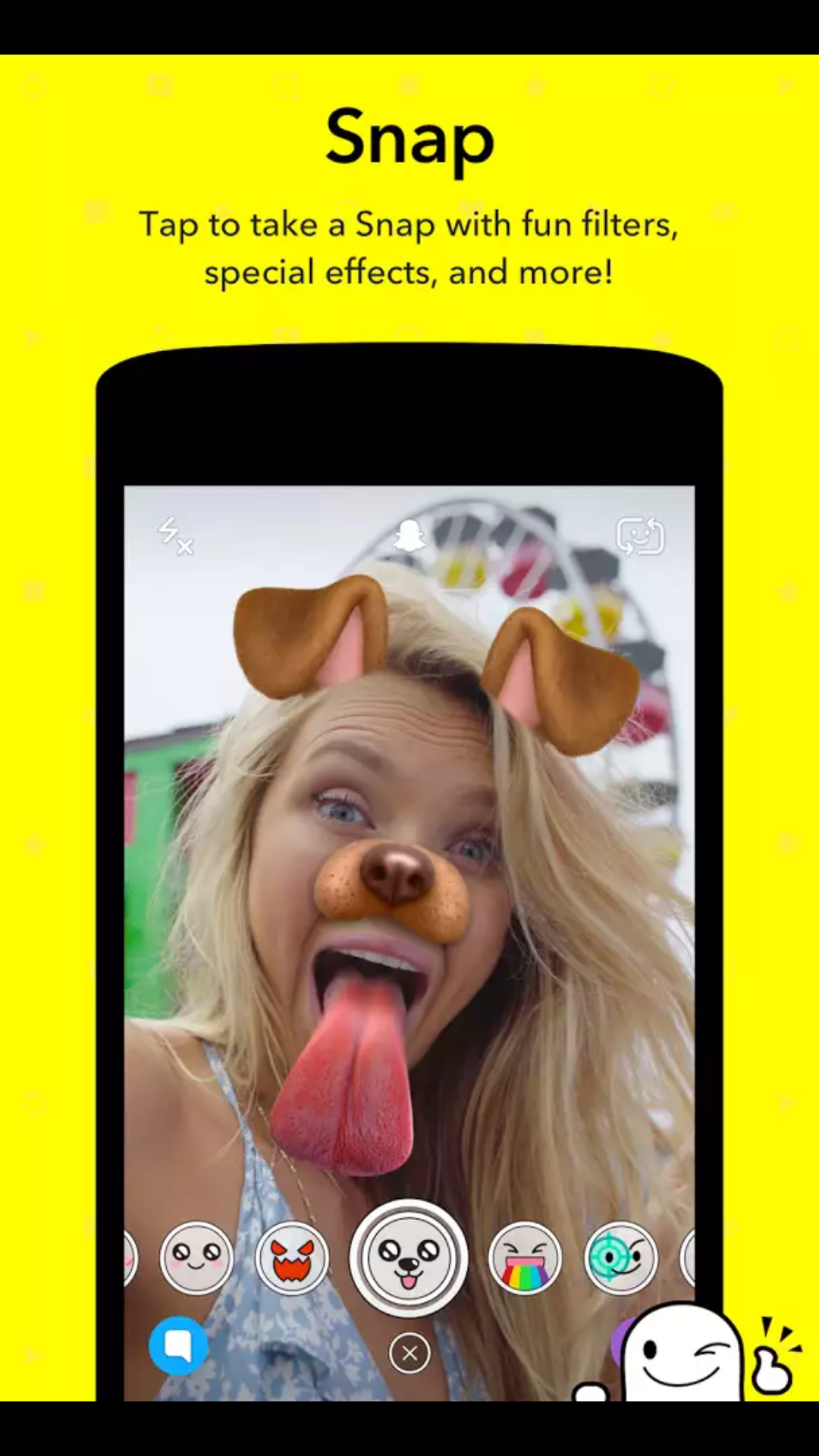 Snapchat denies both the claim that hackers had released user details and that Spiegel had called India a poor nation, the latter of which was made by a former employee of the company, Anthony Pompliano. As part of an ongoing court case, Pompliano also claims that Snapchat inflated its data-user figures, such as the month-on-month growth, the amount of daily active users and its registration completion rate. The case is currently being heard in the Los Angeles Superior Court.

The latest release from Snapchat is a new set of world lenses, including rainbows, cups of coffee and multicoloured phrases like 'so good' and 'it's lit'. If you have Bitmoji linked to your Snapchat, you'll also see a lens which allows you to put your Bitmoji character in a number of situations. These new lenses allow you to place the object in the picture/video when using the rear camera, and when you tap on the object it changes into a different one. These 3-D stickers can be made larger or smaller, just like normal stickers, but many include movement of some sort (like hearts floating out of the 'love' sticker). We've been having a lot of fun playing around with the new lenses – let us know what you think of them!
Instagram – growing faster than ever
April saw Instagram's user base reaching the 700m mark. Its rate of growth is quicker than ever, with the last 100m Instagrammers joining at a faster pace than previously seen by the app. It took six months for Instagram to go from 500m users to 600m, but only took four months to go from 600m to 700m users.  This could be because of the continuing popularity of Instagram Stories, which reached 200m daily active users at the beginning of April, eclipsing Snapchat's 161m daily active users.

Stories added a number of fun new features in April, including 'selfie stickers' and the ability to 'pin' stickers. Snapchat users will have already been familiar with these, as they were originally created by Snapchat. The selfie sticker option is similar to the scissors feature in Snapchat, though Instagram's version doesn't allow you to 'cut' your sticker out from a photo. Instead, you take a new picture which shows up in a small circular frame, which you can then place in your picture.

Sticker pinning in Stories works in pretty much same manner as it does on Snapchat. Simply select your sticker, place it in the desired location, and hold on the sticker to activate the pin menu. Once you're happy with the position, click 'pin' and watch as the object moves along with the video. You can see how selfie stickers and sticker pinning work in the clip above.
ICYMI: We just added new features to make your DMs more fun. Check them out as you slide into the weekend! https://t.co/ugAf4ta5sW pic.twitter.com/CW5WZv7Ty2

— Instagram (@instagram) April 14, 2017
Instagram have also integrated disappearing videos/images into the normal chat thread you have in Direct. To send a disappearing photo or video clip, just go to the blue camera icon at the bottom left corner of your thread in Direct. When someone sends you a disappearing message, it will be highlighted in blue. Just tap them to view. You have the option to replay the disappearing message once, and the sender will be notified if you choose to replay it or take a screenshot of it.
Twitter – video ads and new support bots introduced
Twitter announced that they will be following in Facebook's footsteps as they plan to introduce mid-roll adverts on video content on the site.This is in addition to its pre-video and standalone video ads. Twitter, like Facebook, have been pushing for greater use of video content on the site. They have recently partnered with promoters to live stream concerts and American football games. Twitter are likely hoping that by introducing another way to monetise video content, they will attract more advertisers and therefore increase advertisement earnings.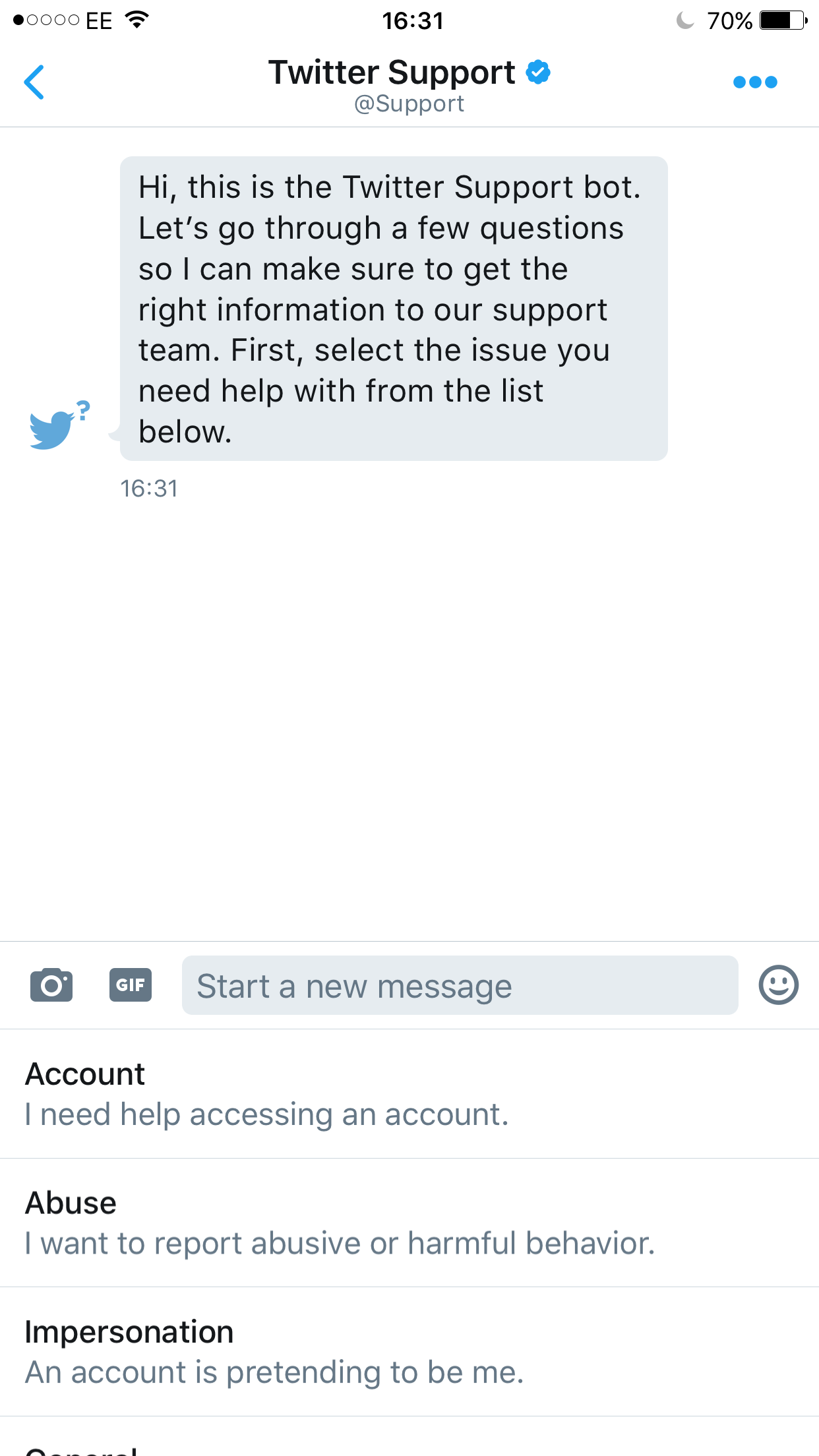 This April, Twitter have also launched their support bot, designed to help users with general queries. To utilise the bot, all you have to do is start a message thread with @support (Twitter's official support channel). You will then be presented with a message from the bot, who advises you to select the relevant option from a list of possible queries. At the moment, the list is rather limited, but Twitter have said that they will improve on the service based on how users interact with it.

The company have also announced that they are rolling out Twitter Lite, a pared-down version of the normal website that can be used in places with slower network connections. Twitter Lite will take up less than 1MB of memory on your device, and will load quickly even on slower connections. All the key features of Twitter are included in the lite version – direct messages, your timeline, tweets, trends, profiles etc. There is even a 'data saver' mode, which saves up to 70% on data usage by showing previews of photos/videos instead of the full image. If you decide you'd like to see the entire image, just tap on it. This feature aims to make Twitter more accessible to users, especially in the developing world, which could lead to an increased market share for the social platform.
Twitter Lite is a faster, data friendly way for people to use Twitter to see what's happening in the world.

👉 https://t.co/AIUgyCAFj0 pic.twitter.com/9EIG7pgK6O

— Twitter (@Twitter) April 6, 2017
In Other News:
That's all for this month. Check back in early June for all of May's social media news!