Want to showcase yourself or your department on social media, but don't have a huge following of your own? Well we're here to help! We love being able to collaborate with our colleagues across the university and use the university social media channels to showcase what is happening at Surrey and the amazing work that is being produced. Here are some examples of how we've collaborated in the past to give you a flavour of what we could do for you…..
Facebook Live
Facebook Live is exactly what it says on the tin – a live video streamed directly to Facebook. This might sound a bit daunting so it's not for the camera shy! But if you're feeling confident this can be a lot of fun to do, and it's a quick and easy way for you to communicate your research to a wide audience. We've tried a couple of styles in the past, for example we've used an interview format with academics such as Dr Suze Kundu, Professor Jim Al-Khalili and Professor Alf Adams. Here's our FEPS Marketing Manager Mark Richardson and Jim Al-Khalili in action: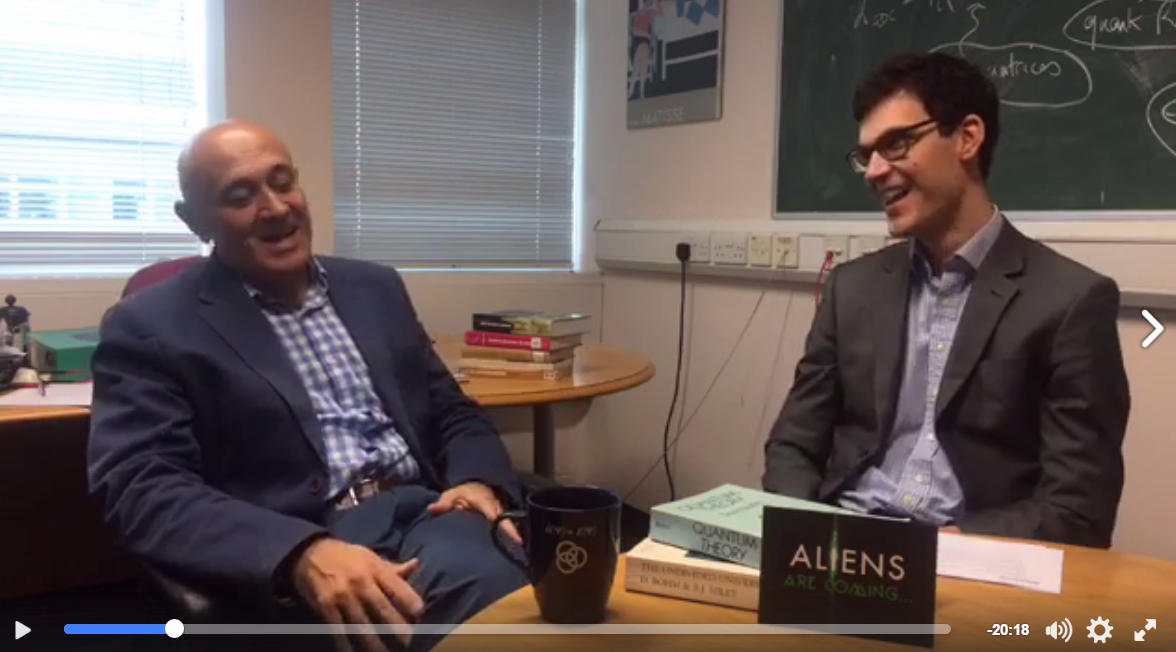 Alternatively we've used a shorter format with researchers talking directly to the camera and explaining their research in a couple of minutes. We used this format to hear from Dr Melanie Bailey and Catia Costa about a fingerprint drug test developed by their team, and here is Dr Katriina Whitaker talking about her research on cancer for #WorldCancerDay: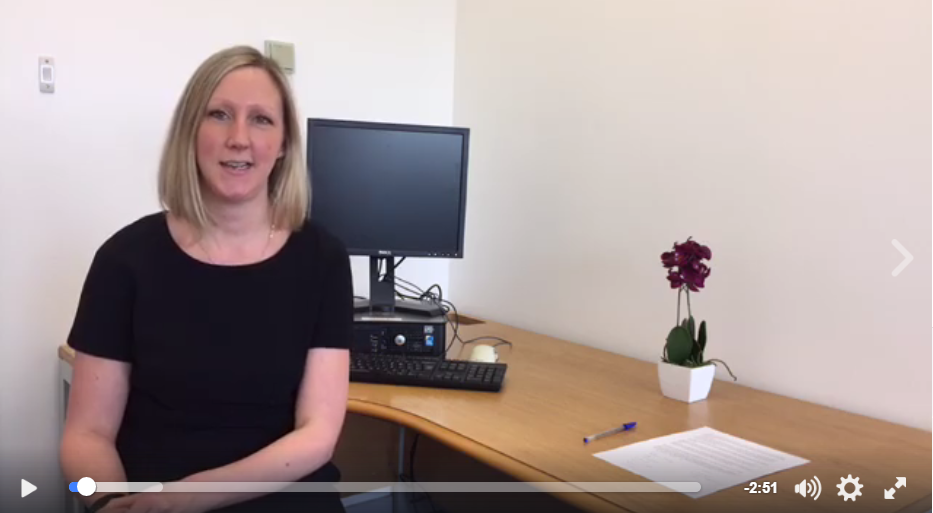 Videos like these have gained between 1,000 and 5,000 views, which is a great return for a few minutes in front of the camera!
Instagram Stories
If you follow us on Instagram you might have noticed that we are making the most of the new 'stories' feature. This allows us to create a story out of a series of images and short videos that stays live on Instagram for 24 hours. We've collaborated on Instagram stories to do interview snippets with academics, showcase research achievements and show off new facilities.
The beauty of Instagram stories is that we can use pre-prepared images and edit them for the story. Our Instagram stories regularly rack up views of up to 2,500. Here's an example of one we did to showcase one of our 50th Anniversary wonder moments – Professor Alf Adam's invention of the Strained Quantum-Well Laser: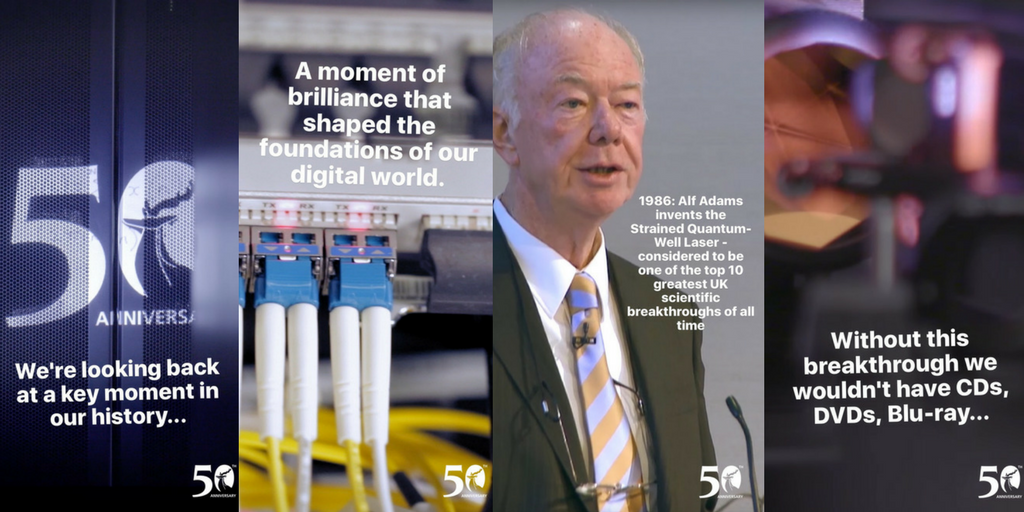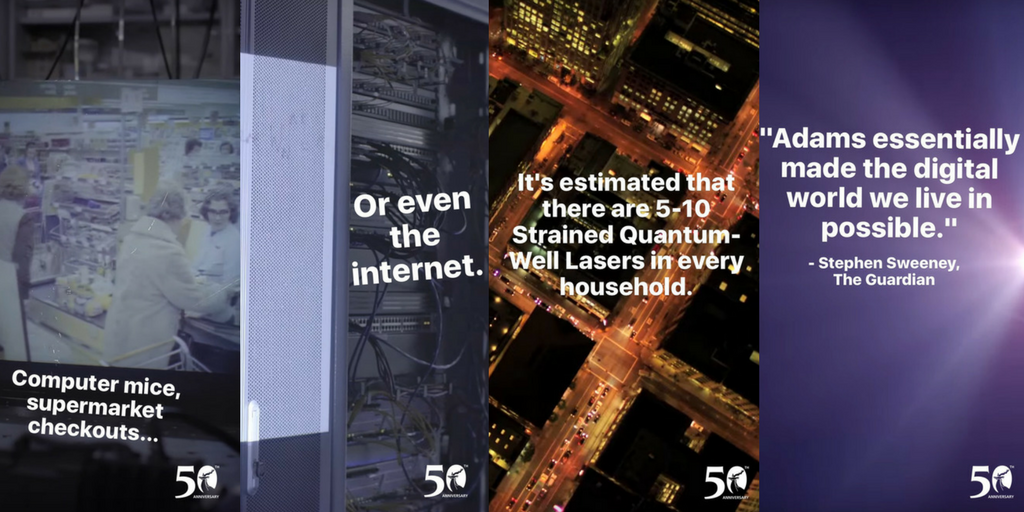 Snapchat Stories
We launched our Snapchat account last August and we've been having great fun with it every since. Like Instagram stories, Snapchat stories are made by building up a series of images and videos which stay live for 24 hours. Snapchat needs to be done live so we can't use pre-prepared photos, but it has a less 'polished' style to it so this isn't a problem. We have a younger audience on Snapchat so this is a great platform to showcase the fun visual things that happen at Surrey, as well as breaking down research findings to communicate with this audience. 
As the account is fairly new we have a slightly smaller audience, but our stories still regularly receive around 1,000 views. We've used Snapchat to showcase things from the research that the Surrey Morphology Group are doing on languages at risk of extinction, to Surrey's 50th anniversary celebratory events. Here's a glimpse of a story we did with Dr Melanie Bailey and Catia Costa to showcase the fingerprint drug test developed by their team: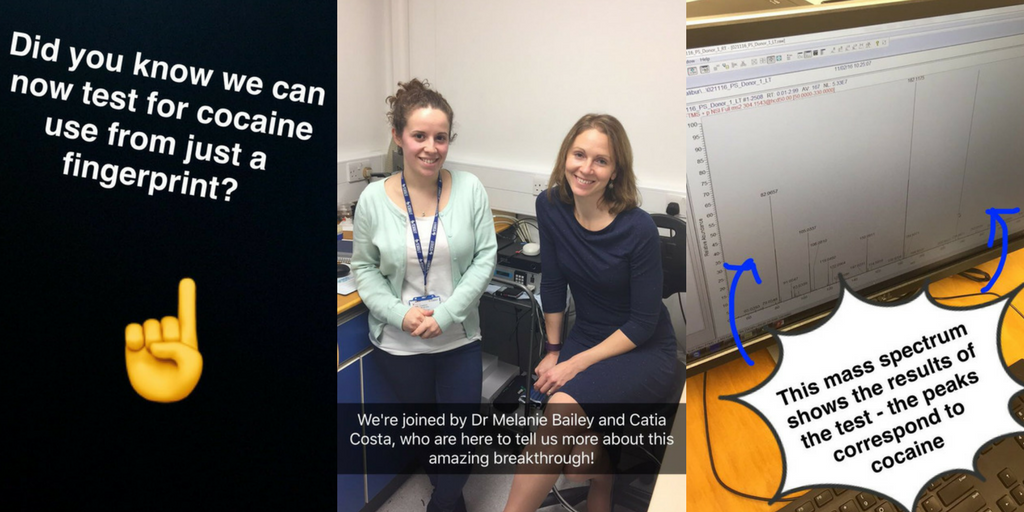 Takeovers
If you're feeling particularly social media savvy then you could do a takeover of our Instagram or Snapchat stories. In this case, we would lend you one of our coveted social media phones for the day and you would be free to do what you like! 
For example, the Student Services Centre took over our Snapchat to demonstrate how the money team can help current students, and Surrey Sports Park gave us a glimpse into a typical day in their life. The Library & Learning Centre have done a number of takeovers for us, showcasing various services that the library has to offer and to help students use the library – here's an example: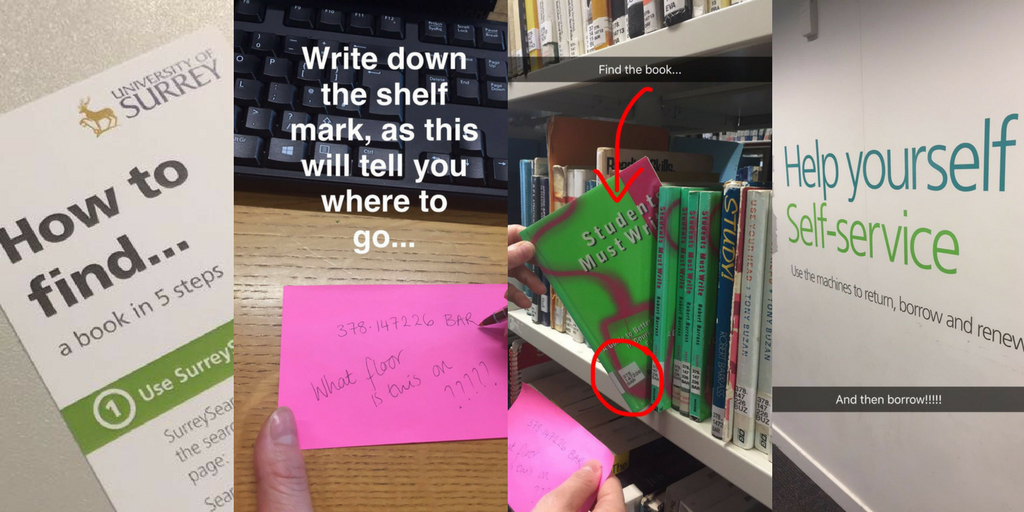 Student Ambassadors
We have an amazing team of student ambassadors who have done some great work for us on social media. For example, we have sent them off to do Snapchat campus tours, host Facebook Live videos to showcase events and use Snapchat or Instagram to cover things such as Freshers' Fairs and sports events. Here is Harry in action at the Winterfest celebrations last year!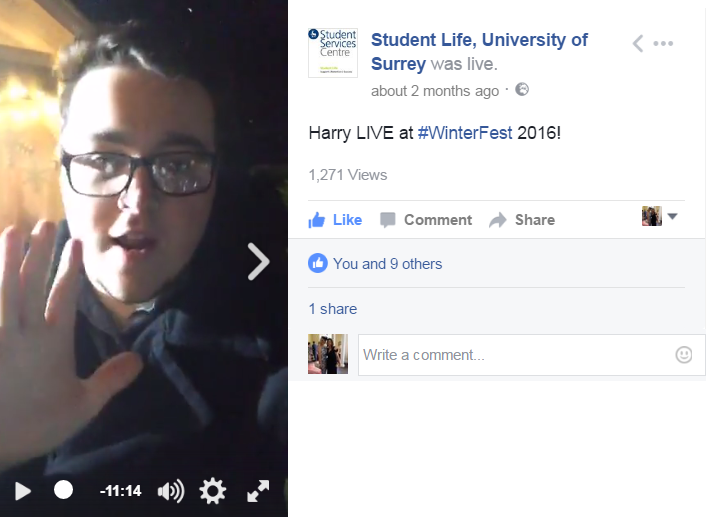 If you would like to get involved with any of these options then please get in touch with the social media team and we can come up with a plan! Email us on socialnetworks@surrey.ac.uk.
Watch this space for social media training workshops – coming soon!
For more examples, visit our Facebook, Instagram and Snapchat* profiles.
*You'll need to download the Snapchat app to your phone and create an account to follow us.