Every social media profile you own is promoting you – even if that's not what you intended. What impression are your profiles giving off? Is it one that you feel fits with your professional image?
If you are putting it out there (or even if you're not), expect people to be looking you up online. 85% of recruiters and HR professionals say that an employee's online reputation influences their hiring decisions (at least to some extent). For this reason, I truly believe that building yourself a strong personal brand is one of the most important things you can do for yourself, and your career.
What is a personal brand?
'Personal branding' is simply building a brand around your career and personal name – it's all about marketing yourself as an expert in your given industry, which is why people should trust you and your opinions. It's basically optimising the way in which you're presented to others.
Everything you do or say online helps to form your very own personal brand. In turn, your personal brand forms the building blocks of your professional reputation – and that's why you need to take it seriously. Whether you like it or not, we're all our own brands.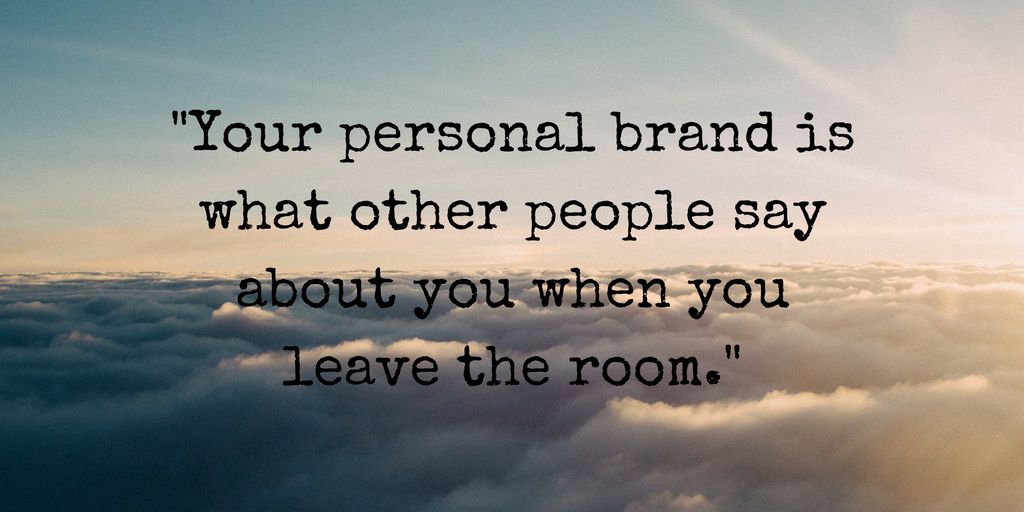 Benefits of a strong personal brand
Having a strong personal brand and reputation can have a number of benefits:
Stand out from the crowd:

Personal branding allows you to distinguish yourself from everyone else and become more visible.

Increased credibility:

Having a personal brand can really help you boost your credibility and showcase your expertise within your industry. It can set the path for you to become a leader in your field.

Increase your confidence:

The first step in personal branding is to look deeply at yourself and discover your greatest qualities and passion. This can be a real confidence boost – you're building yourself up around the aspects that people praise you for.

Become more connected:

By showcasing yourself in a certain light, you'll be able to reach and connect with likeminded professionals. This could pave the way for new opportunities in the future, even if it's just having someone to bounce ideas off of.
Even with these benefits, you might think it easier to simply keep yourself out of the online space entirely. You may have brushed over personal branding, believing that it's a bit of a gimmick. However, not having a presence can also come with its own risks – especially if you're a high-profile researcher or executive. This example illustrated in Harvard Business Review demonstrates these challenges perfectly.
Where does social media come in?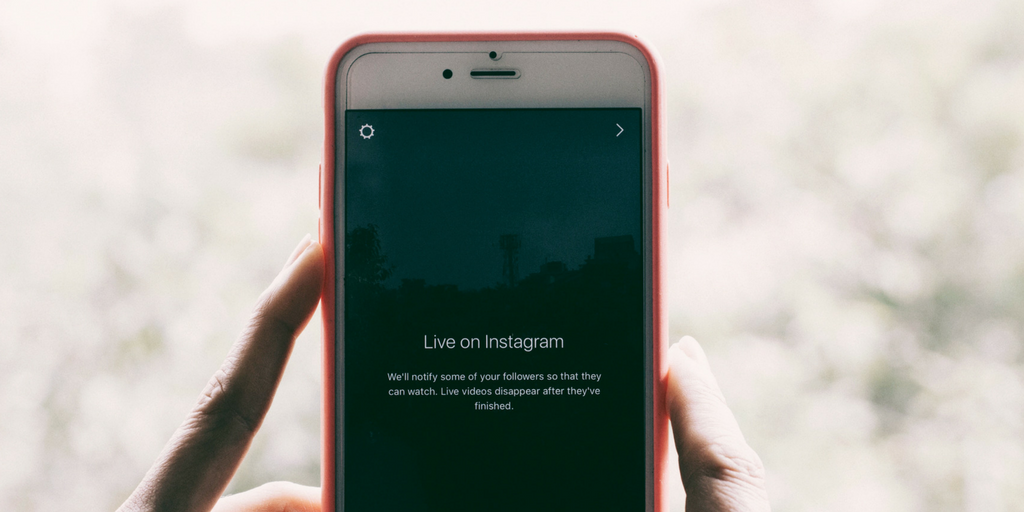 Social media is the key to managing your personal brand online. Have you ever done an incognito vanity Google search of your name? Your social media presences and the content you create can dominate the first page of search results – for me, 5 out of the 8 results when searching for 'Jade Beckett' are my social presences and blogs, which I'm quite pleased about considering my name is definitely not unique!
Social media really can be the backbone of your personal branding strategy.
Top tips on developing your personal brand on social media
Choose your areas of expertise
What sets you apart from others? This is the first thing you need to establish. Pick 1-3 areas of expertise or interest, and build your social media content and profile framing around these. For example, you might be interested in social media and new digital technologies – these themes can be used to build up your content.
"If content is the fuel for your personal brand, social media is the engine." ~ Jayson Demers
If you're struggling to find your niche, here's a few things to consider:
What are your passions and interests?

What do you read most about when browsing online?

Is this an area you'll be passionate about in the long-term?
Think about consistency
Do your social profiles look consistent? When you make a new connection, it's common to look them up on multiple channels, so it helps if they all match up.
Keeping your profiles consistent can also help others easily find you – for example by using the same profile picture, name and handle across your accounts. If you were a business, you wouldn't expect different logos across different accounts – think of your personal accounts in this way too.
You'll also want to have a think about the general look and feel of your presences, for example, by keeping a certain colour palette throughout your images.
Post regularly
Once you've established your themes and got your profiles in order, you can think about sharing your enthusiasm and expertise by posting great content. A research study on Twitter followers showed that one of the most significant factors in growth is posting consistently.
It can be hard to post regularly, so you might want to think about scheduling tools. My personal favourites are Hootsuite and Buffer. The beauty of using these tools is that even when you're busy you can have a steady stream of content going out – you just need to put aside a bit of time initially. Twitter recommend three tweets a day for optimal growth of your account – that might be unrealistic, but work out what is achievable for you.
Create your own content
It's useful and powerful to be a curator of other people's interesting articles and content. But, if you really want to establish an expert reputation, the easiest way to achieve it is to create your own content. Becoming a creator will be the easiest way for you to stand out and showcase your unique style.

Content comes in many different forms. It may be a video, a photo, or a blog post of your own. Do you blog yourself, or are there new sites your visit regularly? Do you attend a lot of industry events, or are you a keen photographer outside of the office? Sourcing content from things you do every day will make the process much simpler.
Make connections with others
Sharing consistently to social media will help draw others to you and and your brand. However, you'll still need to take a proactive approach to engaging with your social media community. There's a few ways you can make the most of this:
Join a

Twitter Chat

, a group, or online community with likeminded individuals. This will both help you to develop your area of expertise and

Engage and reply – don't be afraid to comment on someone's post. Social media is called 'social' media for a reason – it's one big conversation, join in!

Use Twitter lists to segment your followers. Twitter lists are one of my favourite tools, but one that is often overlooked. Use them to group the accounts you follow into relatable groups. This will make both reading posts and engaging easier, and will mean that you will get to see the content from the people you care about most first.