Just in time for the exam period, this week STARS students participated in a resilience workshop. The workshop gave STARS students the opportunity to share their thoughts on resilience, happiness, stress and success, and explore the science behind some of those concepts. As well as advisors from the SPLASH team, special guests from the Centre for Wellbeing, Careers and Employability, and the Department of Higher Education were on hand to share their expertise with the group.
The event opened with a 'Where do you stand?' activity. Students were asked to stand at either end of the room (or somewhere in the middle) depending on their response to statements such as 'hard work is more important than talent to achieve success'. This activity is great for opening up fascinating debates!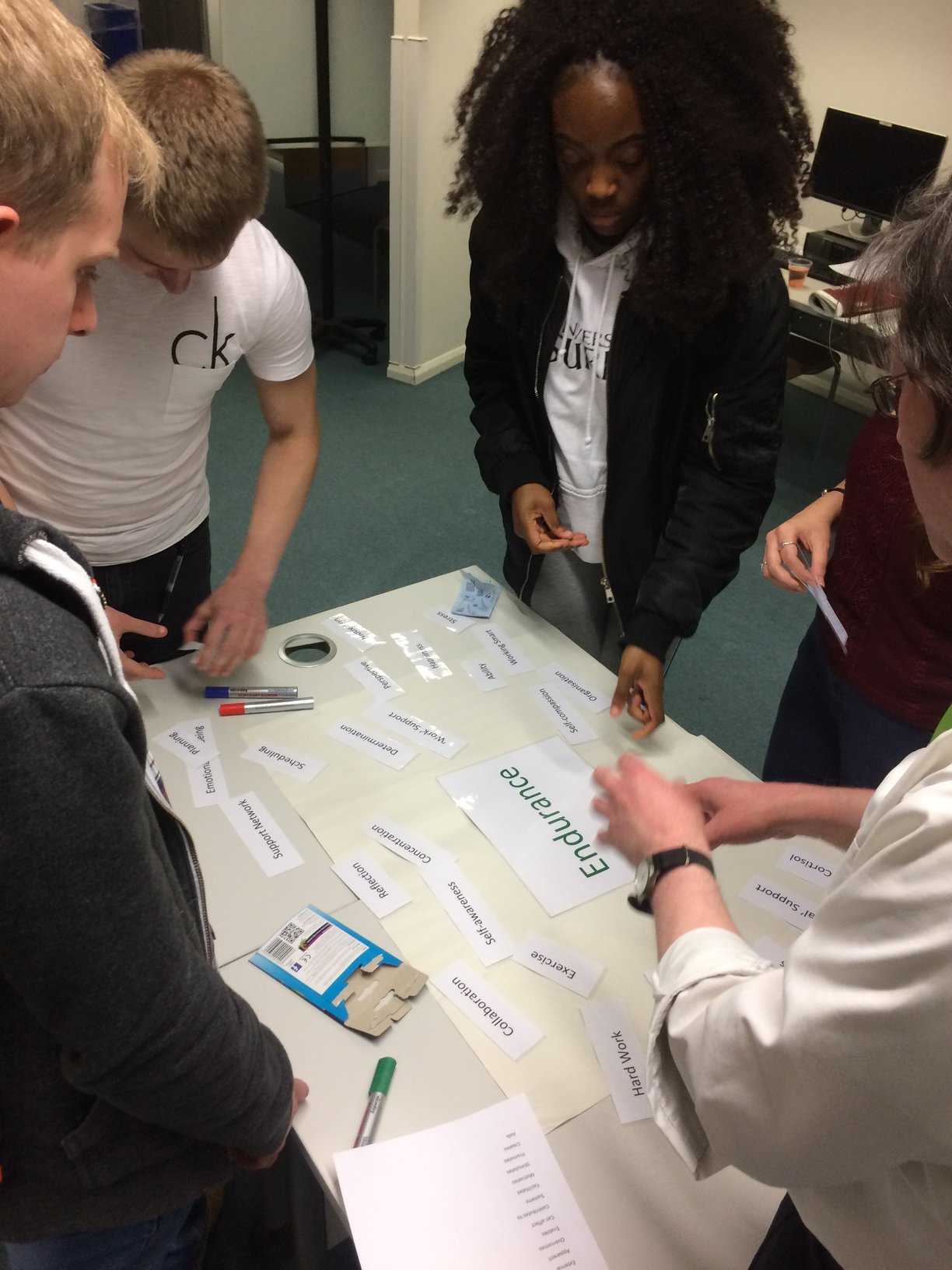 Then the group had the opportunity to examine the evidence around resilience, happiness, and stress. Julia Anthoney led students through the science of the body's response to stressful situations. Armed with this information students were then presented with two tasks. One task was to deeply consider what happiness means, and share their thoughts in small groups. The other task was to produce concepts maps aspects of resilience, in an attempt to capture how factors relate to and impact on one another. These activities generated some thought-provoking discussions.
Diana Hill, a counsellor at the Centre for Wellbeing who has a wealth of experience working with people experiencing challenges, brought her expert knowledge to the event and presented to the group on stress. Diane explained that current evidence suggests that the way we think about stress can actually change our bodies' response to it, having a direct impact on our physical and mental health.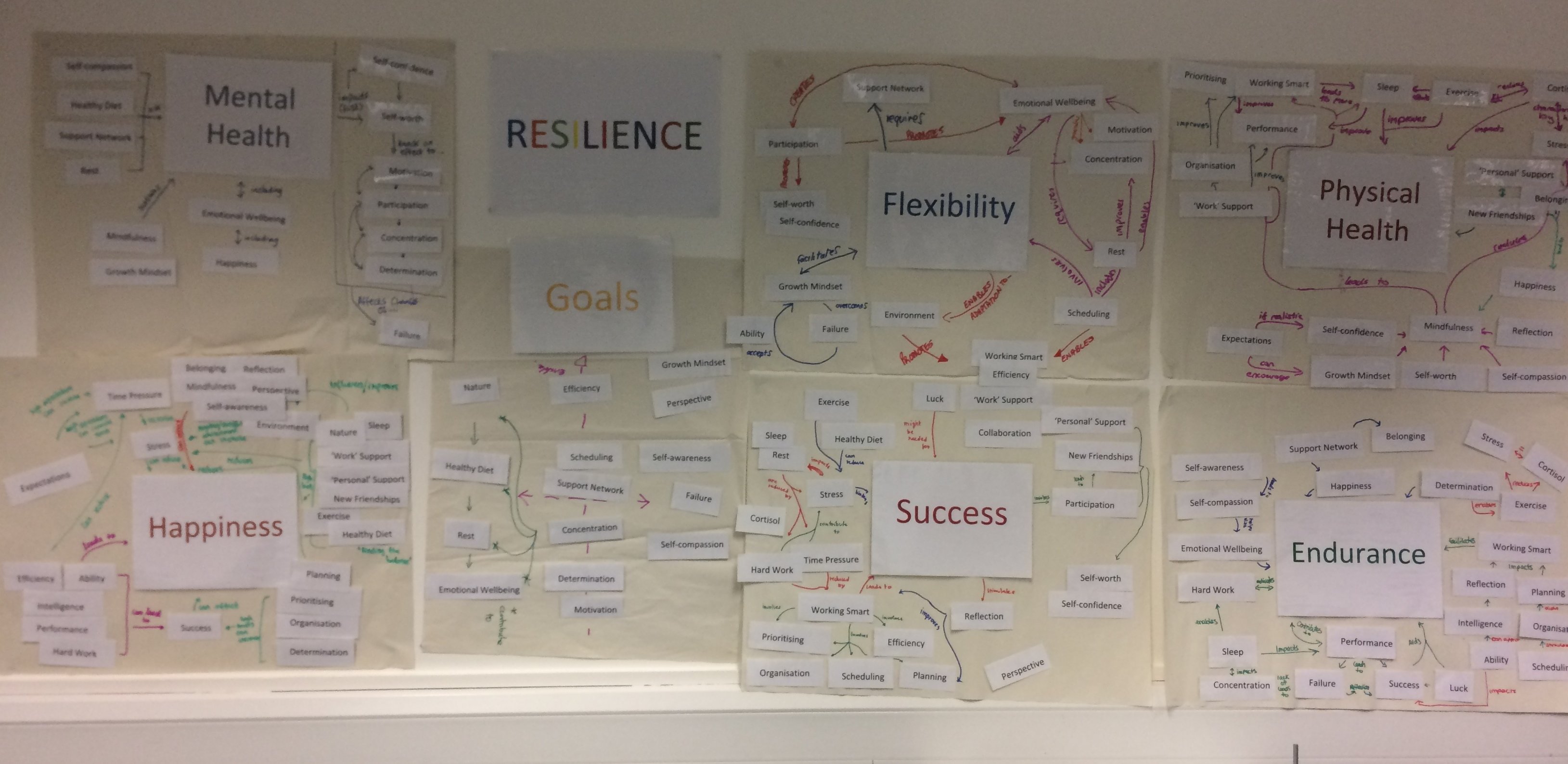 The event was wrapped up with a panel discussion. The panel was made up of Naomi Winstone (Department of Higher Education and Department of Psychology), Keith Herrmann (Employability of Careers), and Diana Hill (Centre for Wellbeing). In response to thoughtful questions from the group, the panel discussed resilience in employment, suggested adaptability as an alternative term for resilience, and acknowledged the role of student debt in student stress. Diana finished by sharing a useful tip for managing stress: 'Don't let perfect get in the way of very good'.
Charlotte Barton
Learning Development Librarian