We wanted to develop new ways to further enhance students' experiences of research. So, in collaboration with the Library's Archives & Special Collections, we created this new and innovative workshop, for our STARS students.
The workshop started off in the Archives Research Room, and interestingly, quite a few of the participants admitted that they hadn't known the University had archives (they are on the ground floor of the Library in case you are interested). Helen Roberts, the Archives & Special Collections Manager, introduced the concept of archives covering what they can consist of (e.g. letters, drawings, costumes, books, maps, audio and photos and much more), how to handle the precious records, where they are stored, who can access them and how they can help in research. Then, students were introduced to three of Surrey's archive collections: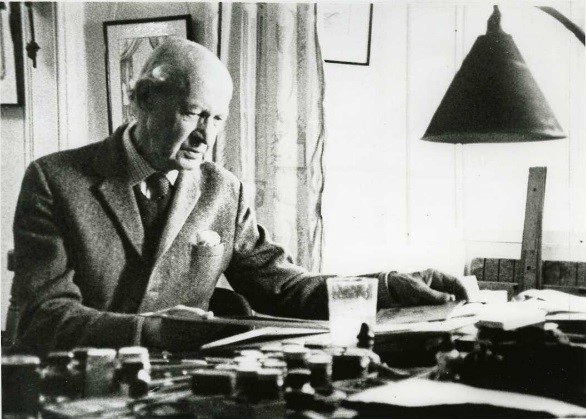 Documents from the illustrator E.H. Shepard (you may know Winnie-the-Pooh?) Ref No: EHS/F/10/19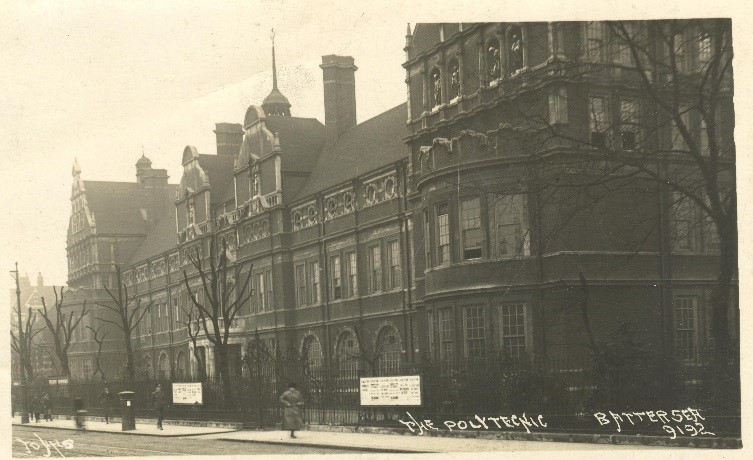 The records of Battersea Polytechnic (the predecessor to University of Surrey) Ref No: BA/PH/1/2/23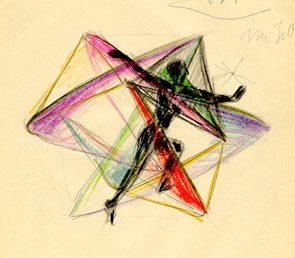 The archive of Rudolf Laban, a dancer and choreographer with special interests in observing movement. He later collaborated with FC Lawrence, a management consultant, and between them they devised ways, through the observation of factory workers, of improving worker well-being productivity. Ref No: L/C/5/84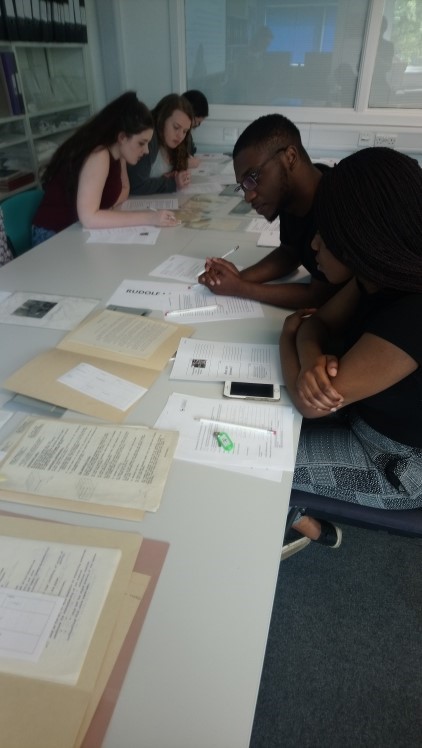 Using the archives to develop a unique idea for promoting the University to the wider community, students were asked to split into groups and explore artefacts from one of the three collections. The aim was to discover interesting facts, in particular, one stand out aspect of the archive. This could be a drawing that really resonated, a personal letter, an inventory or perhaps an image or photo.
This archive research drawing on primary sources would then form the basis for a proposal idea.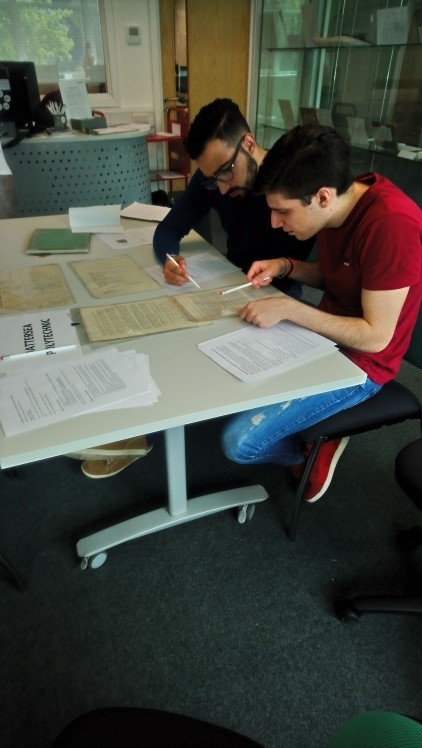 Moving upstairs to the SPLASH training room, students were then given some time to continue their research; to find secondary sources (e.g. article, website, blog, film) to support their idea linked to their chosen piece of primary research from the archives.
Participants were then given the opportunity to present their unique proposal for community engagement to a panel using evidence from the primary and secondary research.
In the short time available, students were able to work as a team, develop their research capabilities and awareness of the range of research sources available, and communicate their findings – all valuable academic and transferable skills.
Positive participant feedback included:
All participants strongly agreed that they have learnt new strategies to enhance their research skills
Some of the skills students identified that they had developed included critical research, justifying viewpoints, ability to argue and defend their point of view, critical thinking, self-efficacy and presentations
The most valuable aspect of the day was learning about the archives and having the opportunity to use 'hands on' primary sources