The year Oct 13 to Sept 14 saw a myriad of changes across Student Support Services, with changes to teams operating out of the Student services Centre and student support teams in residences.
Overall there were further pressures to reduce costs, while maintaining services and standards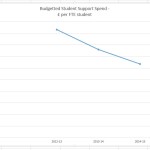 The report summarises the volume and reasons for student contact with service teams, including changing staff and budget resources. For the full details click on the link below:-
https://sharepoint.surrey.ac.uk/studentcare/allunistaff/Shared%20Documents/StudentSupportServices-AnnualReport1314-FinalSummary.pdf
A successful but challenging year was marked by increased demand from higher student numbers and the achievement of a quality mark for Customer Service Excellence in July 2014.