This year we welcomed 150 students to our International Welcome Dinner in Hillside.
Our students participated in games and quizzes with two students winning Surrey Hoodies!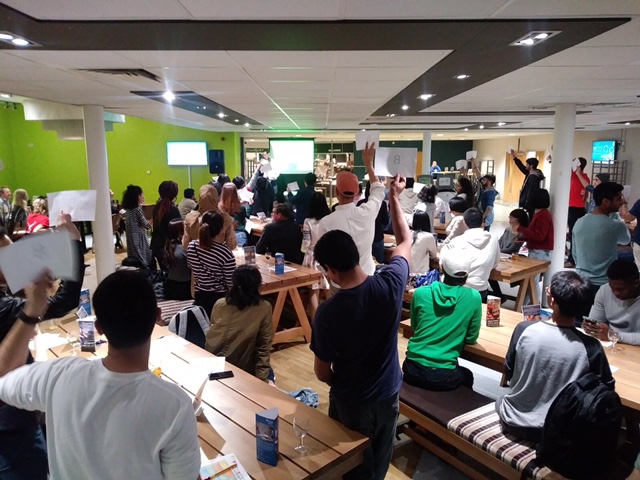 We would like to thank all the students for their participation and to Hillside Restaurant for their delicious fish and chips and vegetable curry! Yum!
Our students also had the opportunity to meet different staff members and received a Welcome to the UK box, courtesy of GBMag.
What a fantastic evening!