Hi everyone,
December is well under way at the moment and it is hard not to feel festive. Even if you are painfully aware of the assignments looming in the blue, post-Christmas period, a quick trip to London will fix your mood. Warning: you'll probably be overwhelmed by Christmas lights, decorations in every store, all the Christmas cheer and copious amounts of mulled wine.
But if you don't have time for that 40-minute train ride, Guildford is doing a fine job of getting you into the Christmas spirit. Guildford town is full of cute string lights and our street troubadours accompany our shopping with Christmas melodies. Our town clock is all but wrapped in a bow and just a quick stroll up-and-down the High Street will give you serious festive vibes, with all the Christmas-y store displays, the garlands hanging from the balconies and the festive food and drink on offer in all the cute coffee shops, scattered across the high street alleyways.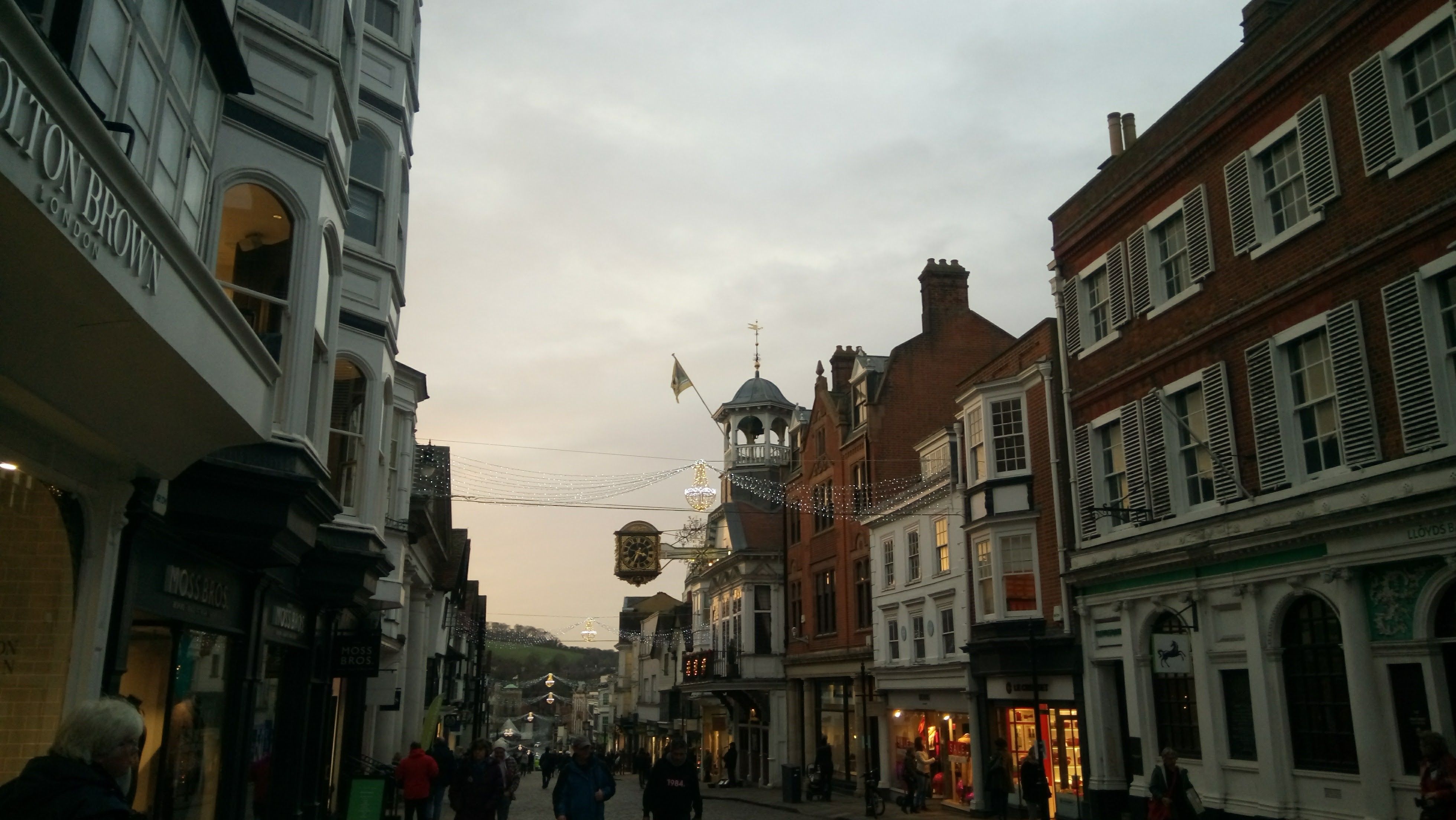 One of the festive highlights was the Student Union-run trip to the Bath Christmas Market. Thanks to the coach that was hired, we arrived to Bath much quicker than we would have by train. Not to mention that our driver kindly took the scenic route that goes through Stonehenge, so that was a brilliant addition to the sight-seeing list. Bath itself was wonderful; though busy with Christmas shoppers, the market offered so many options for those seeking a good gift for a loved-one: ceramics, one-of-a-kind ornaments, hand-made notebooks… And while the main focus of our trip was shopping, we did end up singing the carols at the Bath Abbey with many other weary shoppers and eating stone-baked pizza that was made from scratch in front of our eyes.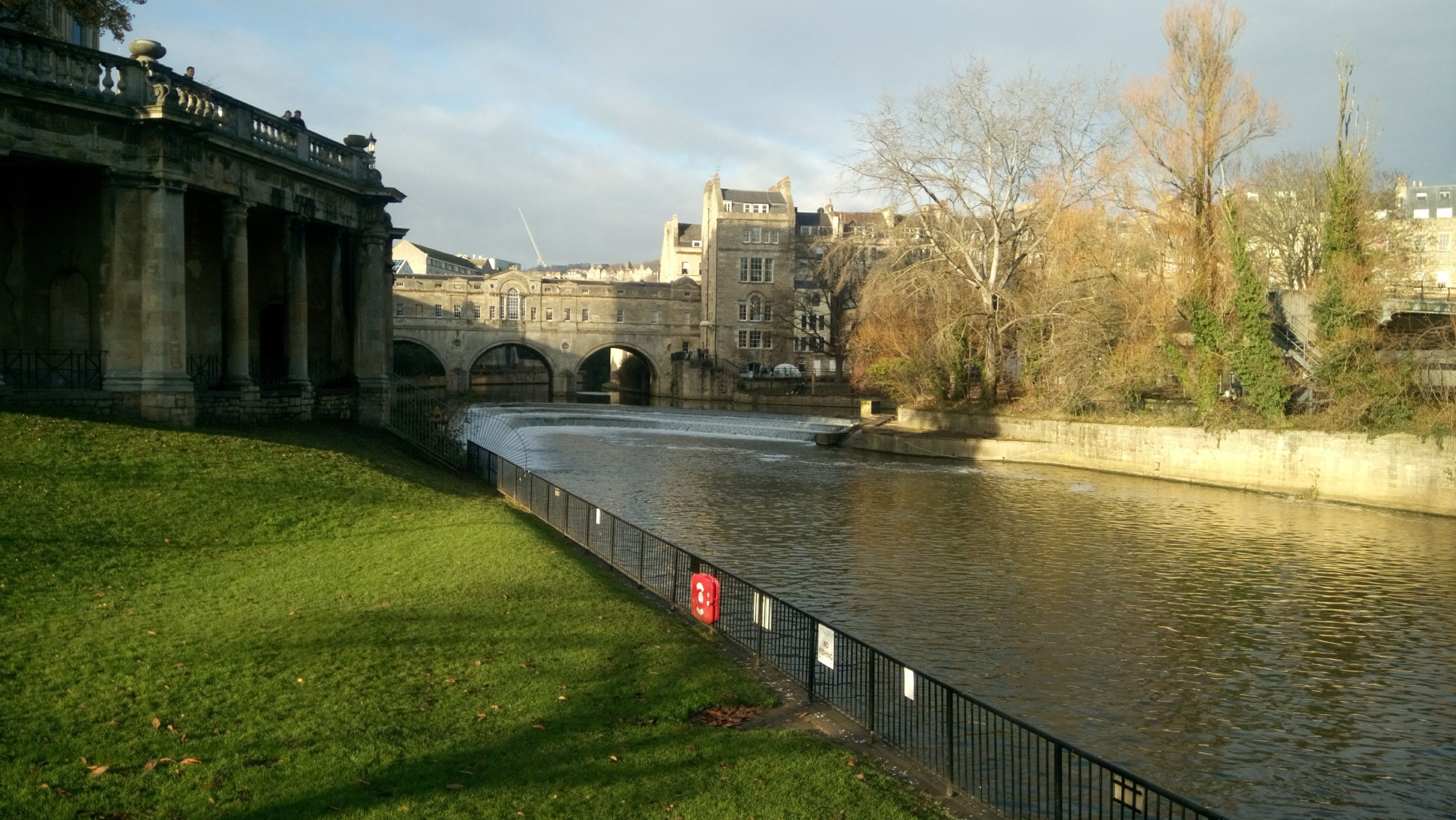 As for our campus, we have also decked the halls, set up our Christmas trees, gotten out our Christmas coffee cups (in our Starbucks and our fair-trade Lakeside) and organised all our Christmas events. The Rik Medlik building (the Business School) boasts a fancy Christmas tree, although the School of Law building has a much better one (I am not biased or anything). And then the rest of the campus follows with equal zest.
Additionally, a variety of Christmas events are being run this week, mostly in aid of charity. The Law Society this year organised its first Christmas Mock Trial to great success; members of the society and the faculty contributed to a fun-filled evening. The case before us was an allegation that Santa struck one of the elves in his workshop during the intense period leading up to Christmas. Members of the faculty participated as barristers for the prosecution and the defence, as the victim, and as witnesses: two reindeer, including Rudolph, and Mrs Santa Claus. And it was up to the jury to decide, beyond reasonable doubt, whether Santa committed such a malicious act… Needless to say, we had lots of laughs, too many elf-puns and, to top it all off, homemade cookies and cupcakes with festive decorations.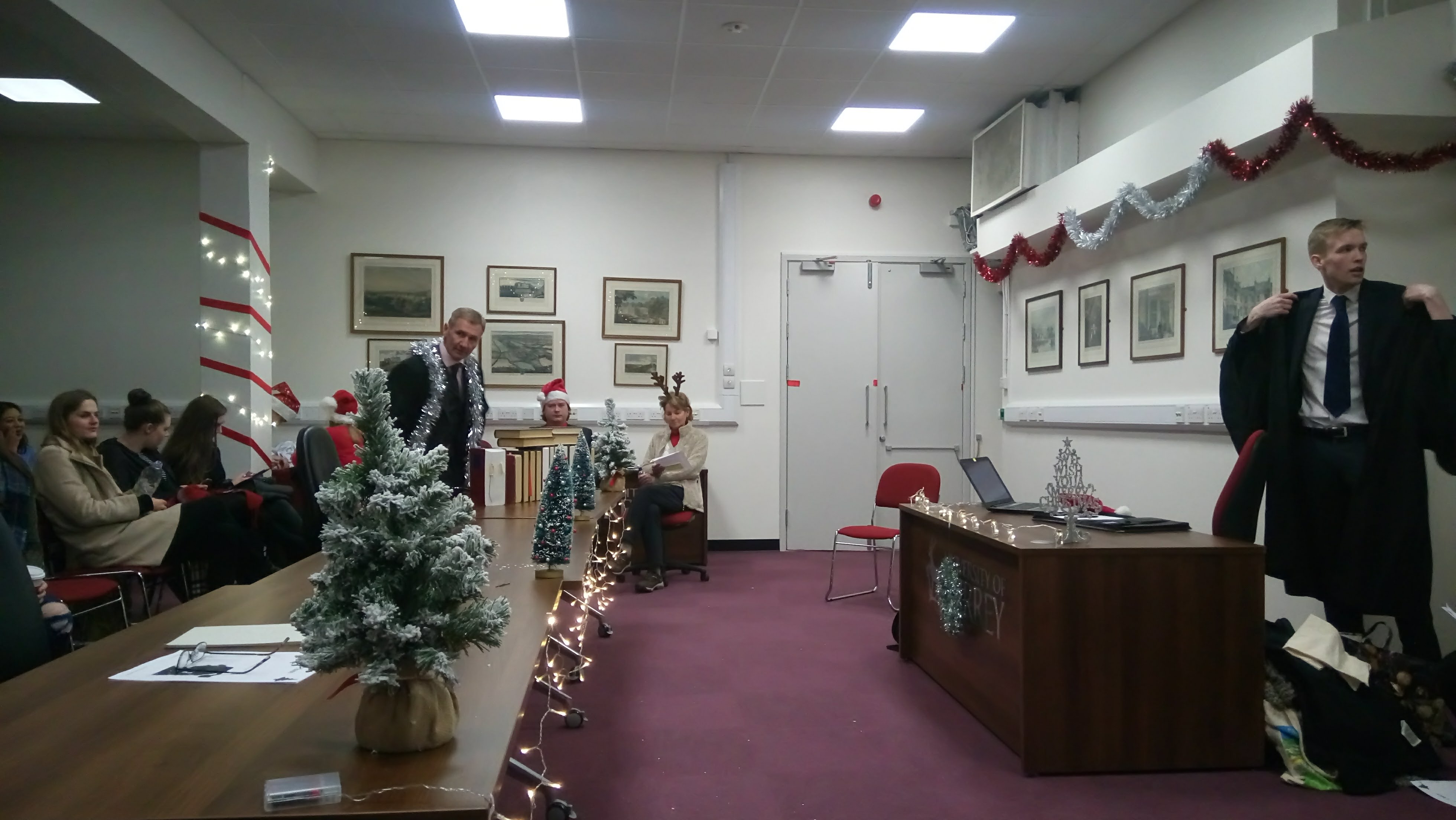 Now there is only a few days to go until Christmas…. So put on your Christmas jumper, indulge in the Christmas drink of your choice and have a merry time!
Happy Christmas and many wishes for the New Year!
Alice