Hello guys! It's Nick again, I hope you enjoyed my first post. Right now I am on the plane travelling back to Greece for Christmas holidays in order to rest, spend time with family and friends and get ready for a challenging but interesting second semester.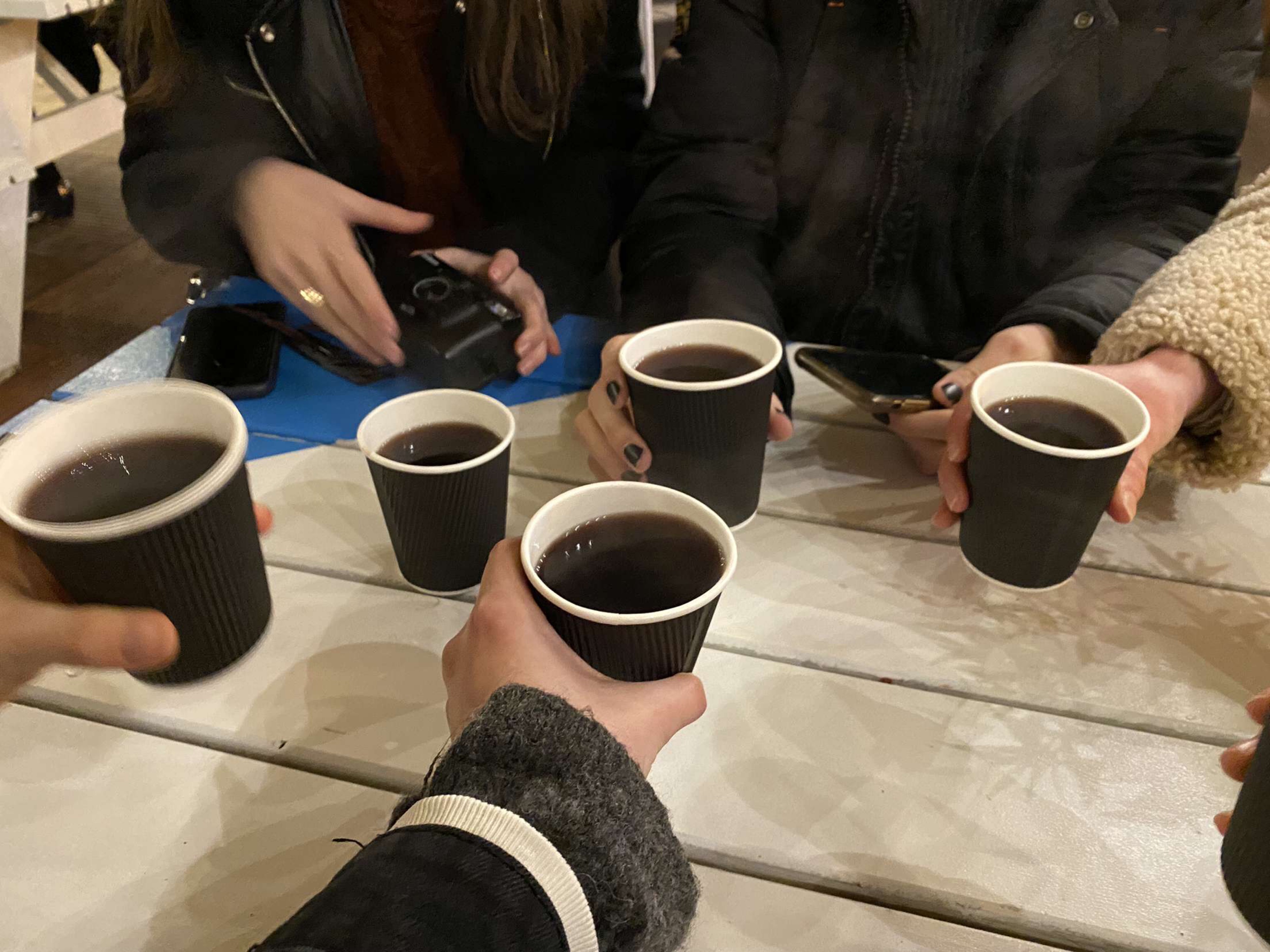 In this post, I am going to talk about my favourite society in which I am a member as part of my willingness to get involved in the university. It's the Food and Wine Society! The whole purpose of this society is to get students more familiarised with wine, its making process and also about different types of cuisines and cooking. They organise visits in restaurants, wine tasting sessions, workshops and many more each year! It's an ideal society if you're studying Hospitality as it is directly related to the course, however students from every other course are very welcome to join as well! When I joined the society in September I found out that 3/7 committee members are Greek (so predictable to be honest, every Greek loves food haha) and that's how I met Andrea the chairwoman of the society, Ariadne the vice-chairwoman and Elena the marketing coordinator- three very good friends of mine. Last week the committee had their first event; a trip to London and more specifically to the Christmas Market in Southbank! In this market there were stands where you could have delicious mulled wine, eat some snacks or even buy presents for your loved ones. Of course, the whole theme of the market was Christmas so everything was decorated in order to create this festive atmosphere. So all of us that day got the train from Guildford Railway station and after only 40 minutes and 9 pounds we arrived in Waterloo station. Then when we got at the market (which was a 5 minute walk from the station) we had the opportunity to do all the above, listen to some Christmas music and enjoy a delicious pizza in a local restaurant just before we head back to Guildford.
In general, London is an easy, quick and relatively cheap solution if you're studying in the University of Surrey and you want to do something different. As it is the capital of the UK it has thousands of things to do and covers everyone's preferences. Personally, I enjoy going to St James Park next to Buckingham Palace sitting in the grass, listening to music with my friends and eating a good burger. However, with or without company it is as magnificent and charming especially now during Christmas time.
Merry Christmas everyone!