Graduation is just around the corner and we have been busy planning! We can't wait to celebrate with you so we've decided to put a little guide together to help you out on the day. So, what's happening this week?
Graduation is most importantly about celebrating your achievements with your family and friends, but here are 8 ways you can make graduation at the University of Surrey even more memorable!
1. Collect your robes from Austin Pearce
Upon arrival head straight over to the Austin Pearce building to collect your robes. If you have booked, this is also where your official photo will take place.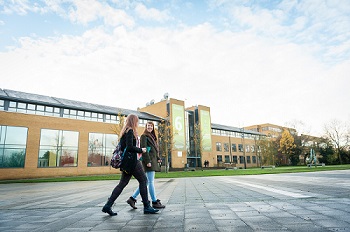 2. Head up to the Cathedral 
Once you have collected your robes, head up to the Cathedral marquee for your ceremony.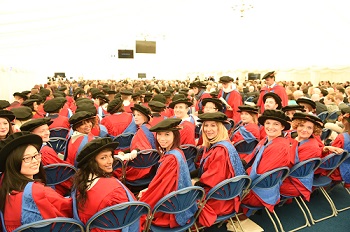 3. Enjoy congratulatory drinks and food at the PATS field marquee
The PATS field marquee is where the Surrey Alumni team will be based and all sorts of fun things are happening! Come and collect your complimentary glass of Prosecco and enjoy the chocolate fountain.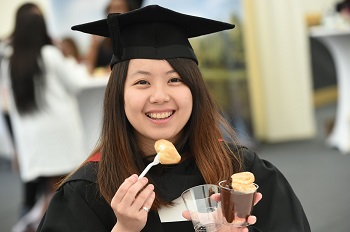 4. Make fun photo memories 
Take some photos with Steve the Stag or get your friends and family to try on their own mortarboards!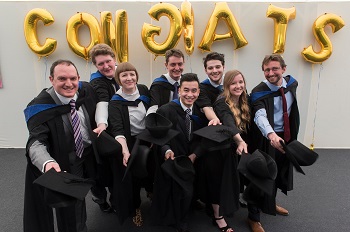 5. Be part of the Surrey global community
We have a truly international Surrey community! Come along and stick a pin in your hometown location.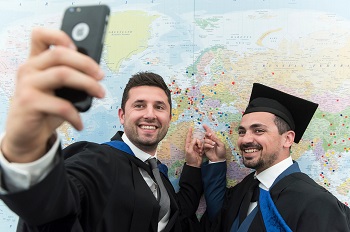 6. Leave your mark on campus
Leave a lasting memory on campus by adding your personal message to our brick path.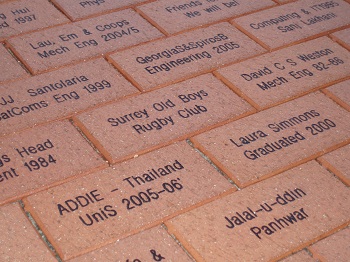 7. Enjoy some live music
We have several duets performing in PATS marquee for you across the three days! Enjoy!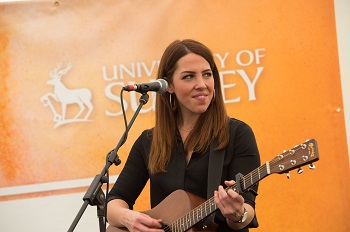 8. Remember to use #ForeverSurrey in all your social media posts
Use our #ForeverSurrey for a chance to win a graduation bear and feature on our Instagram feed.
We hope this has given you an insight into what to expect from your graduation! Make sure you come and say hi to us at the Surrey Alumni Hub in PATS marquee – and most importantly enjoy your day!