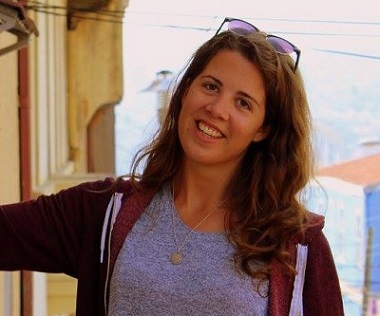 Meet Jana Brown, our CASE Europe Graduate Trainee. This year Jana has been working in all areas of Advancement with a specific focus on fundraising. Her main areas of duties are applications to charitable trusts and foundations, legacy giving and face-to-face fundraising.
What attracted you to work at the University of Surrey?
I really wanted to gain valuable experience in higher education fundraising from my graduate scheme, and with a new Vice-Chancellor emphasising the importance of fundraising and a growing alumni relations and development team, Surrey seemed like the perfect place to do that. The university is also at the forefront of cutting-edge research, such as 5G mobile communications technology, which make working here really exciting.
What do you enjoy the most about working here?
The team! They are all lovely and have really helped me settle in. I also enjoy having a varied workload and being able to participate in lots of different projects, from prizes to graduation. This has given me a well-rounded view of what it's like to work in higher education. Oh, and I do love a lunchtime stroll around the lake!
What are you currently working on?
I am currently writing proposals to charitable trusts and foundations requesting funding for PhD studentships in the Chemical Engineering department – it has been really interesting and inspiring to hear about the latest technology CPE are developing to tackle global issues such as polluted air and dirty water. Another project of mine is developing the next legacy giving brochure and information pack, which will be sent out to all interested alumni or supporters of the University.
How would you describe your role in 3 words?
Rewarding, interesting and exciting!