Congratulations on your recent graduation! We hope that you enjoyed every minute of your degree here at the University of Surrey.
As you look towards your next career step after graduation, the Employability & Careers Centre is here to support you. Once you have finished your degree, you can come back and use our Employability and Careers Centre for up to three years after you graduate.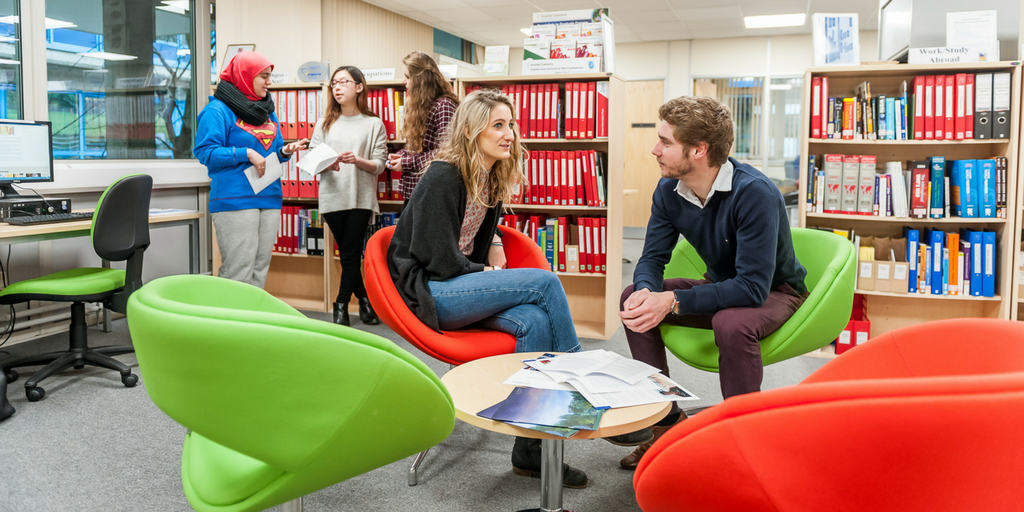 Here are some of the many ways we can support you in your ongoing career:
One-to-one careers appointments
CV and application checks
Mock interviews
Online jobs portal
Online careers resources
Access to careers events including the Autumn Careers & Placements Fair
Find hundreds of graduate jobs via our online jobs portal
The University has a network of key industry contacts that are keen to recruit Surrey graduates. Our online jobs portal Prospects has hundreds of exciting job opportunities listed that are recruiting graduates right now! Make sure that you're registered for alerts, as many of them have closing dates in the next month or two. Register for Prospects here. Plus, don't forget to update your contact details with your personal email address in order to continue using the system.
Receive one-to-one career guidance and quick queries for up to 3 years after graduation
If you've reached the end of your degree and you're not sure what you want to do next, don't panic! Our Careers Advisers are here to help you unlock your future and unravel the maze of job possibilities, as well as help you succeed in the job application process.
You can book a one-to-one careers guidance appointment with a link adviser for your subject who can help you to explore your career plans and identify the next steps to take. Alternatively, if you just want help with your CV or a job application, you can book a quick query appointment. We also offer telephone and Skype appointments for graduates who live too far away to come into the Centre. Find out how to book your appointment here.
You are also welcome to use our resources on campus, including employer directories, careers advice leaflets and our information library. Our website also has lots of information, videos and advice on finding work and further study.
Attend our careers events, including the Autumn Careers & Placement Fair on 11th October 2017
We run a whole series of employer-led and careers advisor led workshops and skills sessions to help you develop your employability skills and land that dream job. You're very welcome to attend any of these events after graduating – keep an eye on the Careers Events Calendar for the upcoming semester.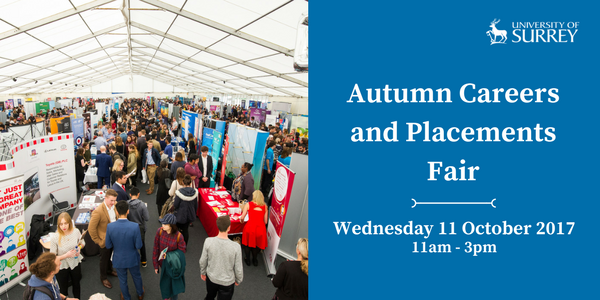 Plus, why don't you come along to the Autumn Careers & Placements Fair on 11th October 2017? We welcome hundreds of graduate employers recruiting for final year students, so if you're still looking for your ideal graduate role, this event is a great opportunity to network and find out more. Book your free ticket here.
Get work experience whilst you look for a graduate role
Graduate work experience and internships aren't just for students, in fact, they can be a great way to get your foot in the door! The University of Surrey has received funding from Santander to work with SMEs (small to medium enterprises) to offer students and recent graduates paid work placements for up to 10 weeks. We've got some great opportunities available – register on the Santander Internship Portal, to receive email updates.
Read our careers blog for weekly careers advice, guidance and inspiration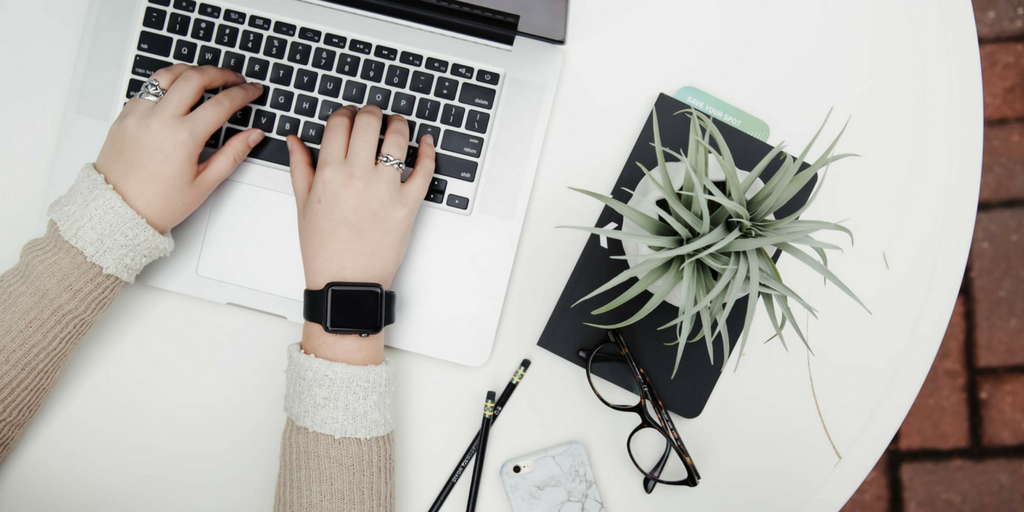 Our Employability & Careers team post on the Surrey Careers blog every week, giving your careers advice and guidance, employability tips, as well as share the experiences and advice of our students, graduates and alumni about how they succeeded in their career journey. Visit the Careers blog here.
Please also keep in touch with us via Facebook and Twitter.
We wish you all the best for your future career!