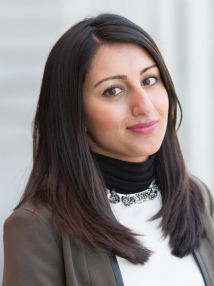 Hello, by way of Introduction my name is Seema Jagdev and I recently joined the Surrey Business School as their Alumni and Development Manager. This is a new position responsible for devising and implementing systems that allow the School to strengthen its partnerships with alumni, corporates and volunteer communities including individual supporters, charitable foundations and corporate supporters with a focus on philanthropy.
What attracted you to work at the University of Surrey?
I've been working in this field for over 7 years and wanted the opportunity to build a new alumni and development program from the ground up for a forward thinking Institution. When it was announced that Professor Max Lu would be joining Surrey as Vice-Chancellor and having read his vision for The University of Surrey to strive to be a leading national and international university; for me the synergy was perfect. In addition to this, I am fortunate to be working with Professor Ansgar Richter, Dean of Surrey Business School. Professor Richter and everyone within Surrey Business School is fully behind me developing a successful alumni and development program – this is highly motivating.
What do you enjoy the most about working at the University of Surrey?
To date and please note I'm in my third week here, I am enjoying the shorter commute into work and my lovely team who have helped me settle in.
What is your main priority at work?
Building relationships with internal and external stakeholders.
How would you describe your job in 3 words?
Fascinating, rewarding and diverse