Meet Ezgi Ozcan Place, who graduated with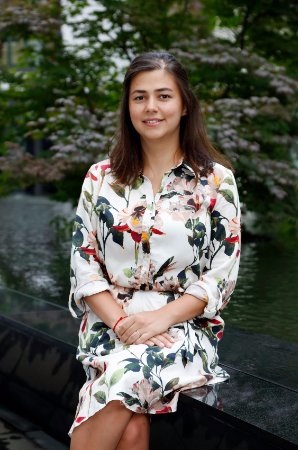 an MA in Communication and International Marketing in 2011, and now runs her own business in the IT sector.

What attracted you to choose the University of Surrey and to study your course here?
I was looking for a university with high rankings in my major and accreditation, and I was attracted to the lovely campus.
What were the best things about your course?
I was impressed by how international the programme was. Besides that, I really enjoyed studying theories and applying them to very contemporary subjects.
How did you change as a person during your time as a Surrey student?
I became more aware of different approaches from people with very different backgrounds.
What do you do now and what do you find most enjoyable about your line of work?
I've started a business which provides software quality assurance (QA) services. The company is based in London, and is positioned to provide these services in a flexible format, more so than the daily rate style that is more usual. I find it enjoyable working for small or short-term projects, managing them, and also working on marketing plans to reach out to potential customers.
How did your time at Surrey influence your career?
My time at Surrey opened my eyes to be able to apply my marketing and business skills to other fields. It is quite interesting for me to direct a software quality company because I did not have direct experience in the IT sector. However, the marketing and communications skills which I learned at Surrey were transferable to any industry.
How can students hoping to work in your profession make the most of their time at Surrey?
I would recommend to keep their eyes open for today's hot industries and trends because any expertise in business can be applied across different fields – and it is better to choose an emerging industry.
What aspects of being connected with the alumni network are most important to you?
Both networking and mentoring are important to me.
What is your happiest memory of your time at Surrey?
There with so many moments with new and, now, lifelong friends!