Meet Sarah Jane Lewis who graduated in 2015 with a BA in Dance and Culture and is enjoying her career at the Royal Academy of Dance.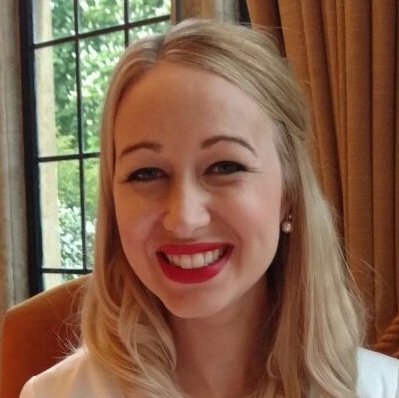 What attracted you to choose the University of Surrey and to study your course here?
The BA Hons in Dance and Culture had a very good reputation and the opportunity to study ballet, contemporary, African and Kathak, as well as dance theory, was very appealing.

What were the best things about your course?
The course was a great mix of both practical and theory work. The best part of the course was having the opportunity to dance and take classes with live music every day.
How did you change as a person during your time as a Surrey student?
I changed from being someone who was quiet and who had not experienced much of the world, to someone who was confident and made the most of the opportunities presented – both social and academic.
What do you do now and what do you find most enjoyable about your line of work?
I am an Events Manager for the Royal Academy of Dance. The events in my line of work are varied and no two days are the same. I really enjoy working within the industry of my degree. I have been lucky that my work has taken me to Australia, New Zealand, Portugal, Belgium, Canada and Hong Kong.
How did your time at Surrey influence your career?
I undertook a placement year as part of my degree at Surrey and the year in the industry inspired my roles after graduating. I wouldn't have been exposed to those roles if it weren't for my degree at Surrey.
How can students hoping to work in your profession make the most of their time at Surrey?
Attend every class, arrive early and be prepared, volunteer for every opportunity, go out and socialise, talk to lots of different people, have an open mind and do as much work experience as possible.
What is your happiest memory of your time at Surrey?
The many friends and memories that were made and the wonderful dancing that we were privileged to enjoy.