Explaining Intramural rotations, or 'IMR'
Veterinary Medicine students at the University of Surrey spend their final year out in practice on clinical training placements or 'intramural rotations', across a broad range of first-opinion, referral practices and other veterinary organisations.
This is the UK's first 'distributed' model of clinical veterinary education, which puts the profession at the heart of veterinary education.
In order to deliver this exciting new model of workplace-based training:
70+ clinical mentors have been trained across Surrey's network of over 30 partner practices
Students consolidate their training in eight months of intramural rotations
Students are assessed in the workplace benefit from active, hands-on learning, whilst being mentored by veterinary practitioners and specialists
Rotations of 4-8 weeks are spent in small animal, farm and equine first opinion and referral practices, as well as in the University's dedicated veterinary pathology centre
This unique approach is designed to ensure that students get to apply and develop knowledge, skills and professional attributes within a 'real life' setting. Students spend each rotation in pairs and return to the University once every two months to complete assessments, take part in workshops and socialise with their class mates.
One of our fifth year students, Zoë Nalborczyk, will be blogging about her IMR journey throughout the year. Follow Zoe's blog at @surreyvet #SurreyIMR
To find out more about our exciting new approach to veterinary education and training, visit https://www.surrey.ac.uk/undergraduate/veterinary-medicine-and-science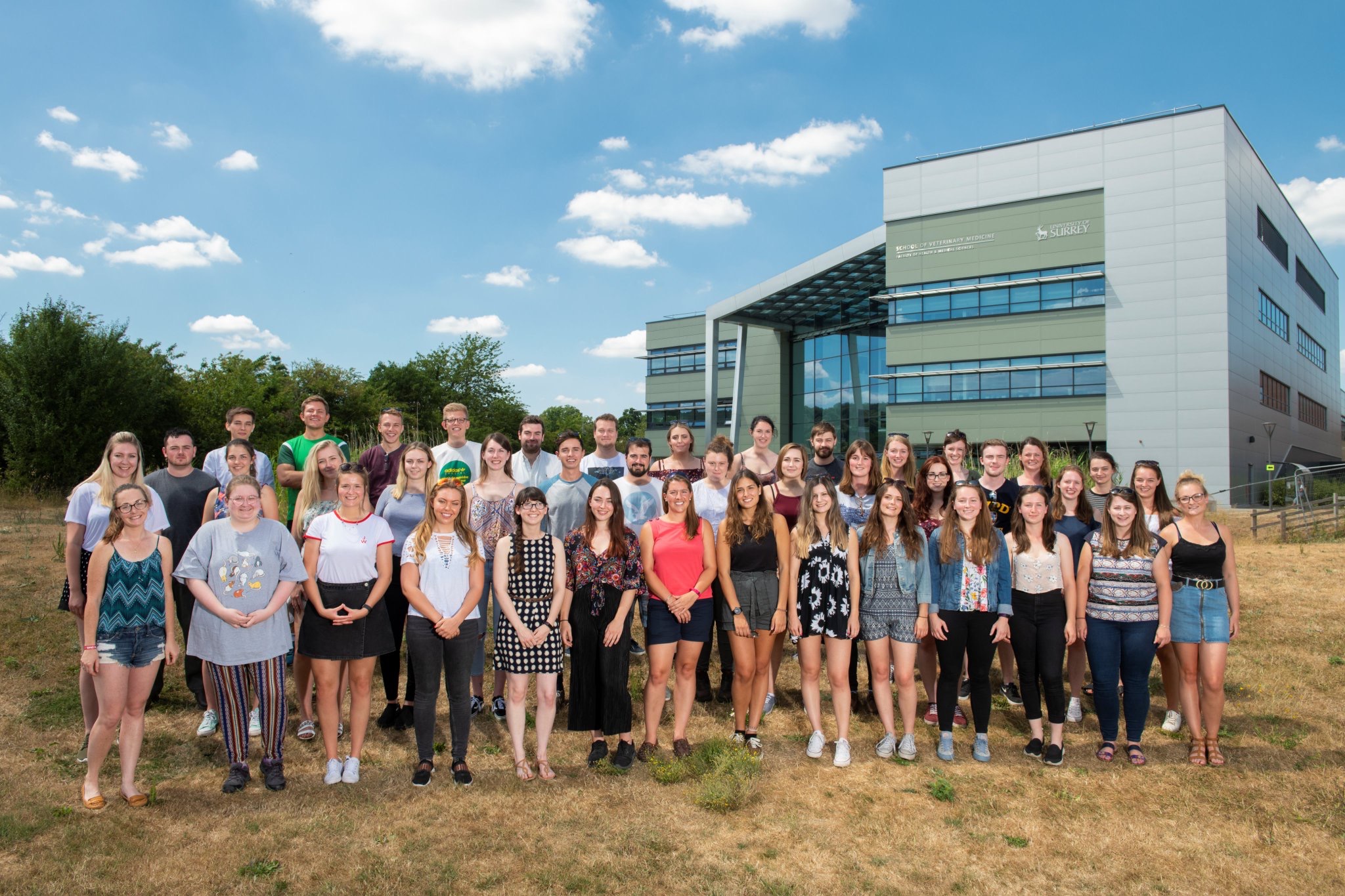 Our fifth year students ready to embark on their IMR journey