My second four-week IMR rotation was Veterinary Pathology and Public Health, which is based on campus at the School of Veterinary Medicine, working with the fantastic pathology team and with veterinary public health specialist Francesca Contadini.
The words 'pathology' and 'public health' don't always spring to mind when you think about the work of practising vets; but pathology and public health experts arguably play one of the most important roles in the profession. For me, having spent a month immersed in this area, it has awakened a genuine interest in the subject.
The pathology teaching included post-mortems, which were carried out in the amazingly sophisticated Veterinary Pathology Centre, where we learnt about surveillance as well as clinical pathology.
The second half of the rotation focused on public health, which was interesting, engaging and fun. Several visits included a trip to an ice cream factory (a highlight for many of us!) as well as seminars and games to help consolidate our knowledge.
The staff were incredibly enthusiastic and helpful and we were also introduced to several guest speakers who were experts in food safety and other public health related topics.
All the teaching was highly relevant, including discussions about how leaving the European Union might affect the UK's public health and safety. We also looked into legislation surrounding abattoirs and food production. The atmosphere was a very supportive and positive one, which encouraged students to ask questions and engage in discussions.
One thing I particularly liked was the practical nature of the rotation; we got to see chickens being processed and carried out part of the dressing, as well as learning other important skills.
Overall I thoroughly enjoyed the Veterinary Pathology and Public Health rotation and I would encourage others to get fully engaged with it. As well as there being an enormous amount of fascinating content, it's also great fun!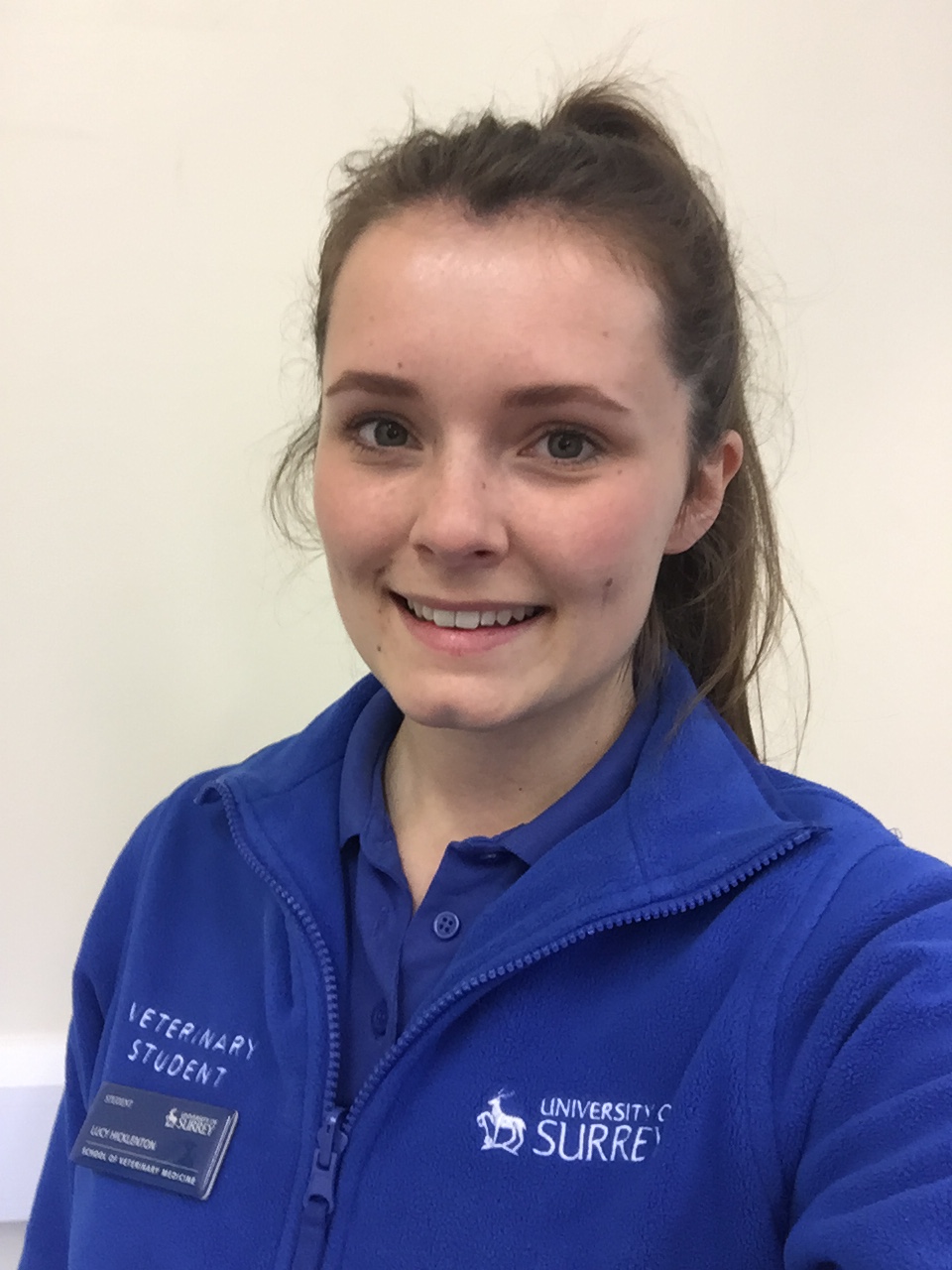 Lucy sets off on her next clinical training placement, having successfully completed her rotation in veterinary pathology and public health.