Hello everyone! I hope you're having a great summer. If you're considering coming to Surrey Uni, you might wonder if there's any bubble tea to drink. Well, today I'll tell you all about Guildford's fantastic bubble tea scene, which is especially dear to us Thai people. In this blog, we'll explore three must-visit bubble tea stores that have mastered this beloved drink!
1. T4, originating from Taiwan, serves authentic Taiwanese-style bubble tea near Guildford bus station. Their must-try Original Pearl Milk Tea delights taste buds with its rich flavours and chewy pearls. In addition to a variety of bubble tea options, T4 offers smoothies where you can add pearls for an extra twist. Experience the genuine taste of Taiwanese bubble tea at T4!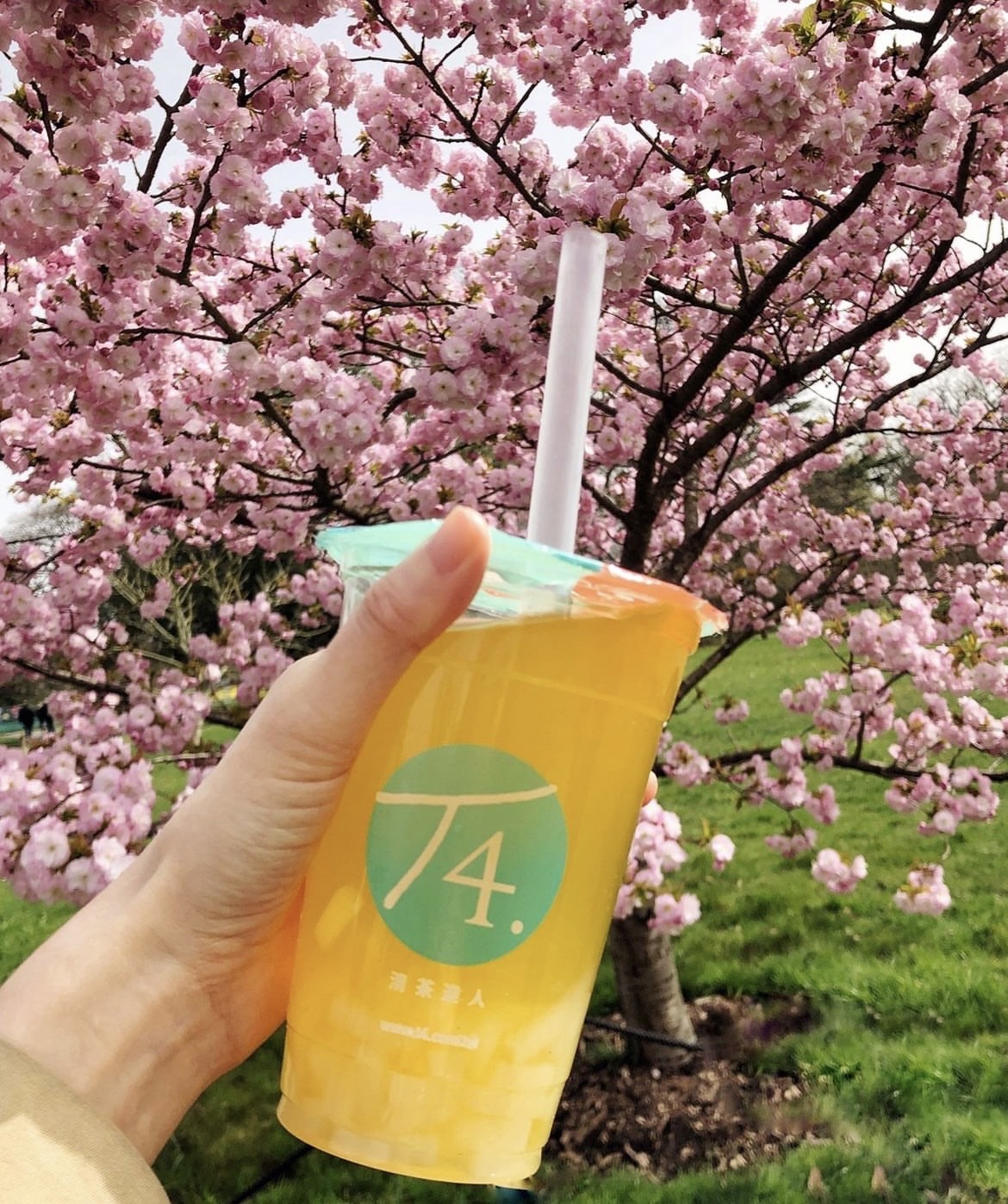 2. Bubble Ci-Tea, conveniently situated near Primark in Friary Mall, is renowned for its delightful popping bubbles. Among their highly recommended drinks, the Honey Dew flavour stands out with its refreshing sweetness. Their fruit drinks are also popular when combined with popping bubbles.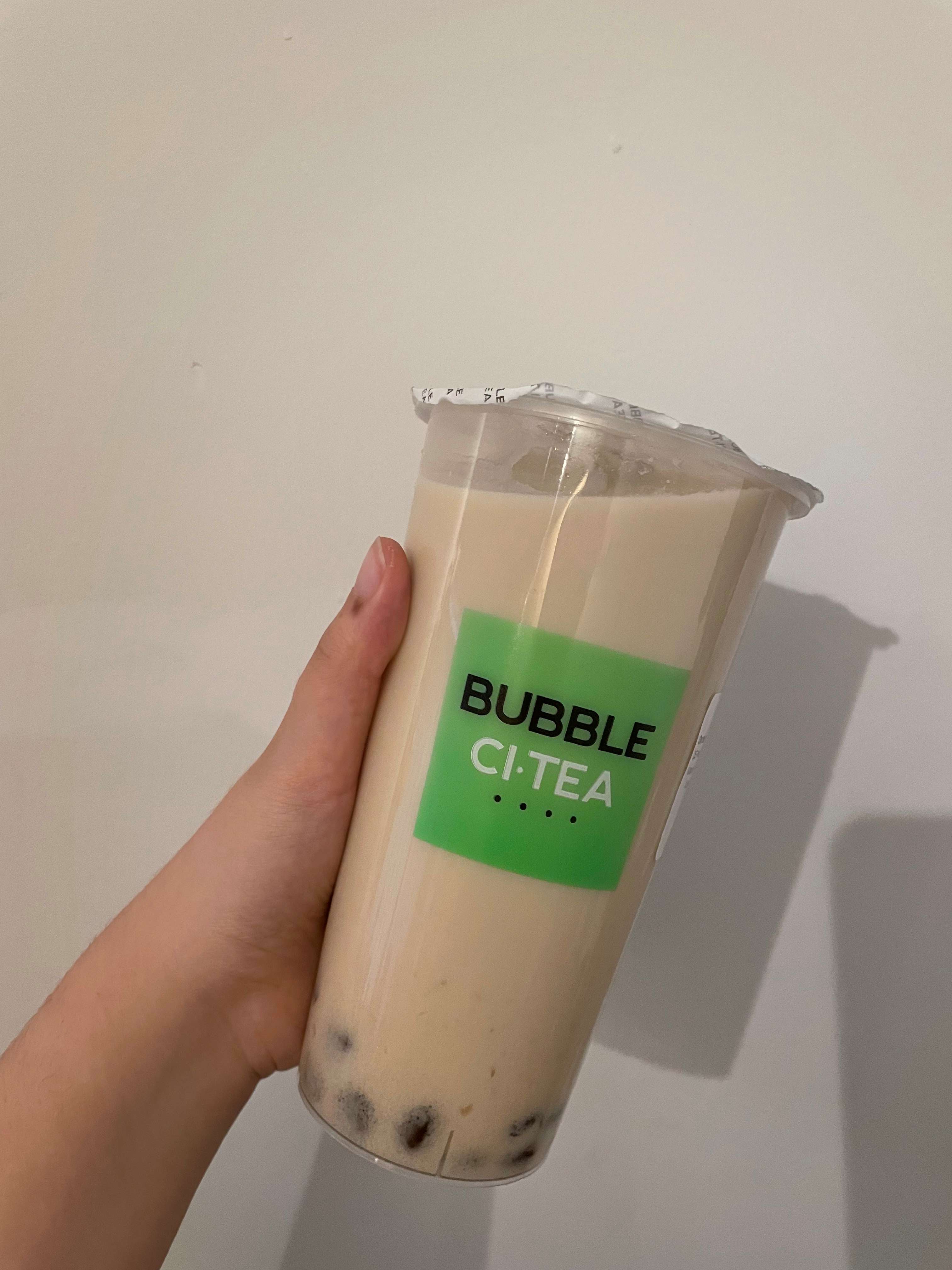 3. Zenchai, near Hillside Restaurant, is a student-created bubble tea store at Surrey Uni. Try their famous Brown Sugar Milk Tea with chewy pearls for a delightful experience. A must-visit spot for bubble tea lovers!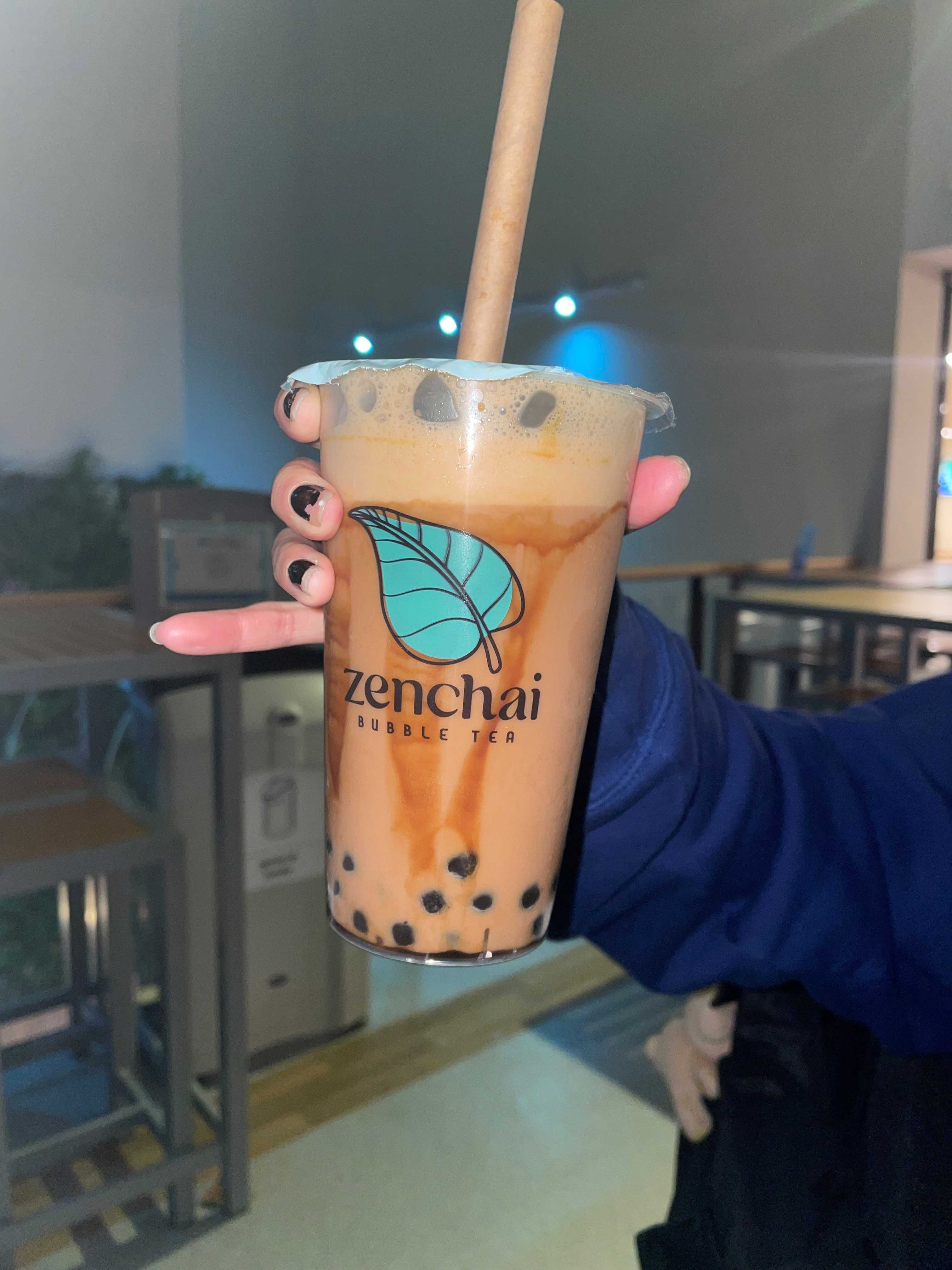 1. T4 เป็นร้านชาไข่มุกสไตล์ไต้หวันแท้ๆ ใกล้กับ Guildford Bus Station
ที่ต้องลองคือชานมไข่มุกออริจินัลมีรสชาติเข้มข้นและไข่มุกหนึบหนับ นอกจากตัวเลือกชานมไข่มุกที่หลากหลายแล้ว T4 ยังมีสมูทตี้ที่เราเพิ่มไข่มุกเข้าไปได้ด้วย
2. Bubble Ci-Tea อยู่ใกล้กับ Primark ใน Friary Mall เป็นร้านชานมที่ดังเรื่องไข่มุกป๊อป มีน้ำผลไม้อยู่ข้างใน
ในบรรดาเครื่องดื่มที่แนะนำ ต้องลองรสฮันนี่ดิว หวานคล้ายเมล่อน
3. Zenchai เป็นร้านที่อยู่ใกล้กับ Hillside Restaurant เป็นร้านชานมไข่มุกที่สร้างขึ้นโดยนักเรียนเอง ต้องลองชานมบราวน์ชูการ์ มากับไข่มุกหนึบหนับที่คนรักชานมไข่มุกไม่ควรพลาด!