University IT manages over a thousand student lab PCs, and we want to make it easier for all Surrey students to find one when they need to do some work.
If you've visited the Library in the past year you will have seen the screens displaying live information about the number of PCs available in the various computer rooms in the building. This summer we're expanding this and will be rolling out a service where you can see the usage of all of the student labs across campus from anywhere.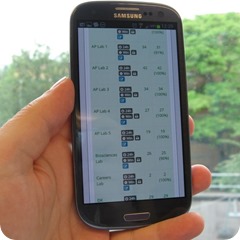 In addition to being displayed on the screens in the library you will now be able to see if there's any spare computers from anywhere you have a network connection- so if you're sat by the lake with your mobile phone you can check whether AP Lab 2 is busy. If you're sat in your campus room on your ResNet connected laptop and want to check if the Maths Drop in Lab is occupied, no problem. You can even sit on the beach in Antigua laughing at how busy the LRC Level 2 Open Area is when you're on holiday*.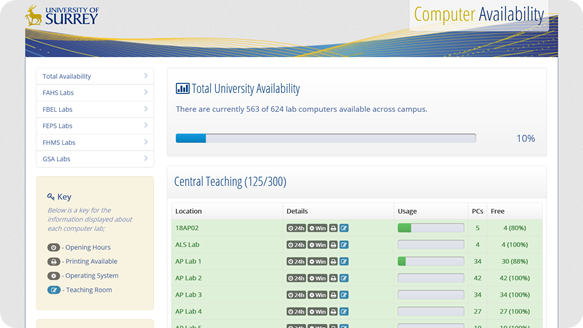 This service is currently under development, but will be live by the start of the autumn term.
*subject to having suitable Wi-Fi or mobile network coverage on the beach. Oh, and you have to get yourself there, we're not offering anyone a free holiday here.