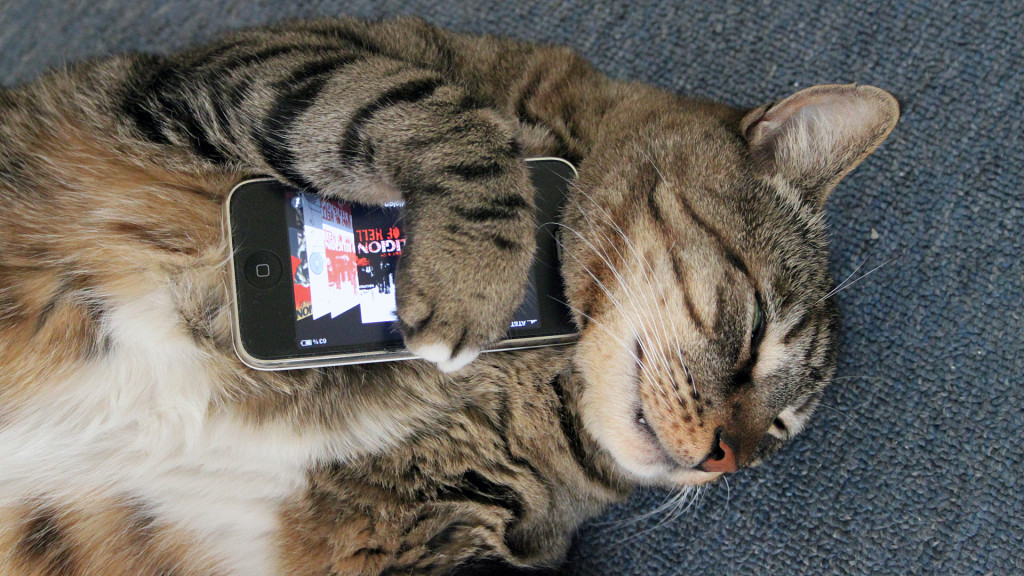 When it comes to smartphones, the ability to talk to people seems quite unremarkable these days. Modern mobiles are portable computing powerhouses that allow us to do more than the laptops of only a few years back could dream of. Like our computers though, these functions can be preyed upon by bad folk after your personal data to ultimately make a bit of money off your misfortune. Happily, there are things you can do to guard against this and reduce the impact should something happen.

This post looks at some of the precautions available to owners of IOS (Apple) and Android devices from setting a simple lock to keep prying fingers out, to remotely looking up the devices location on a map.
Set a Phone Lock
Every phone has the ability to set a pin-code or password. Some have more fancy features like fingerprint readers, or facial recognition. The important thing is that one of them is enabled, so that if your phone goes missing, there is a barrier between others and your data. When setting a code, you usually also set the phone to auto-lock after a set amount of time, which is highly recommended.
University Webmail Tool – Remote Wipe
In the event of a permanently lost phone, the Surrey 365 email web service includes the ability to remote wipe your phone. Do note this is a total wipe, so do read further and make sure you keep a backup of all your data. Dependent on device type and operating system, this may also include any information contained on any storage card currently inserted in the device.
Requesting a remote wipe on your behalf by University IT
In exceptional circumstances University IT may be able to initiate a Remote Wipe on your behalf if you have no current internet access. You should contact us by telephoning (01483 689898), requesting a 'Mobile Device Remote Wipe' and stating your reason for wanting this.
Using University Email to Remote Wipe Your Phone Yourself
If you have your work email set up on your phone, it is possible to use University webmail to wipe your phone without having to contact IT Services. Again, remember this is a total wipe to factory settings, so make sure you really want to take this option before proceeding.
Login to Surrey365 at https://surrey365.surrey.ac.uk
Click on the settings 'cog' icon at the top right of the screen.
In the left Options column, choose Phone
You'll see a list of the phones registered against your account.
Highlight the phone of your choice
Press the Wipe Device icon and follow the instructions.
Next time the lost phone connects to a network, it will receive the instructions and reset.
iPhone / IOS
Like computers, phones can suffer from viruses and malicious software. iPhone owners can relax a little more than Android owners, as Apple's close curation of the App Store and relatively locked down operating system mean that little can get through, however that doesn't mean it doesn't pay to be wary and take a few precautions.
Updates
It's well worth keeping up to date with the latest version of the software, both the operating system and your apps. This will keep the phone running at its best and keep the security loopholes closed.
IOS Update
To check you're running the latest version of the operating system: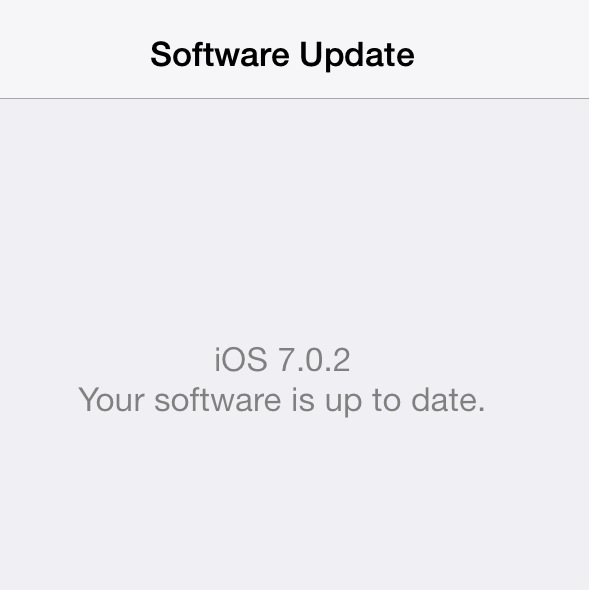 Press Settings >> General >> Update
Follow the instructions if the prompt tells you an update is available.
App Update
To check your apps are up to date:
Tap on App Store, then at the bottom-right – Updates. You can update the whole list at the press of one button here.
Backup
If your phone were to get lost or stolen, it's likely that you'll be able to replace the hardware easily enough, but without a backup of your data, precious information could be lost forever. Luckily, Apple's IOS after version 6 makes backing up relatively easy. If you run your work email on your iPhone or iPad, don't worry, we're backing this up for you, but you'll need to look after everything else.
Apps / Email / Settings
Apple's iCloud Service gives you 5GB of free online storage, which allows you to automate the backup of your app data and account information. App data is down to the support of the individual app developer, but very few ignore this essential function now. Restoring your data is as simple as logging into your device (or a new one) with your Apple ID and pressing the restore button.
iCloud Setup
Tap Settings >> iCloud
Tap Account and fill in your Apple ID information.
Underneath you can now use the switches to enable or disable the backup of the various functions built into your device.
Photos
Whilst Apple's Photostream service does provide a basic layer of backup for photos, we would strongly recommend the use of Dropbox to backup your precious memories. Dropbox is an app which is available across most computers. A free account comes with 2GB of online storage and the iPhone/iPad app comes with the ability to enable 'Camera Upload', which automatically sends your photos to your account ensuring their safety. Install Dropbox on your computer and within moments, you'll have a copy there too! Much more fun than mere backup.
Lost or Stolen Phone
Find My iPhone
Whilst Apple devices are much less vulnerable to computer viruses, they're much more desirable to the thieves because of their high second hand value. Even if you take every precaution, it is possible that one day you'll lose your beloved gadget forever. Or … perhaps not. iPhone lets you turn detective.
With a little bit of set-up, your phone can tell you where it is, display messages to it's new 'owner' and be told to wipe, at least securing your data from falling into the wrong hands.
Setting Up Find-My-iPhone
On your iPad or iPhone:
Tap Settings >> iCloud
Check that Find My iPhone/iPad is enabled
If you have another iDevice, do the same and install the Find My iPhone app from the app store.
With this app you can remote control a lost device using Play a Sound, Lost Mode (set a new pin and lock the phone) and Erase Device (for when there is no hope). You can also find the phone on a map!

If you only have the one idevice, use the website

https://www.icloud.com/

to perform the same remote controls.
Android SmartPhones

Android owners are used to much more freedom in how they choose to use their devices, but careless users may find this comes at a cost. The relatively open platform that Android is based on means that pretty much anyone can develop for it and unfortunately not all those people are good. As the BBC recently pointed out, as much as 80% of the malicious software infecting mobile phones is running on Android.
Careful owners however can take a few simple precautions and continue to enjoy their gadgets in safety.
Updates
Different Manufacturers put different levels of effort into keeping Android phones upto date. All but the earliest versions automatically pull updates 'over the air' – so all we can advise is that you accept the updates when they come through.
Apps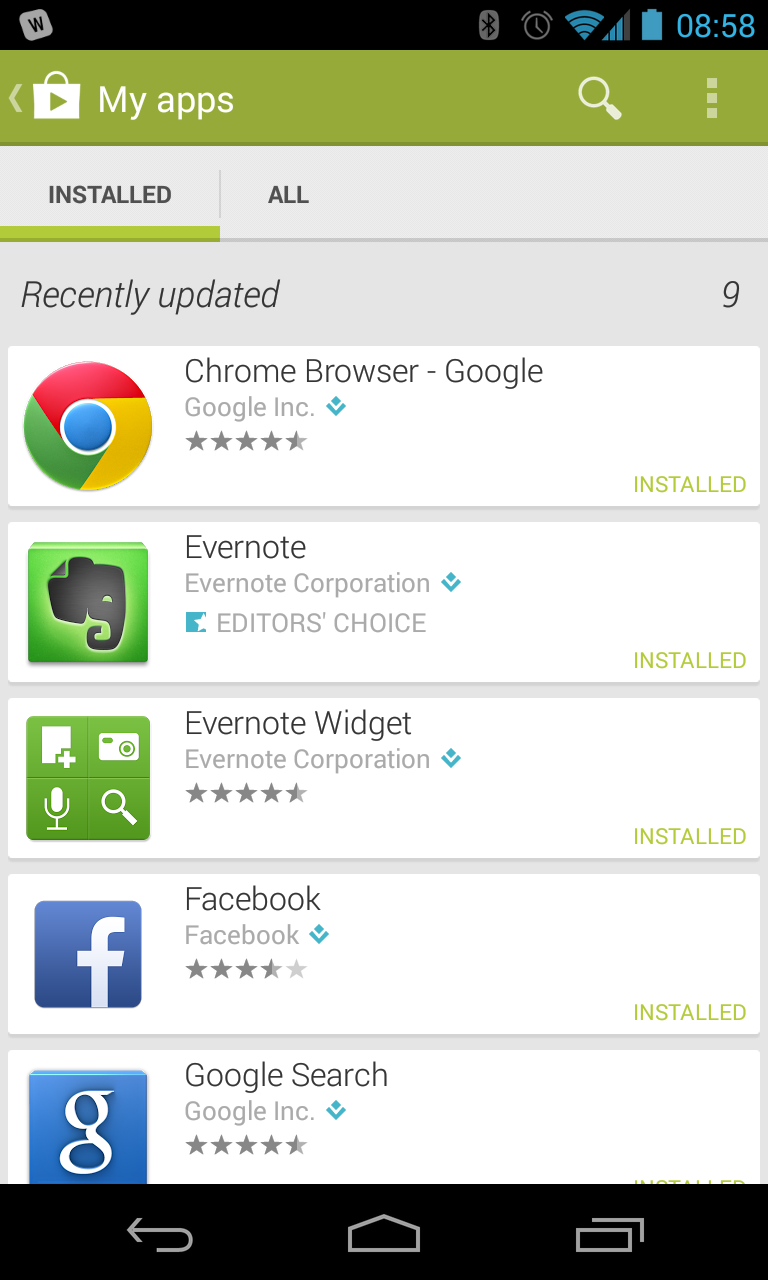 When it comes to apps, Android updates come in thick and fast. Those who prefer to keep things simple can choose to have all updates from the Google Play App Store install automatically. To enable this, launch Google Play and then find 'My Apps'. You'll see a list of all your installed apps and from here, you need to find the settings button. In settings, enable auto-update apps and, if you have a limited data contract, consider setting the updates to install via WIFI only.
Backup
Like Apple, your Google account can link you to a cloud based backup service where most phones can be backed up for free. Not everything will be backed up, that's down to the app developers, but it's worth enabling just the same. Work email is backed up for you, as are web based email services like Gmail, Yahoo Mail and so on. Keeping your contacts within those same accounts ensures that should you lose the phone, the contacts are not lost. This was something that caused great pain back when they would be held on your SIM card, but that's now easily avoided.
Enabling backup is as simple as going to your phone's settings, tapping 'Backup and Restore' and tapping the 'Backup this phone' option. The Google account you registered the phone with will host the backup data online.
Photos
Like for the iPhone, we recommend installing Dropbox and taking advantage of the free 2GB storage to automatically backup any photos that you take. Install dropbox on your other devices and those pictures will automatically be available to you wherever you are. Dropbox will give you another 500MB storage for free, just for enabling the Camera Upload function.
Malicious Software
We didn't have to talk about this for iPhones, but it's a case of better safe than sorry for Android. If you don't download anything from anywhere except Google Play, then the chances of picking up malicious software are more limited. However, even Google Play has not escaped some nasty apps being listed, so we recommend you install the AVG Free app, which not only protects you from app nasties, but offers several additional useful functions too. When it comes to phones, there are several ways for malicious people and code to get in, so AVG will scan your phone, apps and text messages for viruses or links to known problem websites. It will monitor your web-surfing and includes a call blocker to stop the bother from repeat cold-callers. A Pro (paid-for) version also adds the ability to backup your apps and have the phone send you a picture of the user via email should the phone fall into the wrong hands (for example when they start trying to work out your pin).
Better Safe
None of these measures can prevent the pain of losing a phone. We depend on them a lot, they're expensive, but relatively fragile and dainty against what we put them through. Really what's important though is the stuff you keep on it and taking these precautions should mean that you get to keep all that for the next phone and no one else gets to invade your privacy.
Jp