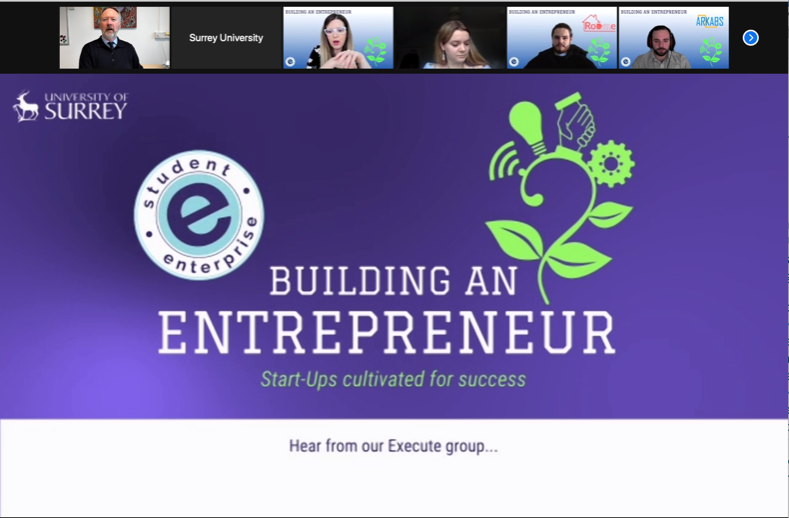 It is a delight to participate in this event again this year.  Entrepreneurship and partnership with business is in the DNA of this University and right now, through the refresh of our University Strategy, we are renewing our aspiration to make innovation a mainstream activity at our University – something in which the majority are engaged.
Our University deeply believes in its mission to benefit society through its education, research and innovation. Most of our academics were trained in how to do research – with the outcome being the publishing of their work.  We want to want to change that so that the majority of academics can take the next step. Our academics, (and postgraduate researchers, and undergraduates) will be "innovation ready" – ready, willing and able to actively participate in innovation – in the process of knowledge exchange – taking what we do and turning it into innovation outcomes of all types, from Government policy to licensed products to new businesses.  Taking our brilliant ideas and research and turning them into something that makes a direct impact – a difference – shaping the future, as we like to say at Surrey.
And we have a great ecosystem within which to do that – starting with the second largest and most profitable Research Park in the country – one whose more than 4,000 employees make more than twice the average per capita contribution to the national economy.  Overall, the Surrey Research Park contributed more than £620m to the national economy last year – and it is full of Surrey entrepreneurs just like you.
Many of those entrepreneurs got their start here at the University, supported by the many schemes and structures we have in place.  Foremost among these is SETsquared, the partnership between Bath, Bristol, Exeter, and Southampton, and Surrey that has been going for almost twenty years, and has been voted number 1 university incubator on the planet twice running. Add to that our own Doctoral College, Surrey Business School, and Innovation Strategy teams, then we have what it takes to support you on this journey.
So, in many ways, you are ahead of the curve – you are entrepreneurial natives – like learning a language, if you pick it up organically, as you develop and grow, it becomes second nature – always a more natural fit than learning it as an add on.  I envy you that advantage.  Do make the most of it.
Entrepreneurs are do-ers – they get under the hood of things, figure them out and solve the many conundrums along the way to push through to get an outcome. They do that by being bold, energetic, and resilient – not taking no for an answer.  These are skills for life – in so many walks, from our own careers in academia and in research, to the myriad pathways in the wider world – these skills, experiences and learnings will hold you in good stead for the rest of your lives.
I am so glad you are having these experiences here at Surrey – I said at the start entrepreneurship is in Surrey's DNA – to extend the analogy, epigenetics refers to how the environment affects our genetics – so as part of our environment you are contributing to Surrey's entrepreneurial DNA – and we are delighted to see you make your mark.