You are warmly invited to attend this event, which will run between 12.00-17:00 pm and the small drinks reception to be held immediately afterwards on Friday 22nd November.
This interactive pop-up exhibition delves into the hidden treasures of libraries and archives to explore the secret worlds that live among their stacks and shelves. This exhibition connects academic, librarian and archivist scholarship across the humanities. Come and discover the secret worlds of archives; medieval instruments; gender; historical fiction; libraries & learning development; activist poetry; prisoner writing & translation; hip hop & the Remix; Cartonera and much more.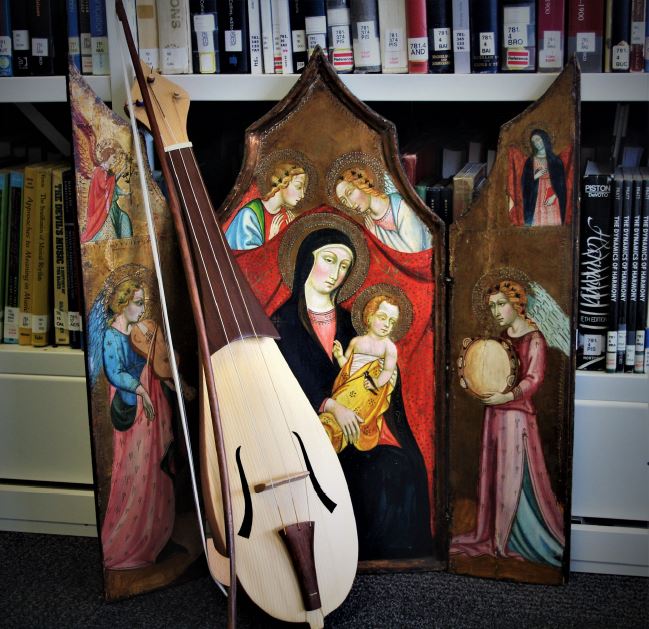 The event has been selected to be part of Being Human, the UK's only national festival of the humanities 14-23 November 2019.
Led by the School of Advanced Study, University of London, in partnership with the Arts and Humanities Research Council and the British Academy, Being Human is a national forum for public engagement with humanities research. The festival will highlight the ways in which the humanities can inspire and enrich our everyday lives, for more information, please visit www.beinghumanfestival.org or follow the festival on Twitter and Instagram at @BeingHumanFest.
In 2018 Being Human encompassed a programme of 250 events in 56 towns and cities across the UK, with a total estimated audience of 20,000. The 2019 festival is themed around 'Discoveries & Secrets'. The programme promises to exciting, entertaining and thought-provoking, with something for everyone in our diverse communities.
• Email enquiries: teresa.pilgrim@surrey.ac.uk
• Event address: George Edwards Building, University of Surrey, Guildford, Surrey, GU2 7XH