Dr Allan Johnson (Lecturer in English Literature) writes about working with London playwright Jessica Burgess and director Tom Crowley on the development of a new play supported by the University of Surrey Impact and Engagement Fund.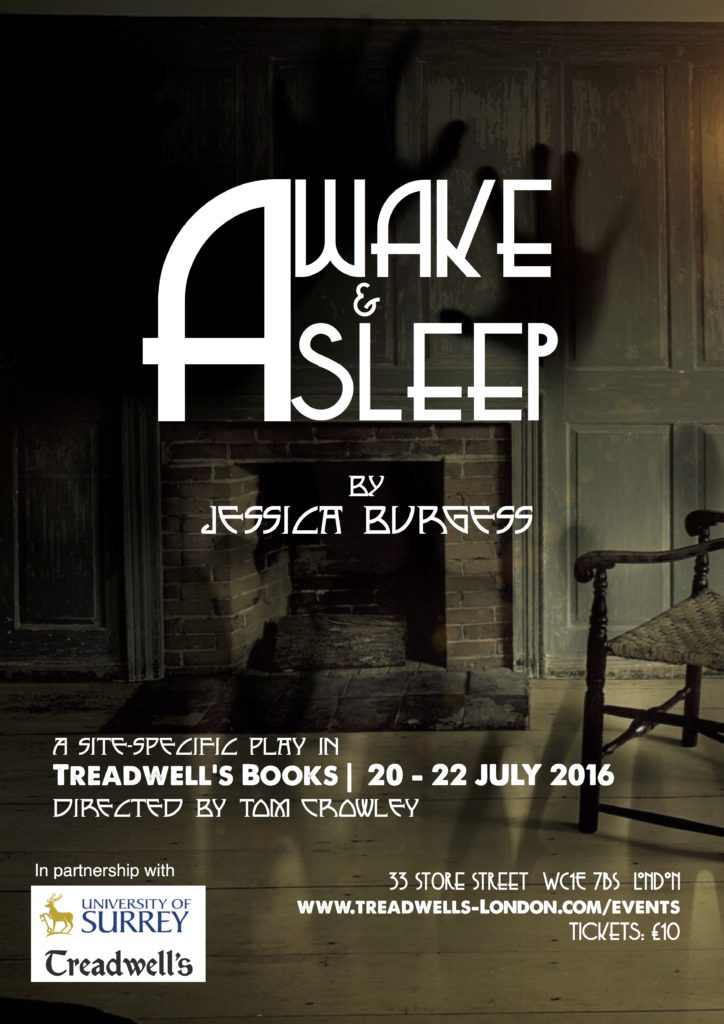 Although many scholars continue to see the rise of esoteric societies such as the Hermetic Order of the Golden Dawn as a distinctive feature of the late-nineteenth century, my current research examines the wide-spread role played by magic and mysticism in some of the most significant developments of modernist writing. Modernism is often described as a period of newness and originality, objectives seemingly at odds with everything standing behind the Golden Dawn and its various offshoots, the Esoteric Section of the Theosophical Society, Rudolph Steiner's Anthroposophical Society, and the ornate mystical views of Carl Jung and his followers. However, in addition to canonical modernists such as T.S. Eliot, Ezra Pound, D.H. Lawrence, Robert Graves, Ted Hughes, and W.B. Yeats whose connections to the esoteric and occult are widely known and yet infrequently discussed, there are a number of lesser-known writers of the period including Arthur Machen, Dion Fortune, Aleister Crowley, Algernon Blackwood, and Mary Butts whose literary engagements with magic and mysticism portray a fuller picture of the hopes and anxieties facing Britain between the wars.
As part of this research project, the University of Surrey has funded the development of a new one-act site-specific play to be staged at London's iconic Treadwell's Books this summer. Set in 1929 at a party in a Bloomsbury esoteric bookshop, Awake and Asleep explores how a group of interwar intellectuals, writers, and Bright Young Things are influenced by the occult.  Playwright Jessica Burgess is an up-and-coming voice in the London theatre world, and has written an intelligent and extremely witty exploration of the very human side of the esoteric world in the 1920s.  At the centre of her play is the fictional Arcadia Books, which offers respite from the speed and technological advancement of the world outside. 'There's a lot of wisdom in amongst these shelves', the shop's owner Gloria explains, and, indeed, Awake and Asleep explores not simply the historical influences of esoteric thought but, more broadly, the role of independent bookshops as gathering places for like-minded writers and intellectuals.
Playwright Jessica Burgess and director Tom Crowley holding auditions for Awake and Asleep at the Soho Theatre.
The recent move in academia toward making academic research both accessible and interesting to wider audiences can only have positive outcomes. Collaborating with Treadwell's Books, Jessica Burgess, and director Tom Crowley has been an exhilarating experience, which has not only inspired new lines of reasoning in my research but has led to the development of a new collaborative research and public engagement network called Magic, Language, and Society.  Two future events are already planned in connection with the Magic, Language, and Society network.
Tickets for Awake and Asleep are selling swiftly.  The opening night performance is fully booked, but a small number of tickets for Thursday 21 June and Friday 22 June are still available.