School of English and Languages graduate Ellie Kerr-Smiley will return to chair a panel at the upcoming Surrey New Writers Festival on 6 May 2017.  In this blog post, Ellie writes about her experiences at Surrey and her development as a creative writer.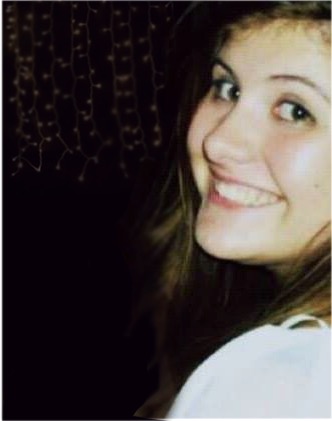 When I first attended The Surrey New Writer's Festival as a nineteen-year-old second year at the University of Surrey, I honestly had no idea what a writer's festival would be. Three years and two degrees later, I'll be returning to The New Writer's Festival to chair the panel 'Genre and the Novel'.  Transitioning from 'English Literature and Creative Writing' student at Surrey to speaker has been a long process that has somehow rushed by in the space of four years. Just two months after my eighteenth birthday, I found myself arriving at the University of Surrey campus, teary-eyed and blotchy-faced, and stumbled into the crumbling student accommodation I was to call home for the next twelve months (and that I would still be reminded of, four years later, whenever I catch a whiff of off-milk or damp walls). I was utterly clueless of many things when I arrived at university, but it was my literary ignorance that shone through the most in my first year at Surrey.
By my second year, I'd begun to find my academic footing, but I was still wobbly. The best parts of my week were the Creative Writing classes that I took as part of my degree; the teaching was inspiring and thought provoking, the books were incredible and the work was challenging. However, I found myself getting confused: what kind of writer was I? What kind of writer did I want to be? Is there even any space for me, with so many other writers out there? All I'd ever wanted to do was write, but now I was lost between paperbacks and people far more talented than myself.
Early in the second semester of my second year, I attended my first New Writer's Festival at the invitation of my lecturer, and the festival's director, Dr Holly Luhning, and sat in on the panel 'Novelists on the Novel'. What struck me the most about the speakers that day were how different each of them were; how different their work was from each other's. If there was space for their work, then why couldn't there be space for me? I began to experiment with my work, as and I did, my writing began to flourish. I became fiercely resistant to picking a style or genre, trying my hand at all and none.
I stayed on at Surrey after I graduated, and began a Master's Degree in Creative Writing. This time around I wasn't wobbly or lost; I didn't know what kind of writer I was and that was okay. I volunteered at the New Writer's Festival that year; in the space of two years the festival had grown dramatically and it was brilliant and exhausting and inspiring all at once. I found myself talking confidently to people about my work. Somewhere, in the few years between arriving at Surrey as a shaky teenager on a rainy Sunday, and standing at the festival that day, I'd become someone who had something worth saying, about books, about writing, about herself. When people asked what style or genre I wrote, I told them 'I don't. But here's what I'm working on right now.' I lacked definition, and I liked it.
In six days' time I will graduate from my Master's Degree with a distinction, and will be awarded the MA Creative Writing Award. I still write a lot. I write prose, I make comics, I experiment a lot with hybrid visual-textual narratives. Is that my niche? Do I need one at all? I'm still not sure of the answer to that, but what I do know is that I wouldn't even be asking the question, if it weren't for Surrey.
On May 6th 2017, I will chair the panel 'Genre and the Novel', where the importance of genre and labels in literature will be discussed by a panel of novelists. Perhaps it will change my mind, but, for now, I'm very happy being label-less.