by Savannah Connelly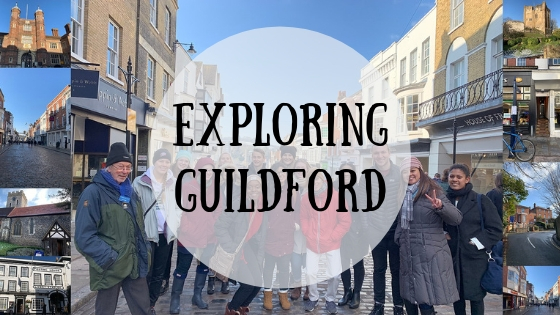 Throughout our first weeks here at Surrey, we have had the opportunity to partake in exchange events set up by the Global Engagement Office. These include attending a basketball game, going bowling, ice skating, and even joining a bar crawl! As appropriate however, the first event on this itinerary is a free tour of Guildford, led by some of the town's most knowledgeable residents.
After two cloudy and snowy days of orientation, the exchange group couldn't wait to get outside and see what Guildford had to offer. We awoke to a sunny Saturday morning, met at the on-campus Starbucks to grab some coffee, and started on our 15-minute trek into town. We met up with the guides at the Tunsgate Arch, and then split into groups of about 12. Our guide's name was David, who though is not Guildford native, has been enjoying this Saxon town for over forty years.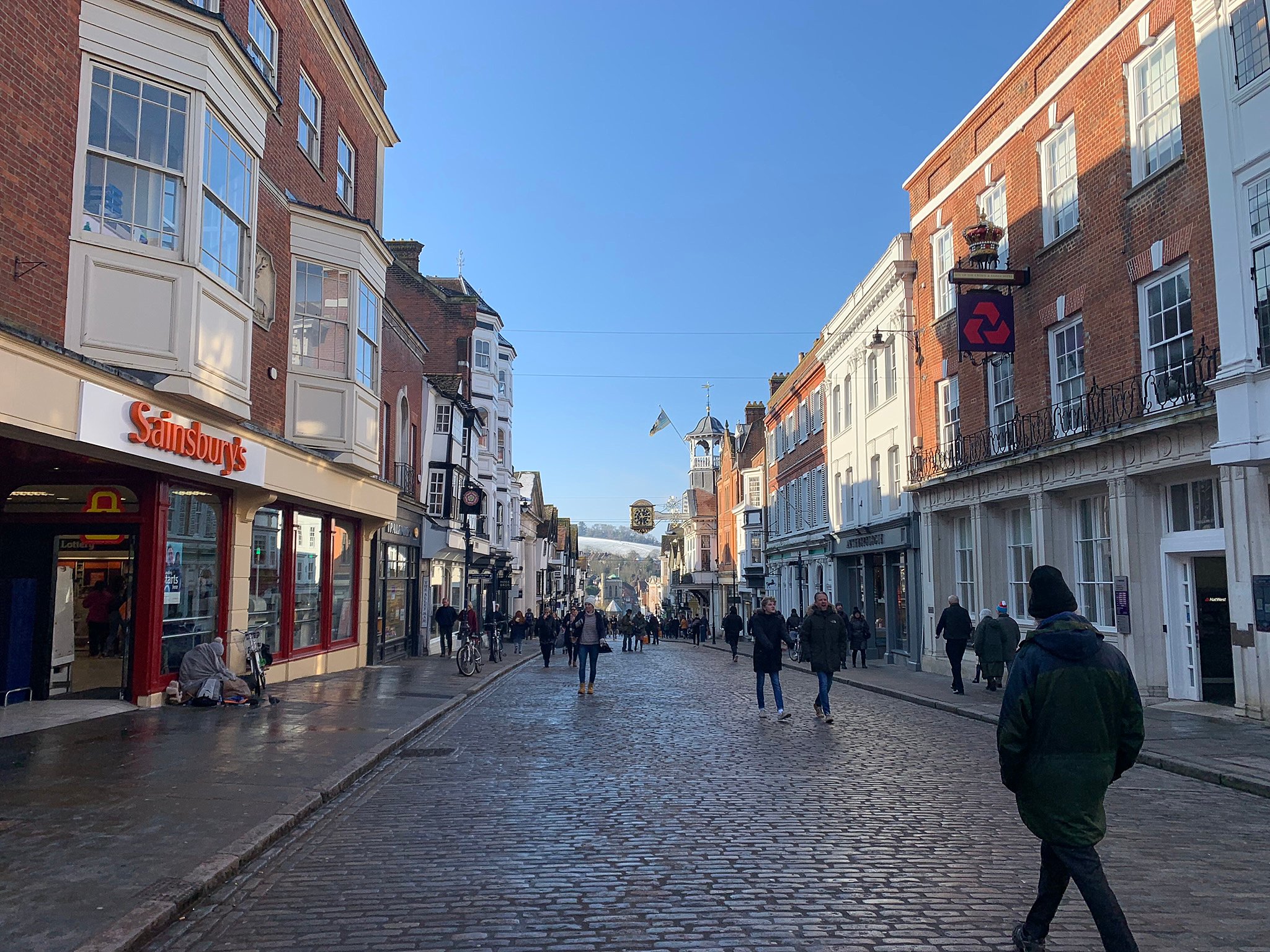 We started our tour at the George Abbot "Arms House", a functioning house for the elderly that was built in 1619!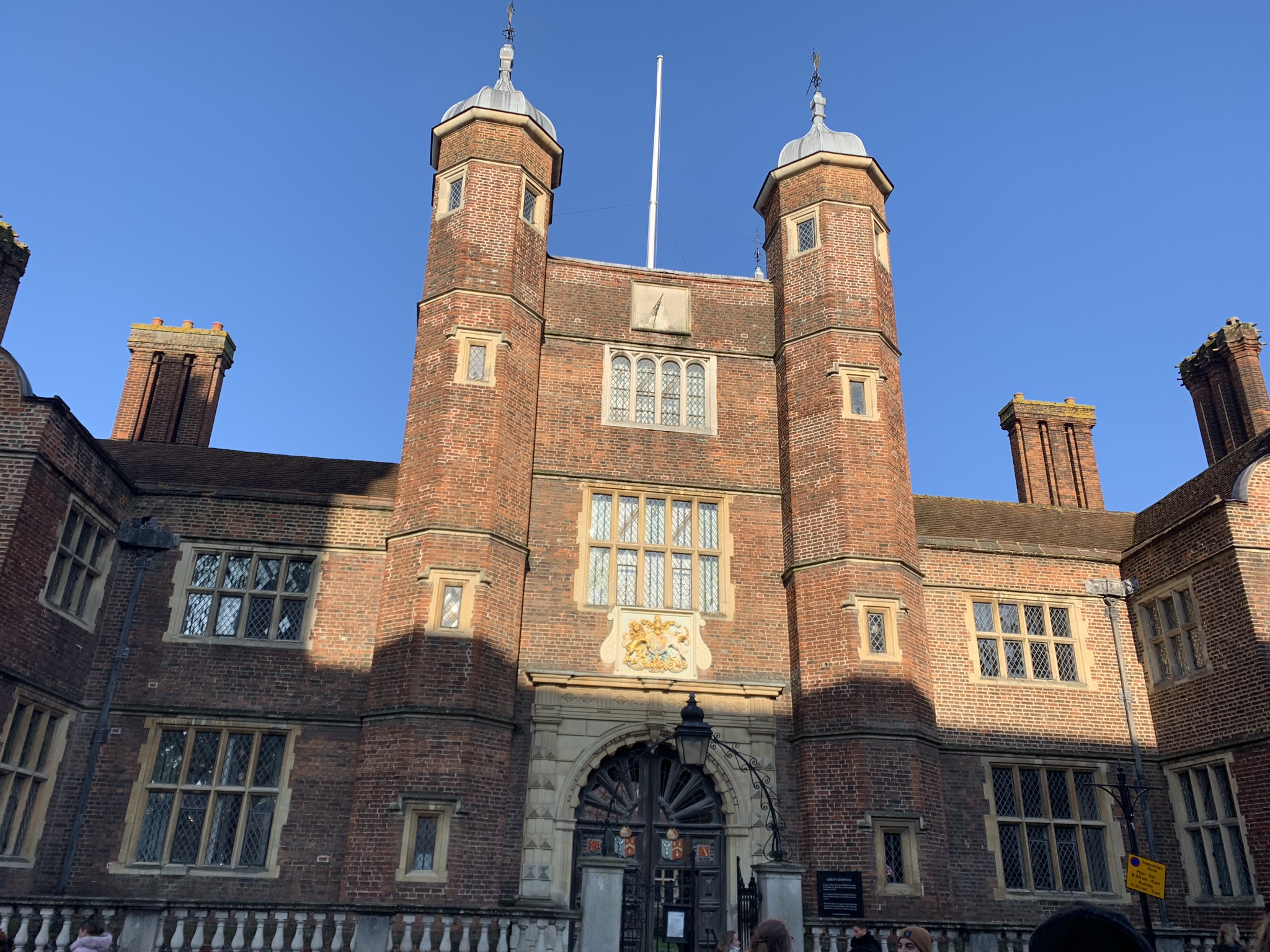 David continued to explain the architecture in the area, and what life was like "back in the day" as I'd say. We walked down the cobbled streets and came across a narrow alley way wedged in between two buildings. These alleys were used so that residents could access small gardens located behind their buildings where they could grow food and keep animals. It was also a way for them to locate their "ditch" where all waste was discarded.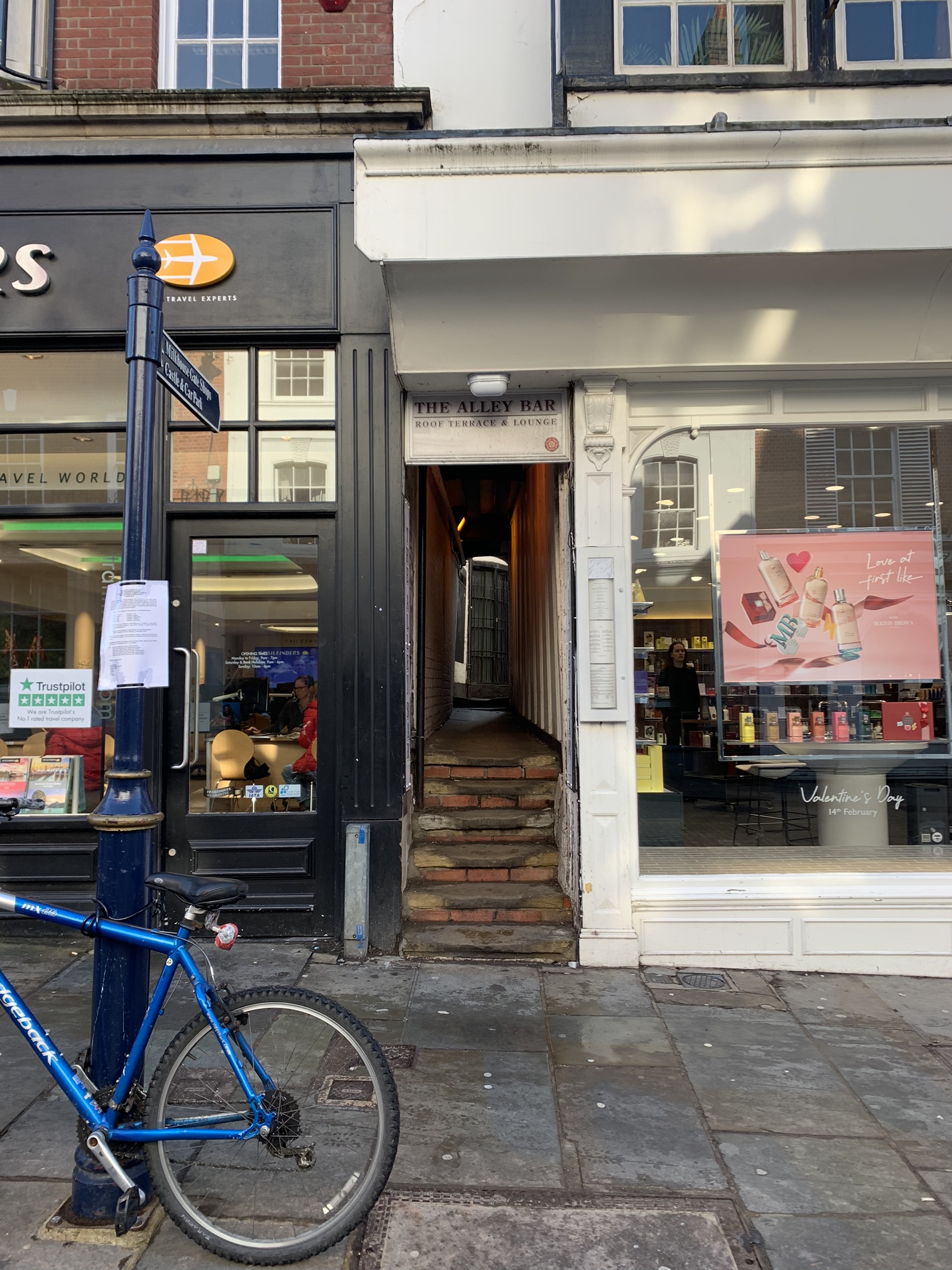 We approached the end of the alleyway, and in the distance, we could finally see the famed Guildford castle. Unfortunately, upon arriving to the gates of the grounds we learned they were closed due to the days of snow! David said he had never seen them closed, and joked "they must've known you were coming!".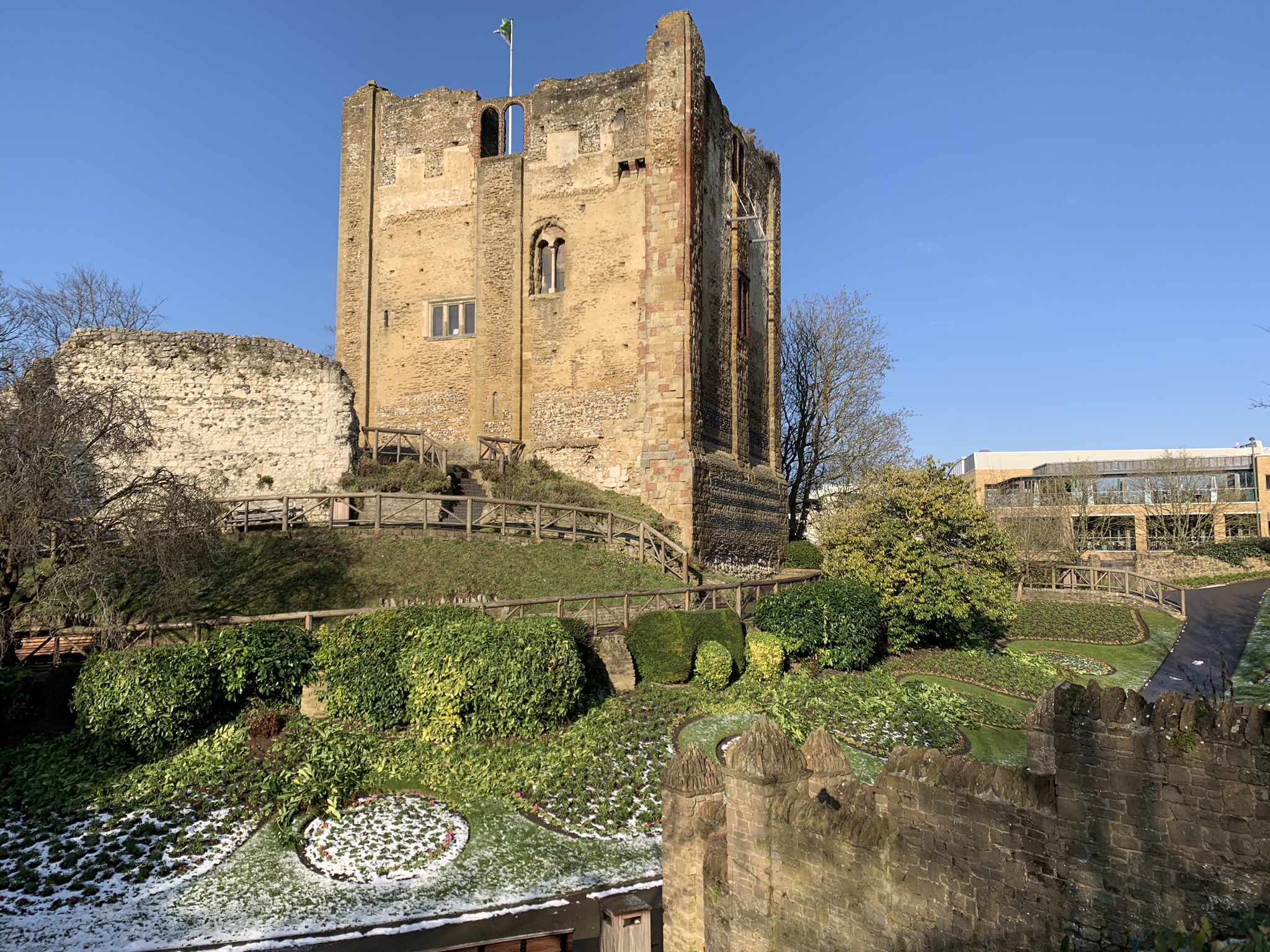 We learned that the castle was built in the 12th century, during the Norman Conquest. After they invaded, they constructed castles all over to visually enforce their reign on the territory.
Continuing around the castle, we approached a house with a blue door, which was once the residence of legendary author Lewis Carroll and his many sisters.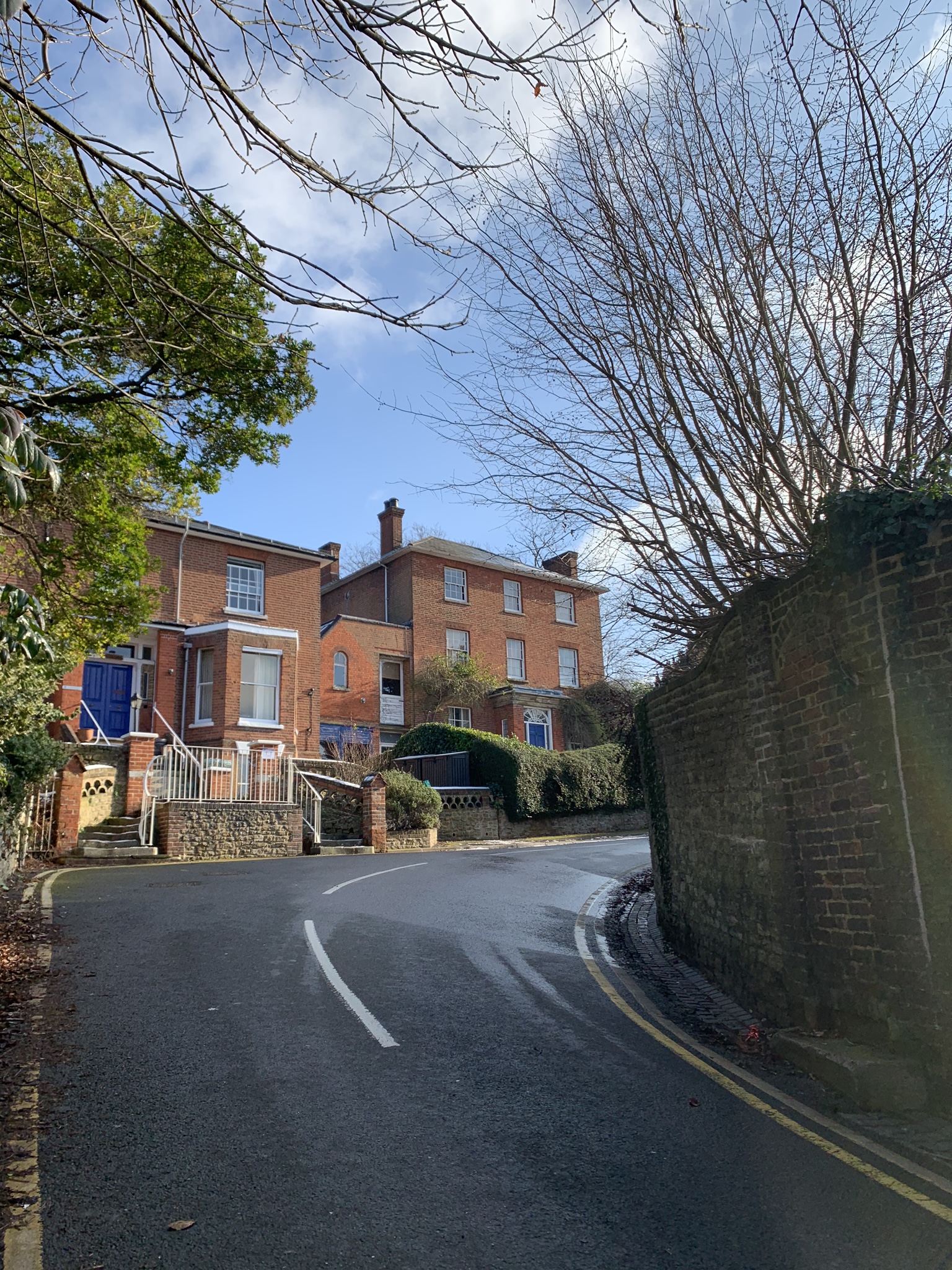 We continued through the town and found the Guildford Museum. We did not have time to go inside, but as it has free admission, I am definitely planning on looking into it while I am here.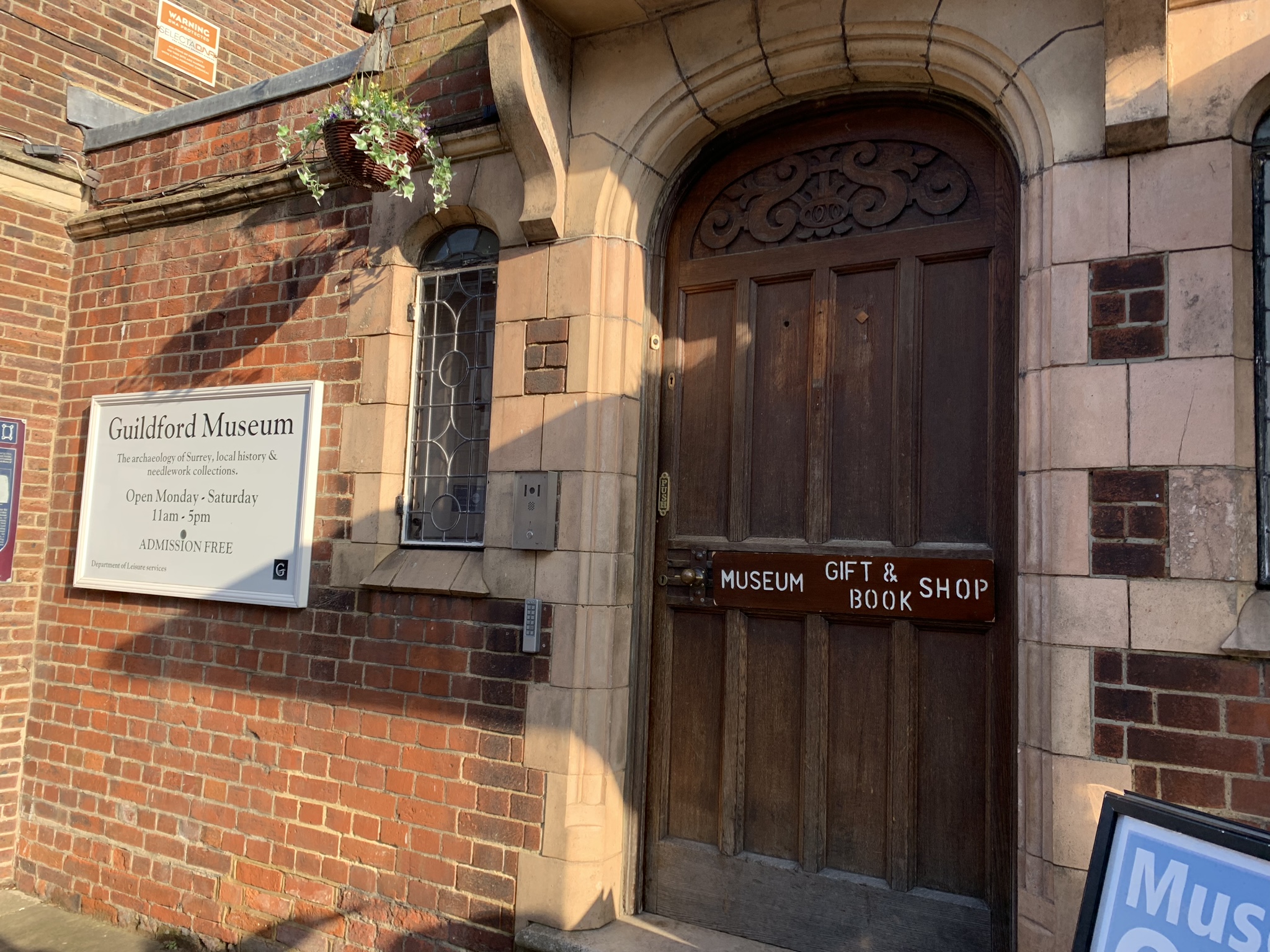 We followed a path just off to the left and walked right into a…cemetery? Most of the tombstones were illegible, and I swear it looked as if some of the stone coffins were partially open? As an Orlando resident and an avid Disney enthusiast, I was getting serious Haunted Mansion vibes.

The cemetery grounds were located behind this quaint 11th century church that still up and running today.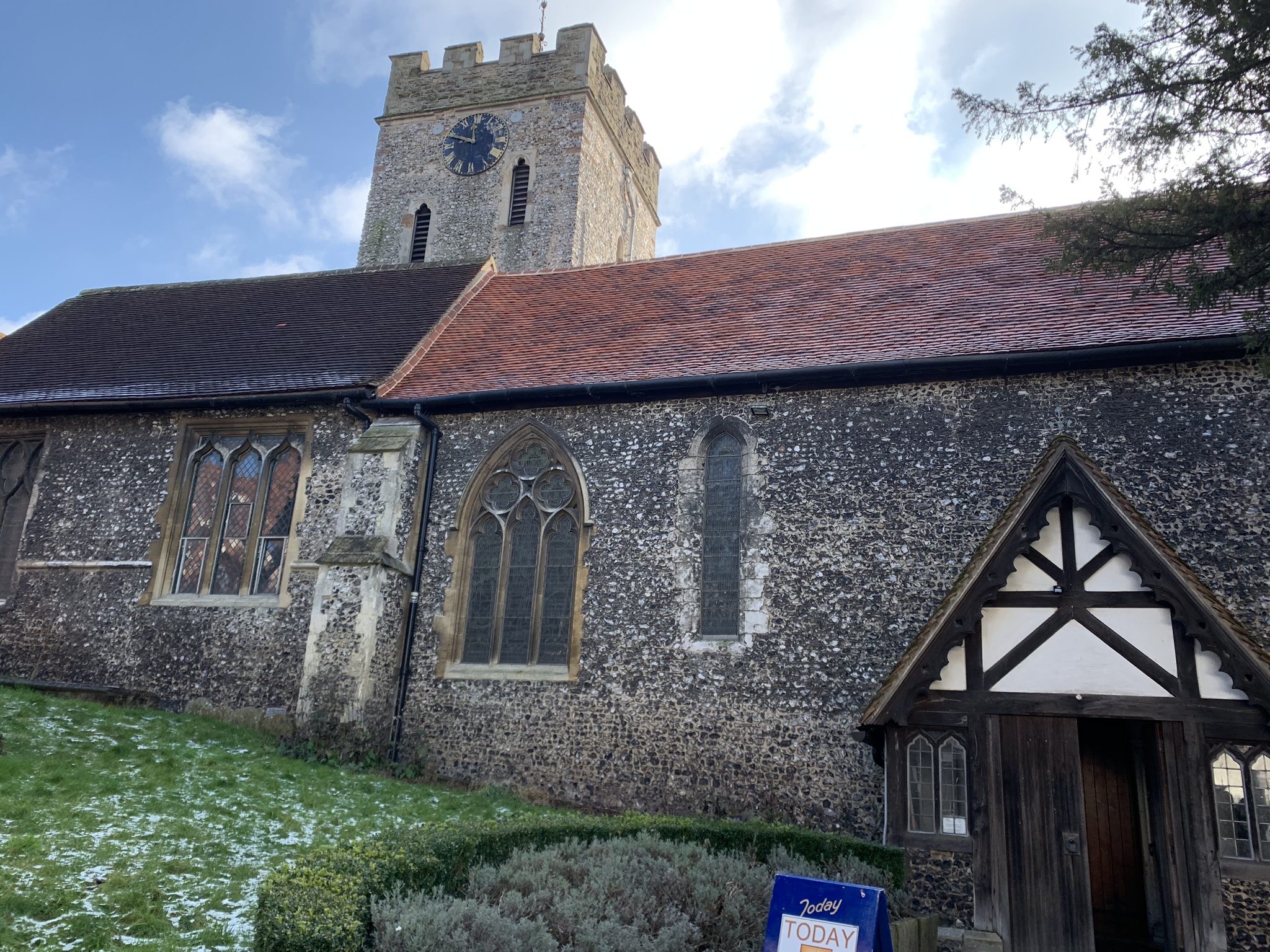 Heading back onto High Street where we stared, we came across the Angel Hotel, which too has continued to run since the middle ages.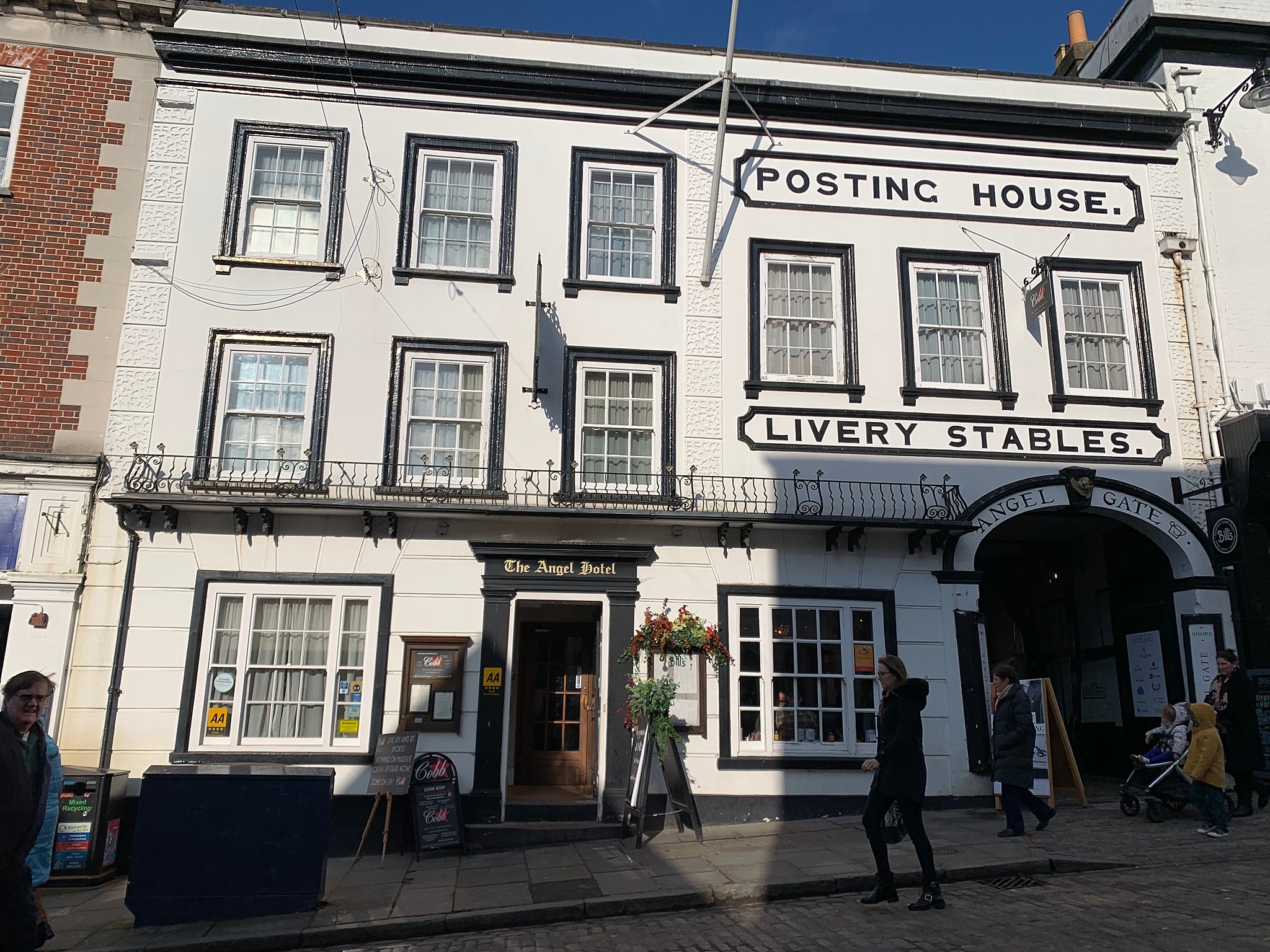 Our tour came to an end as we returned to the Tunsgate arch, but first we looked directly across the street onto this building where a large clock dating to 1683 extended from it. This was, and still is the center of Guildford's local government, functioning as their town hall!
As someone who loves history, I found this tour to be very enjoyable. David was a wealth of information, and was so readily available to answer any questions that came his way. As someone who will be living in Guildford for the next five months, I thought this was a great way to see what the town has to offer and where everything is located.  Most of the exchange group was in attendance, and I would 100% recommend taking this tour to anyone new or visiting this town.