Hi Everybody!
Today I'll be talking about my recent trip to Downhouse.
Down House is the  home of the English naturalist Charles Darwin and his family.I'm sure you may have heard about Darwin in some point in your life. ( Maybe during your school years)
This Trip was organised by one of my friends and we took our Professor along so that he could add value to the Scientific displays!
The picture below is Darwin's  house!
It was in this house and garden that Darwin worked on his theories of evolution and natural selection…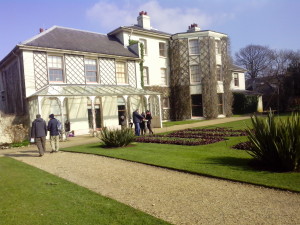 The first floor of the house is converted to an exhibition where all the details about his findings and trips are displayed. I am not going to list all the scientific stuff because you may get bored!…so here's a picture.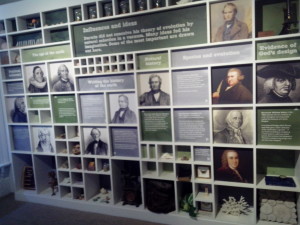 This is a statue of Darwin.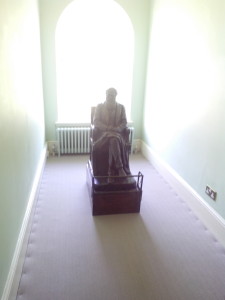 The ground floor of his house is just a display of his study and dining area.
To be honest, more than the knowledge gained, I loved the food and the outdoor view! The best thing about the place is that, wherever your eye travels, the majority of the color you see  is green. The valleys were simply beautiful and the stroll along those fields with my friends was amazing!
The best aspect of England, according to my opinion, is that you don't have to travel far to spend time with nature! best of both worlds…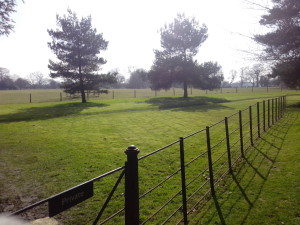 There are plenty more trips organised by the Student's Union. Some of them are inside the UK and some around the world!!
One more interesting fact about Darwin….since all of you are planing to study in the UK….
The £10 note….looks something like this…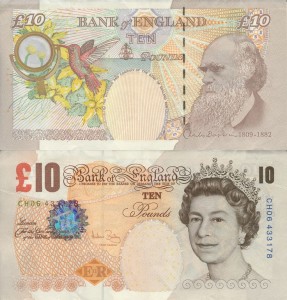 AND….you see that old man ? That's Darwin with his finches!  ( you should know by this this time who the Lady is).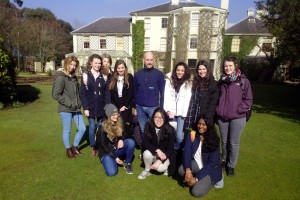 That's it for today!
Meanwhile, I am excitedly awaiting the Easter break!