Happy New Year!
Hope you've all had a wonderful break over Christmas and New Year 🙂
The Christmas season here in the UK is truly beautiful with loads of fun things to do around the country with friends and family. I am not going to write about this as I have done so in previous years and lots of 'em are available so thought I'd focus on something different but boring: Exams!
So we breaked for Christmas on the 14th of December until the 6th of Jan. You might think that's an awful lot of days but students had coursework submissions and exams as soon as they got back, so it's rightfully called a 'study holiday'. I myself had an important piece of coursework, 2 exams and a dissertation to work on. The good part is that you can work at a relaxed pace surrounded by all things good a.k.a. food 😉 !
A lot of international students choose to fly out to their countries and reunite with family; home students join their family in their hometown. All of us are now back at Surrey, sitting in the library stressing over exams!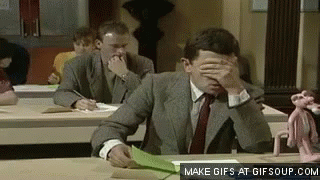 The exam period this year is from the 14th – 25th January. The timetables and seating lists are provided 2 weeks in advance. Past papers are available on the library website for practise. All the tools required are available in the library and it is personally my most productive place to study. Do you know that our Library has its own Instagram page? Check it out:
https://www.instagram.com/surreylib/?hl=en
They take such good care of us during exams, they've even got blankets and what not!
Did I mention Simply Fresh? 
Simply fresh is a shop just below the library, it's got practically all snacks, lunch, hot food, drinks etc. It's super convenient if you're desperately in need of a coffee or something sweet to kick start your sleepy brain. There are also a lot of cafes and food outlets around campus.
We break again for a week after end of exams. This week is called the 'reading week', used for reading up on the next modules of the coming semester. Much needed breather after those exams!
Final years and Postgraduate students have also got a dissertation to write up and a presentation to prepare for, boy do I miss my first and second years….
Anyway, hope this provided some insight into exams at surrey and as usual, please get in touch with us if you have any questions!
Bring on Semester 2!