An impromptu plan landed me to London with a friend I recently made in the University. It was my first time to the city, so a trip of 'many firsts' which started with my very first journey by train in England, Guildford to Waterloo in almost an hour!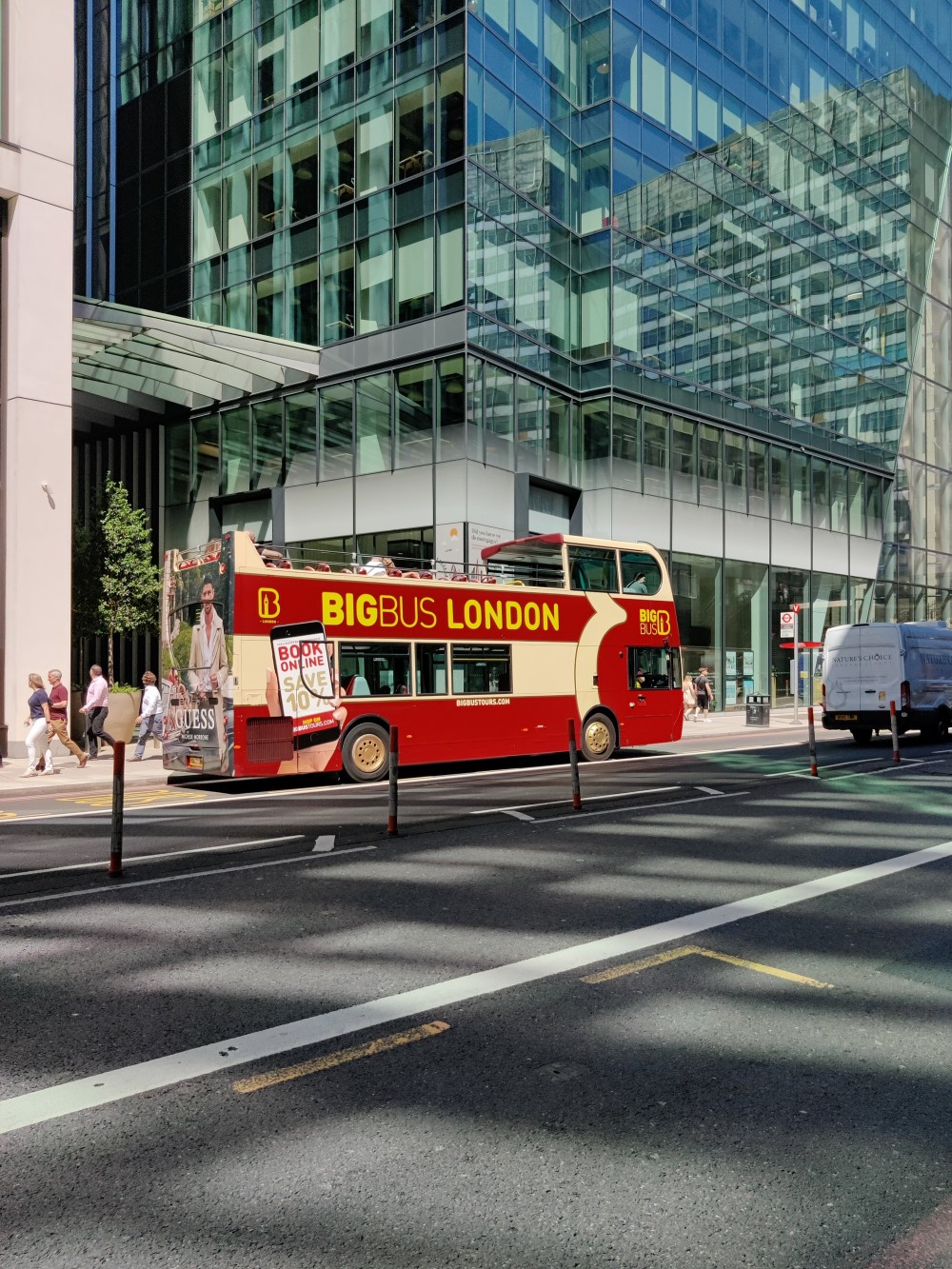 We decided to walk through the city so that we can see around nicely and ended up walking for 16+kms and completed 24k steps in a day but it was all worth it! We started from the South Bank of the river Thames and there it was, the giant Millennium wheel known as London Eye next to the County Hall and Westminster Bridge. It is one of the most popular tourist attractions in the city and is the largest cantilevered observed wheel in the continent. All the Bollywood movies that are shot there were playing in my head through the trip! I could relate each and every thing with some movie or a song!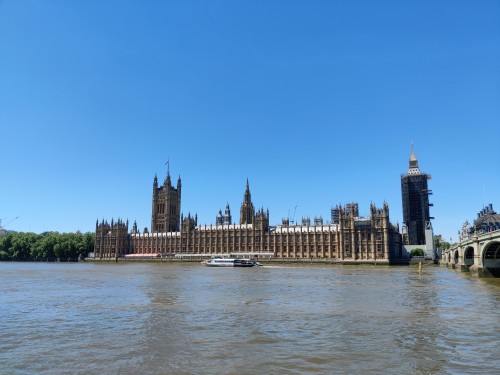 Across the Westminster Bridge is the Palace of Westminster, which now serves at the Parliament aka the house of commons/houses of Parliament of the United Kingdom. Those red telephone booths, the double decker red buses, Royal themed buildings, beautiful streets, and black taxis. Woah! A dream come true kinda day! If you walk ahead from the Westminster Bridge, you reach St. James Park which has a lake in the Centre and towards one end of it is Diana Princess of Wales Memorial Walk followed by Green Park and Buckingham Palace. I have no words to describe how beautiful the Palace and Parks were! Posting pictures here for you to figure out on your own!
London Eye!

Waterloo Station
As mentioned in my previous blogs, I am a HUGE Sherlock fan, and couldn't miss visiting 221B Baker St. London. The museum was closed because of the lockdown but I could at least get a picture clicked knocking at the door of Sherlock! Find it in the pictures I have posted! We went from Buckingham Palace to Piccadilly circus to Chinatown to Carnaby St. then Regent St. to visit Regent's Park and finally the Baker St.
Chinatown

Somewhere on the Piccadilly Circus

Famous telephone booths

221B Baker St., London!
Piccadilly Circus was no less than the Times Square, NY. It is the west end of the City of Westminster and connects with Regent St. It was named as Circus because in Latin, circus means circle – a junction! It is known for the huge screens playing videos and neon signs as well as Shaftesbury Memorial Fountain and statue of Anteros. The street has some fancy shops, restaurants, and cafés.
Entrance – Chinatown!

Statue of Anteros

Carnaby St.

Buckingham Palace
Chinatown was our next destination. At the entrance, there is a huge ornamental gate with traditional Qing Dynasty designs. I fell in love with the Asian vibes around. The place was full of Chinese, Korean, and Japanese restaurants. The Asian in me was so excited to see the place and we thought to have lunch in an Authentic Chinese restaurant (Chinese food we get in India is NOT authentic AT ALL). Chinese being one of my favorite cuisines, I did my research and ended up at this amazing place called Golden Dragon, Google said it is the most popular Cantonese & Peking eatery in Chinatown and it really was. Post this, we walked towards the Carnaby Street and realized that there was a festival going on there. They had put up two bright shimmery disk rainbows for the entire summer to bring in love, happiness, and joy to everyone. It was at a short distance from Oxford and Piccadilly circus tube stations. Newburgh Quarter and well-renowned al fresco dining destination, Kingly Court, there is something for everyone at Carnaby. We randomly decided to spend some time at the Regent's Park and had a little picnic there. Captured the beauty of the place using my polaroid camera (I had not used it since last one year because of the pandemic) and my friend captured me using the camera (Photos added coz I loved them! :P).
Pizza Express!

Polaroid Camera and me 🙂
We ended up having dinner at one of my fav places for Pizzas, Pizza Express (We have these in India as well) at the Baker St. The day ended with the train back home. We gained so many points on the Surrey Moves App (It is the in house application which you can connect with Google fit or any other tracker and it captures the number of steps you walk/run in a day. You get points and can avail those to buy the University Souvenirs- Do install this when you land up here).
Until next time…