Heathrow!

Surrey ID
There are a lot of things I was confused about post moving here. I will be sharing my experience and explaining what needs to be done when you finally move to the country.  
Sim I got from the Visa Office in India


Lebara Plans!
­Sim Card: If you are isolating at the campus, sim cards are provided as a part of the welcome kit present in the room. Yes, you receive a welcome kit from the University which contains some ready to eat food, playing cards, a sim card (giffgaff), and snacks. As far as I have researched, the cheapest sim card services are provided by Lebara. You get this sim card from the visa office in India or you can apply for a sim before moving here by following this link (https://mobile.lebara.com/gb/en/best-sim-only-deals/c/simo-contract ). You can order this on your University Accommodation address mentioned in your contract and the collection point for this would be Battersea Court (next to Library & Hive) for the students residing at Stag Hill Campus, Manor Park Reception for the students residing at the Manor Park Campus, and the ones staying at Hazel Farm, will be receiving it in the halls. For more information follow the below link.
https://accommodation.surrey.ac.uk/living-halls-residence/post-and-deliveries#:~:text=For%20Manor%20Park%20all%20mail,Close%2C%20Guildford%2C%20GU2%207XR
Grocery Delivery:

You can pre-order the grocery from the following apps/online stores before arriving here.
Apart from this, there is an application/website named Deliveroo (https://deliveroo.co.uk/) from which you can order groceries and food. This application provides an option wherein you receive the order within 1 hour. However, if you order from the official websites of the stores, it takes 1-2 days to get the delivery slots. You can also order food from Uber Eats. This application is available on both Android and IOS.
Bank Account:

One of the most important things to do after moving here is to open a bank account. It takes almost a month (due to covid19 restrictions) for the entire process to complete. The application process is online which makes it really simple to apply for it. Some of the leading and student friendly banks of the UK are following –
To open an account in one of these banks, you need an address proof (which can be taken from the Hive or downloaded from Surrey Self Service Portal), BRP Card, and Passport/visa.
National Insurance Number

: If you are planning to work in the UK, you need to have the NI number. This process takes 16-18 weeks in total, so it is always recommended to apply for it as soon as you arrive. The application process involves calling on 0800 141 2079 number or applying online on https://www.gov.uk/apply-national-insurance-number.I applied by calling them as because of the lockdown, online application was not available so the process I followed was, calling and asking them for the NI number application form. Post receiving the form, signing it up and sending it back with a copy of required documents. Once you send the photocopies and the form, you receive an email from them containing the reference number of your application. Please keep it safely and you are done. Now you will have to wait for the aforementioned period i.e., to receive the NI number. However, meanwhile, you can use the reference number wherever needed.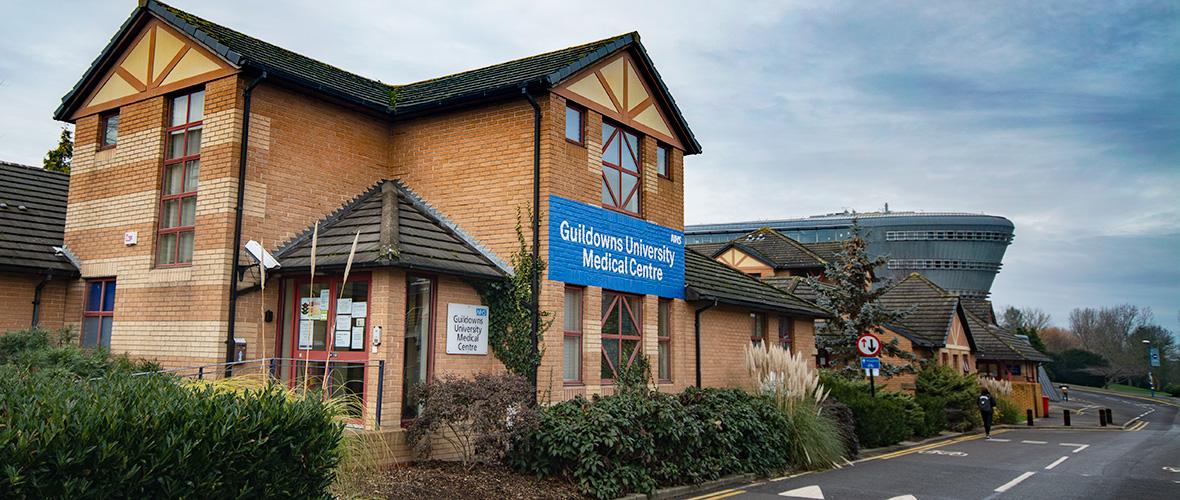 GP Registration: Another important task to do once you move here is to get registered with the Group Practitioner (The Doctor!!). To register, follow this link https://wellbeing.surrey.ac.uk/register-gp and register with 'Guildowns University Health Centre' as that is located inside the University Campus so the nearest GP around.
In-person Registration: The University provides you with the in-person registration dates which are held at the Stag Hill Campus. It is necessary for you to do this as not getting yourself registered has a direct impact on your visa.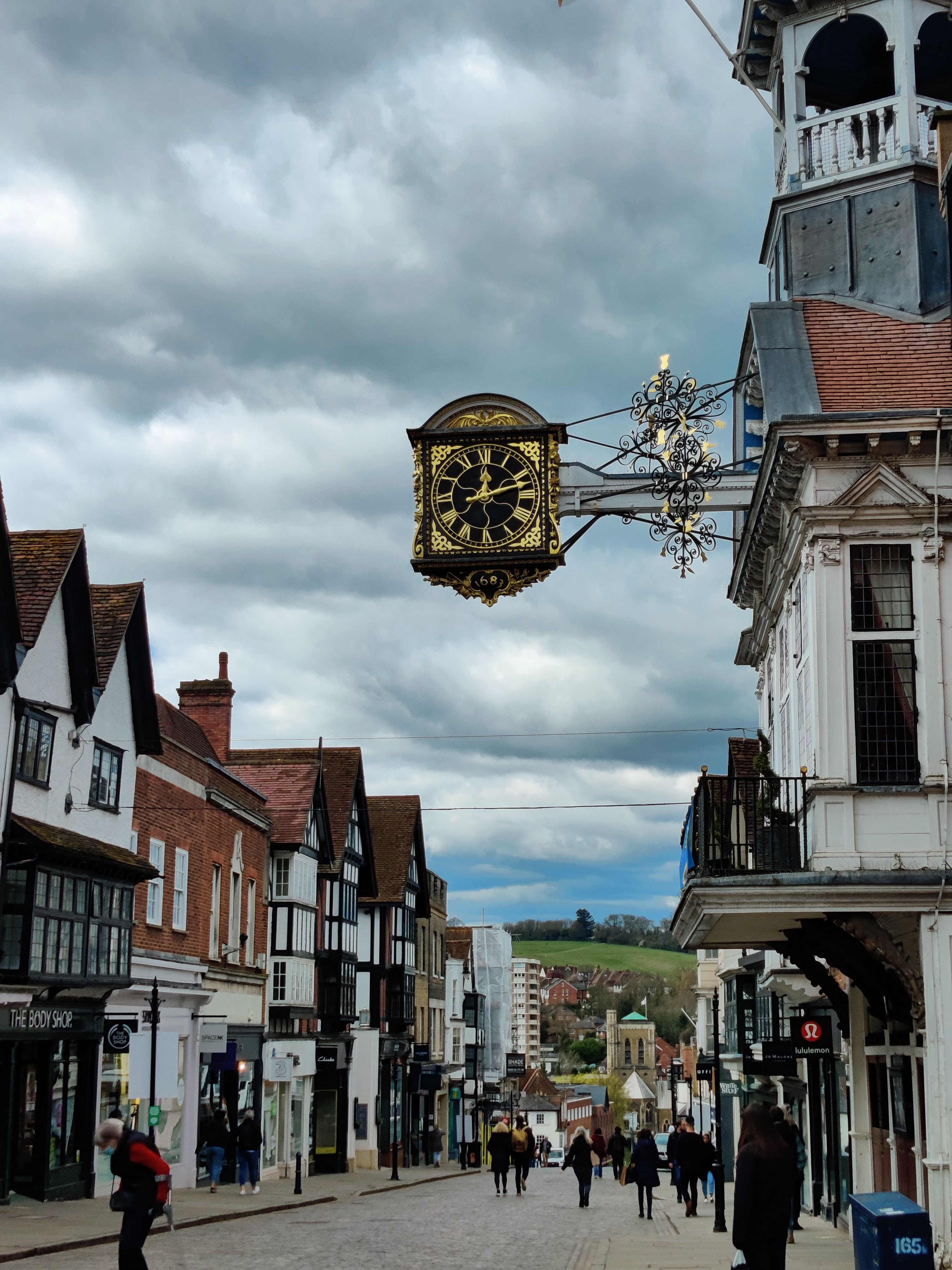 Finding Part time: If you want to work part time, start looking for one as soon as you reach here. There are several ways you can look and apply for the jobs. I have mentioned some of them below –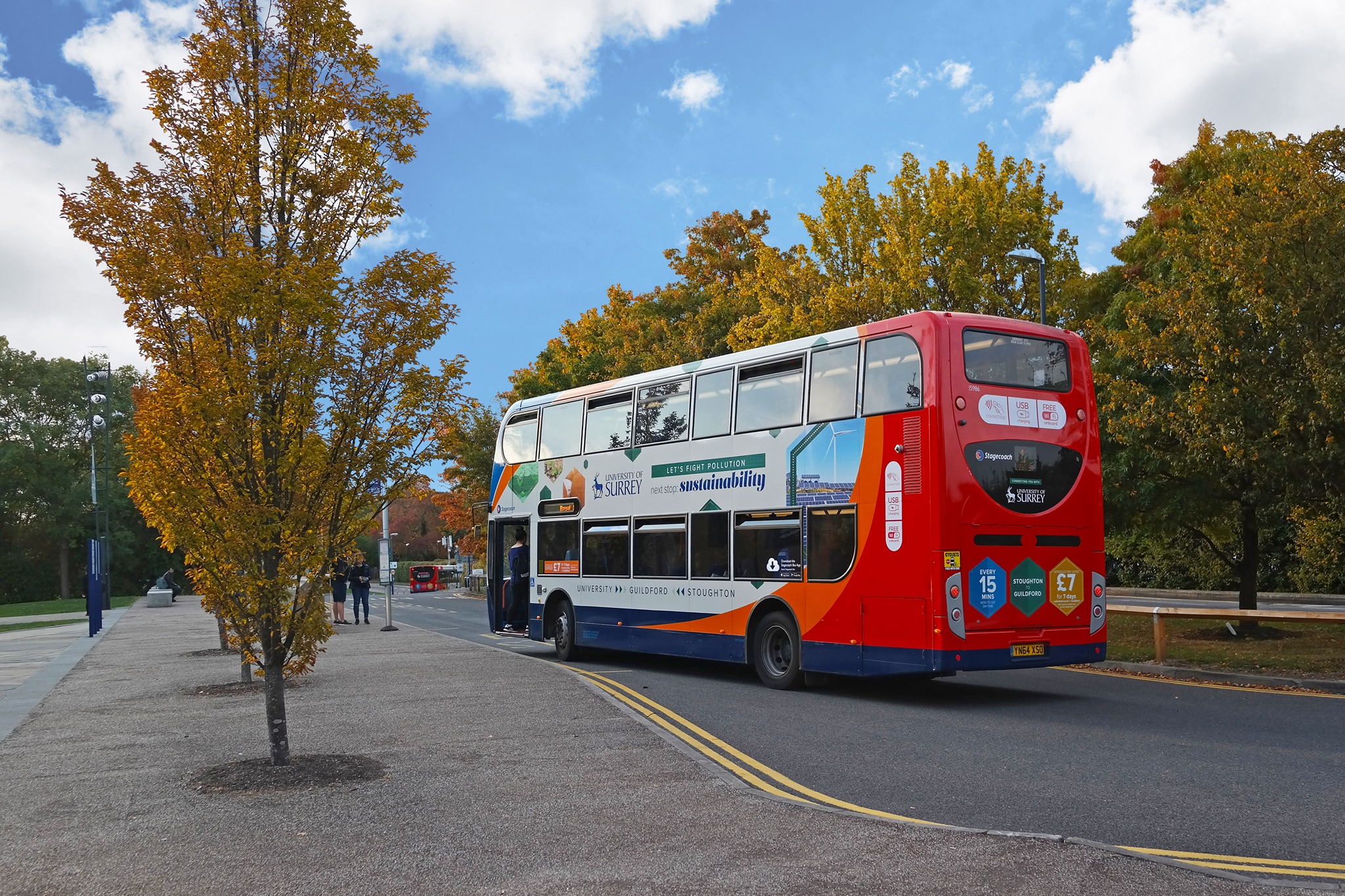 Railway Station

Inside the train!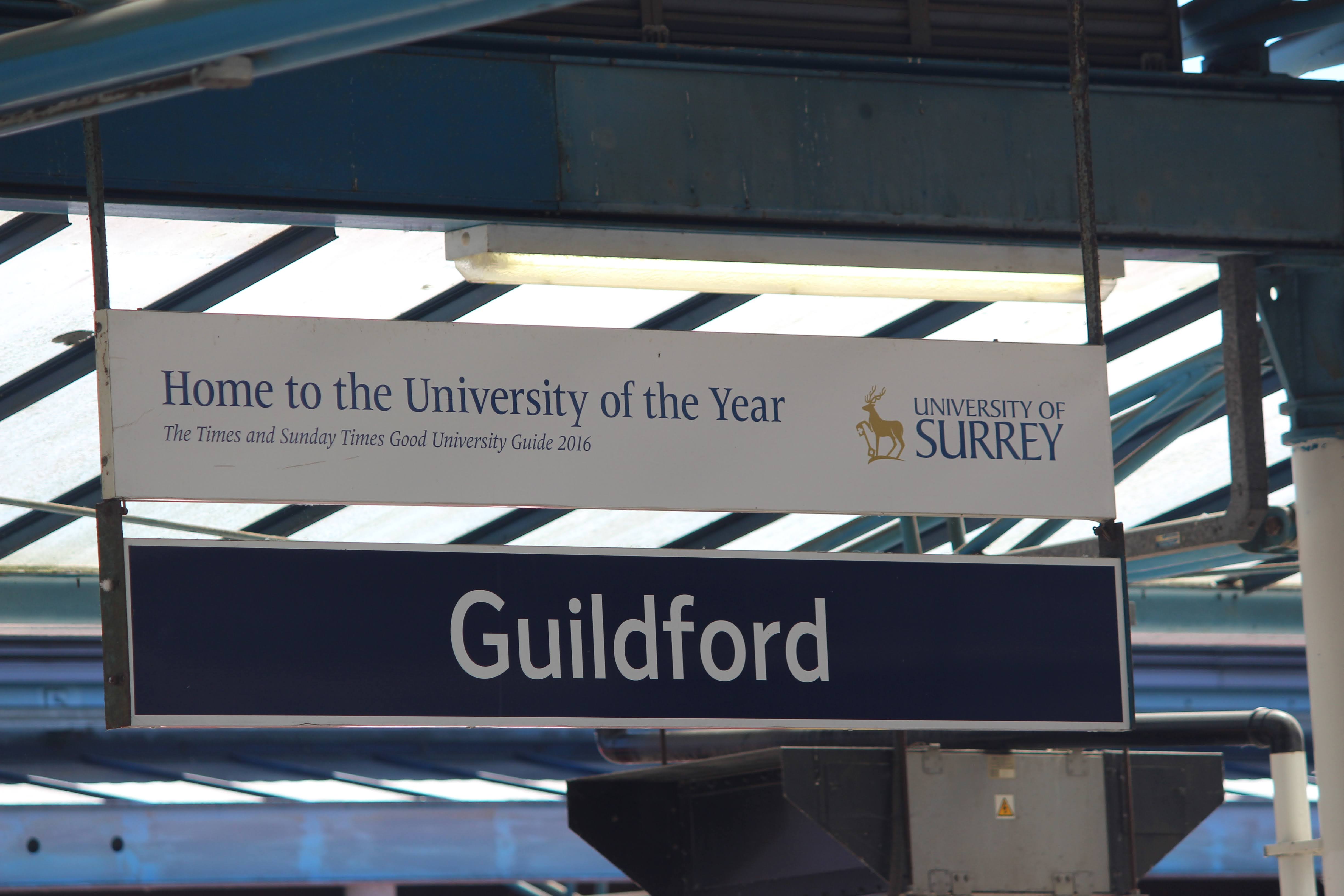 RailCard: The country has an amazing train network connecting every part of it with each other. Most of the students buy railcard which provides them huge discounts and benefits. This railcard/pass can be purchased from the official website. To buy and more information, please follow this link- https://www.thetrainline.com