The Library collection is here to support you in your learning and research – so as Spring arrives, we're asking you to help us "Grow your Library." The Library has set aside a fund to buy the books that you think would help make your library even better – it could be a topic you're keen to explore further, or a title your lecturer has recommended in passing. It could even be a book you've found hard to get hold of yourself, or something that you think everyone else should have access to!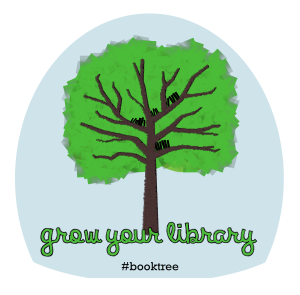 From Monday 11 April, our Book Tree will be situated outside the entrance gates on Level 1, waiting to get filled with new leaves, each one a suggestion that we'll look to add. Title and author details will help us make sure we get the right books in, so the more information the better! You can also tag your requests on our social media accounts with #booktree. We really want your suggestions, and we will consider them all! If there's any extra information that you think we should know, include it on your leaf!
The Library should have everything that is on a reading list, so if you do find that you're requesting items that we should already have, let us know so that we can look into it. Remember too that if you desperately need a book or article for your studies, you can always request items from other libraries via SurreySearch. Users can also use other libraries through our SCONUL Access scheme. Just speak to someone at the Ask Me desk or email us: library-enquiries@surrey.ac.uk to find out more about how we can help you access the resources you'd like.
Small print
We will normally try and buy e-books first – this means that more students can access it, any time, anywhere.
Our Faculty Engagement Librarians will review all suggestions. We may not be able to buy every title recommended, but will do our best! We would ask that titles genuinely support your learning and research needs.Once ordered, titles will appear on SurreySearch where you can place a request.
Orders will be placed in the weeks following the campaign through our recognised procedures, so we would expect our first titles to arrive around the end of May and throughout June. If you do have timescales and require books urgently, we strongly recommend that you use our other means of getting hold of resources – just ask our staff at the Ask Me desk for advice on your options.