Level 2 of the Library has been at the receiving end of a major refurbishment over the summer. As well as new furniture, the west end of the floor has also had all the old grey shelving removed and new shelving put up in its place.
Law books have been moved and can now be found on new, white wider shelving as you enter the floor.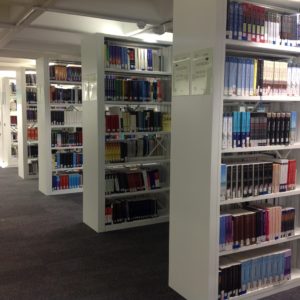 There's also some new 'compact' shelving which will be storing some of our lesser used collections of printed journals, statistics, dissertations and law reports.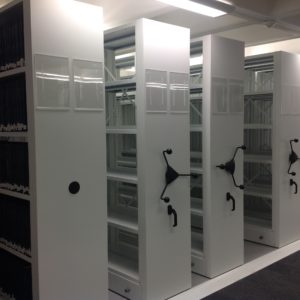 All in all we think you'll find this a huge improvement, and it has also helped us to release more space for new study furniture, more details of which will be coming very soon ….