Tell us what you'd like to see in the Library by writing us a Christmas card!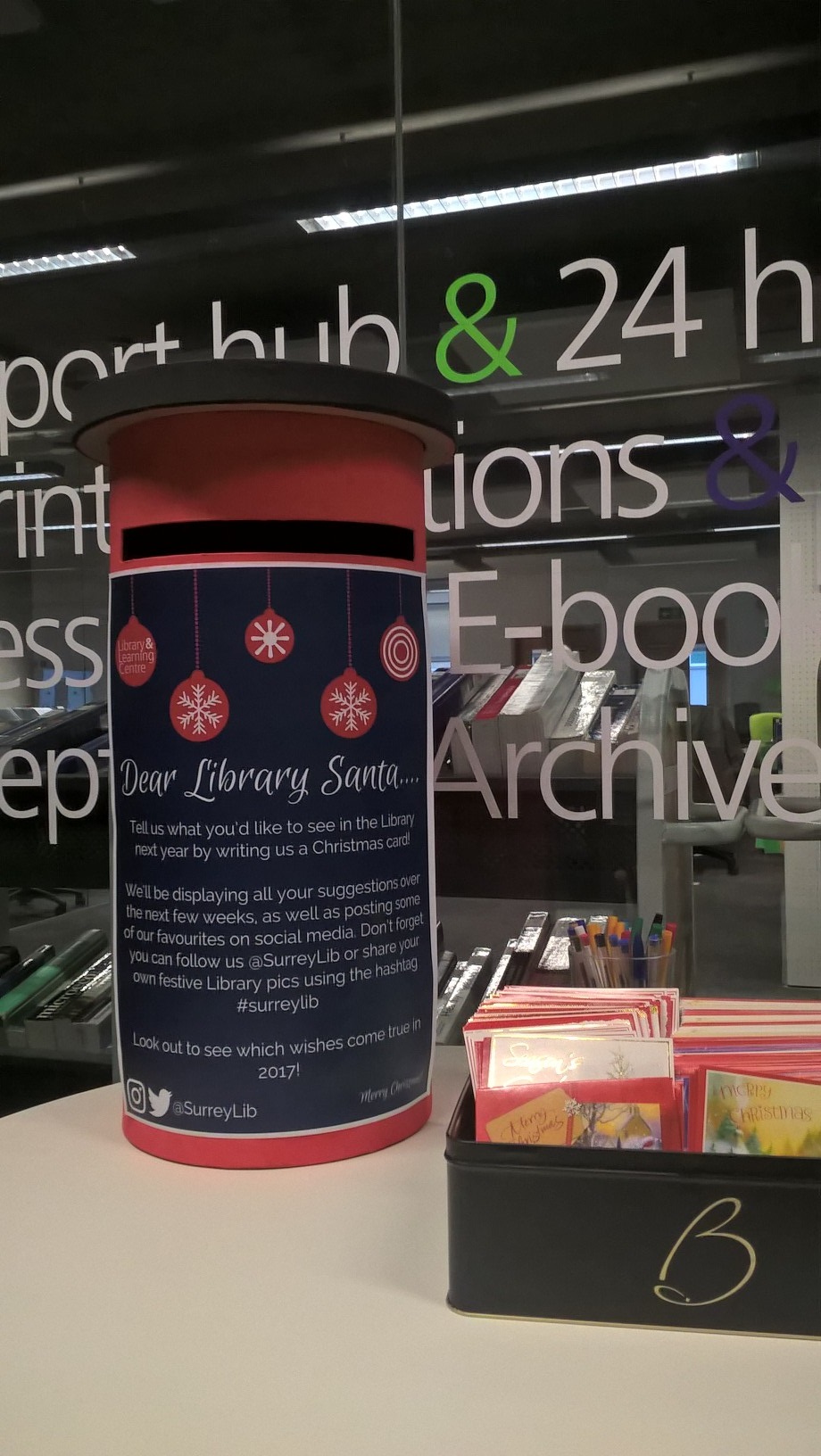 Pop along to the table next to our Christmas tree on Level 1, and let us what you'd like Library Santa to bring you over the forthcoming year.
We'll be displaying all your Christmas wishes in the Library throughout December, and will be posting some of our favourites on Instagram, Twitter and Facebook too.
Don't forget, you can follow us @surreylib, and tag us in any photos using #surreylib over the festive period.