To help ease the pressure on spaces over the exam period we'll be opening up a couple of extra staff rooms:
In Seminar Room 1 on Level 2 there'll be 20 exam tables set up for individual study from Tuesday 10 – Friday 20 January.
The SPLASH training room on Level 3 will be open from midday each day Monday 9 – Friday 13 January.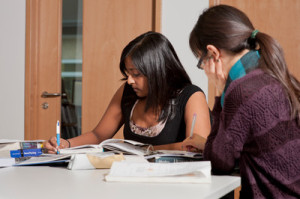 In addition, to help meet the exam-time demand for more quiet study space, part of Level 4 will be changed from group to individual study from Monday 9 – Friday 27 January. The area that's being changed will be clearly signed and we'll be asking for your feedback on whether you think this has been useful.
And don't forget, we never close so the Library will be open for you 24 hours a day.