We've added 25 exam style tables in Seminar Room 1 which is on Level 2 of the Library to provide some extra study space over the busy exam period.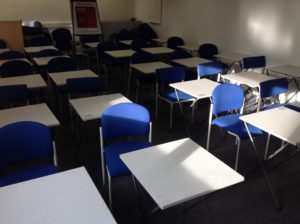 The room is open 24 hours until Friday 20 January. If you need help finding somewhere to study in the Library please speak to a member of staff and they will be happy to help.
The university has also advertised additional spaces across campus.