New this semester in the library is the High Demand Collection. This is a dedicated space on Level 1 that provides quick and easy reference access to key library textbooks in the highest demand. The space includes textbooks, seating , a printer/photocopier/scanner and short-stay PC's.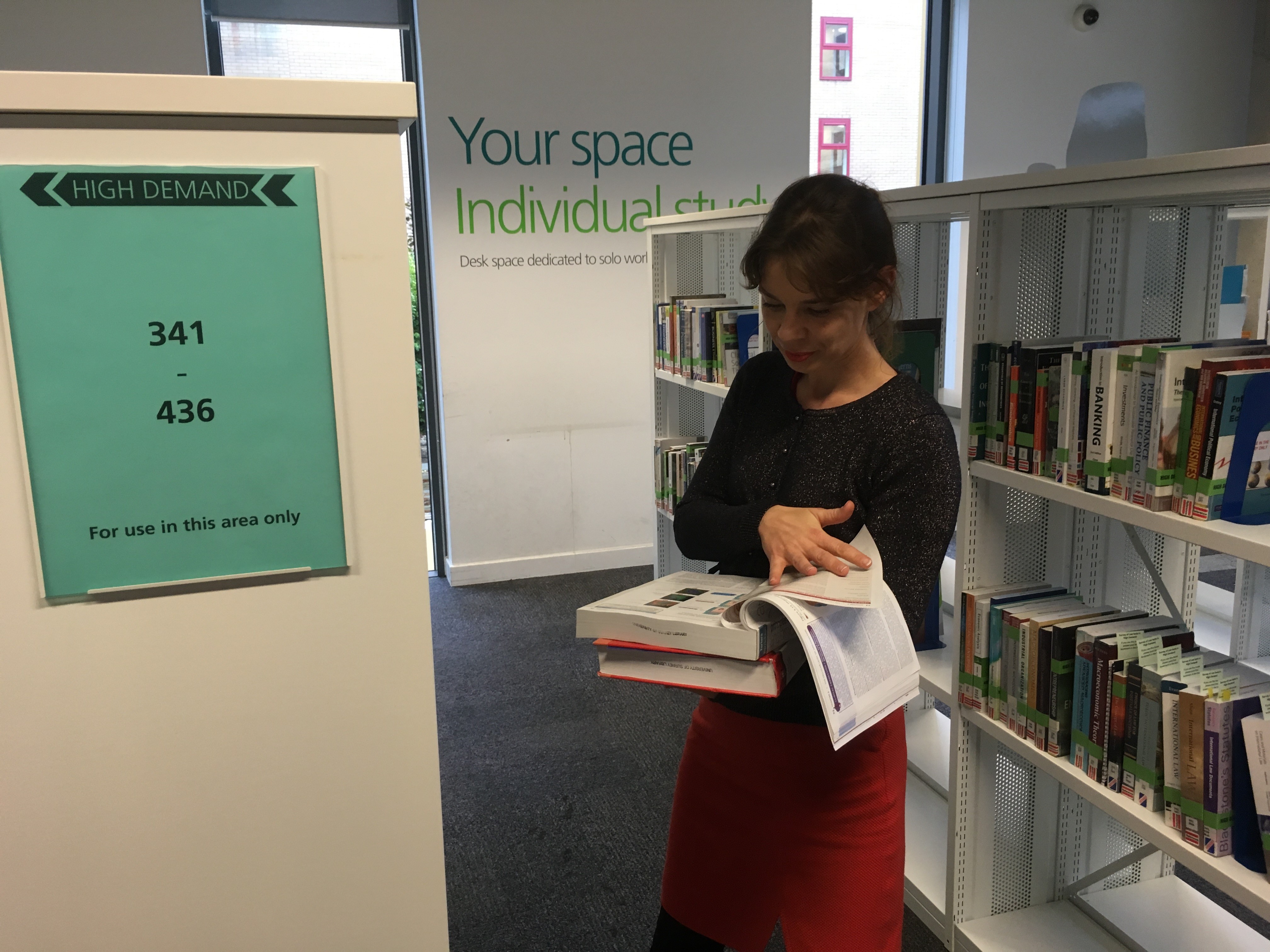 The library wants to improve your access to books that can't be provided electronically and be responsive to the shifting demands on core materials. The creation of the High Demand Collection will improve access to your most popular books alongside a providing a dedicated place to study.
We're collecting feedback about this new facility so please do add your thoughts if you're in the space. or you can email us on library-feedback@surrey.ac.uk.