From Monday 8 January extra study spaces are being made available across campus to help with the additional demand during exams – you'll find a full list here.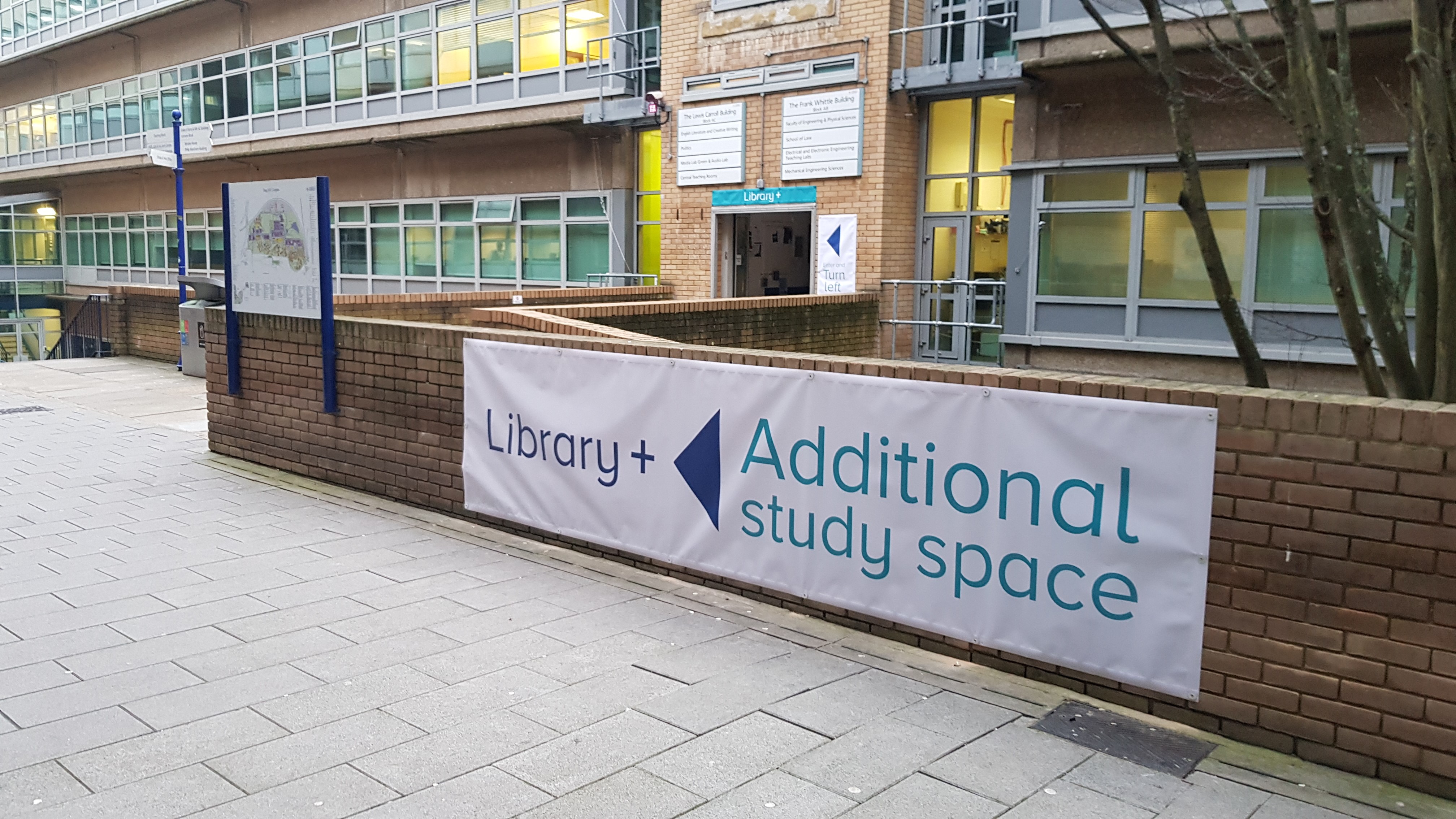 Some of these spaces, on the third floor of the AC block opposite the Learning Centre, are being managed by the Library to provide additional quiet study. You'll find there's clear directions from the exit of the Learning Centre (just outside the shop) to 120 extra quiet study spaces in the rooms signed with Library+. And if you need to use a computer, you can take over one of the Library laptops.
As in the library, if you do have any problems with noise you can use the usual text alert service 9am-5pm and Library staff will respond. Other rooms in the area can also be used for study when free.
There's free water, hot drinks and fruit available in the break-out foyer area, and some cold snacks on sale 11am-5pm. There's also a smoothie bike if you need to take a more energetic break from revision!
We hope you find both the Library+ spaces, and other additional rooms, useful over the busy exam period.
If you have any comments or feedback please email library-feedback@surrey.ac.uk.