It's all looking very empty in parts of the Library at the moment!
The furniture and shelving from areas that are being refurbished this summer has been cleared away ahead of the builders moving in. You will begin to notice that the 'project areas' will be inaccessible from this week.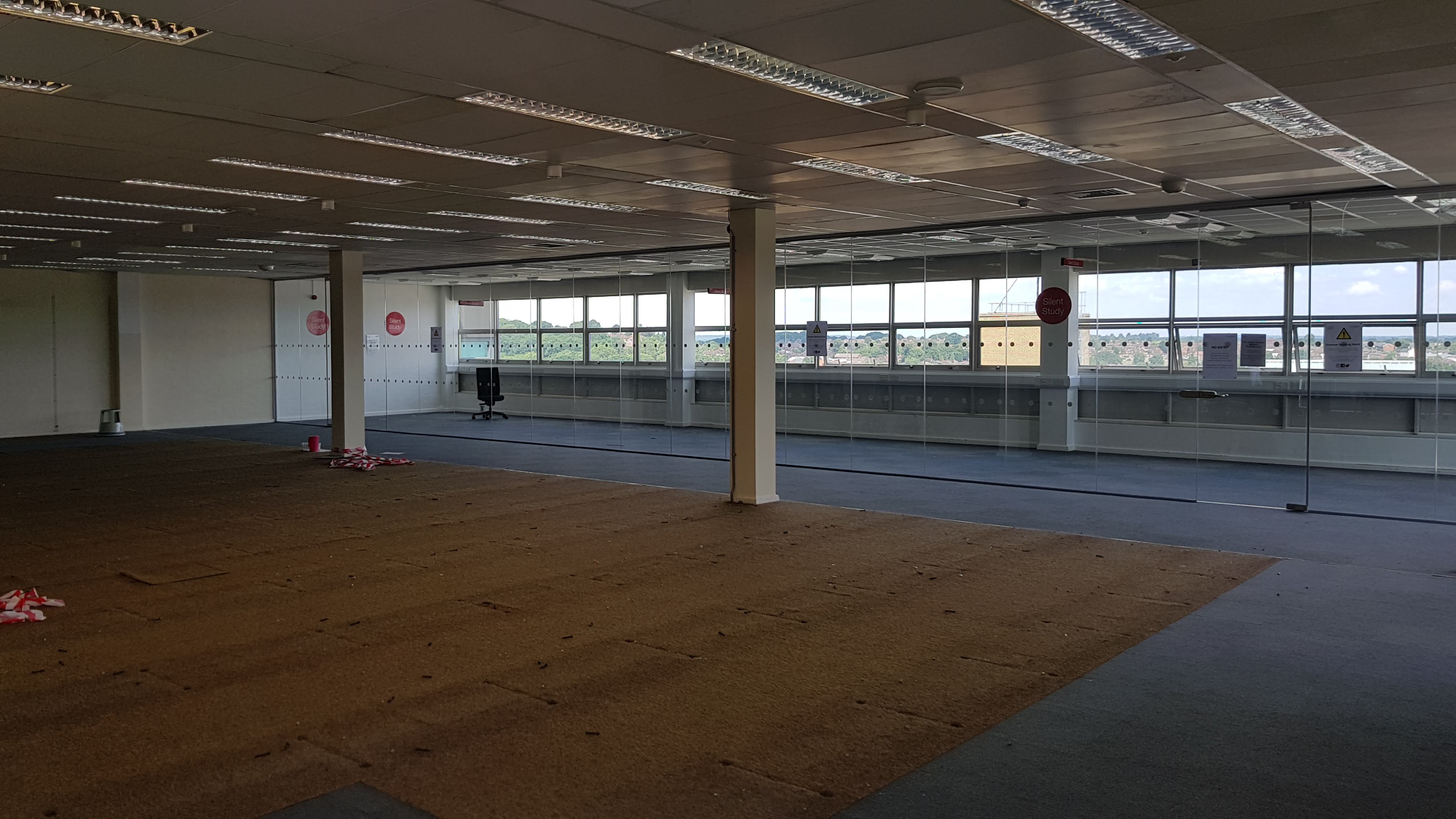 The laptop lockers have also been taken out of action for the summer as the space they occupied is being refurbished. You won't be able to borrow laptops from the Library over the summer vacation.
Don't worry though! There are still plenty of study spaces and PCs available around the Library:
Level 1 Learning Centre – Silent Study, Group Study Rooms 1-4, George Edwards Meeting Space, High Demand (Individual Study)
All of Level 2 – Silent Study and Individual Study (please note Group Study Rooms 5 and 6 are not available to use this summer)
Level 4 – Group Study
Level 5 – Individual Study
PCs are available on all of these floors. Routes to access Levels 4 and 5 will be published soon.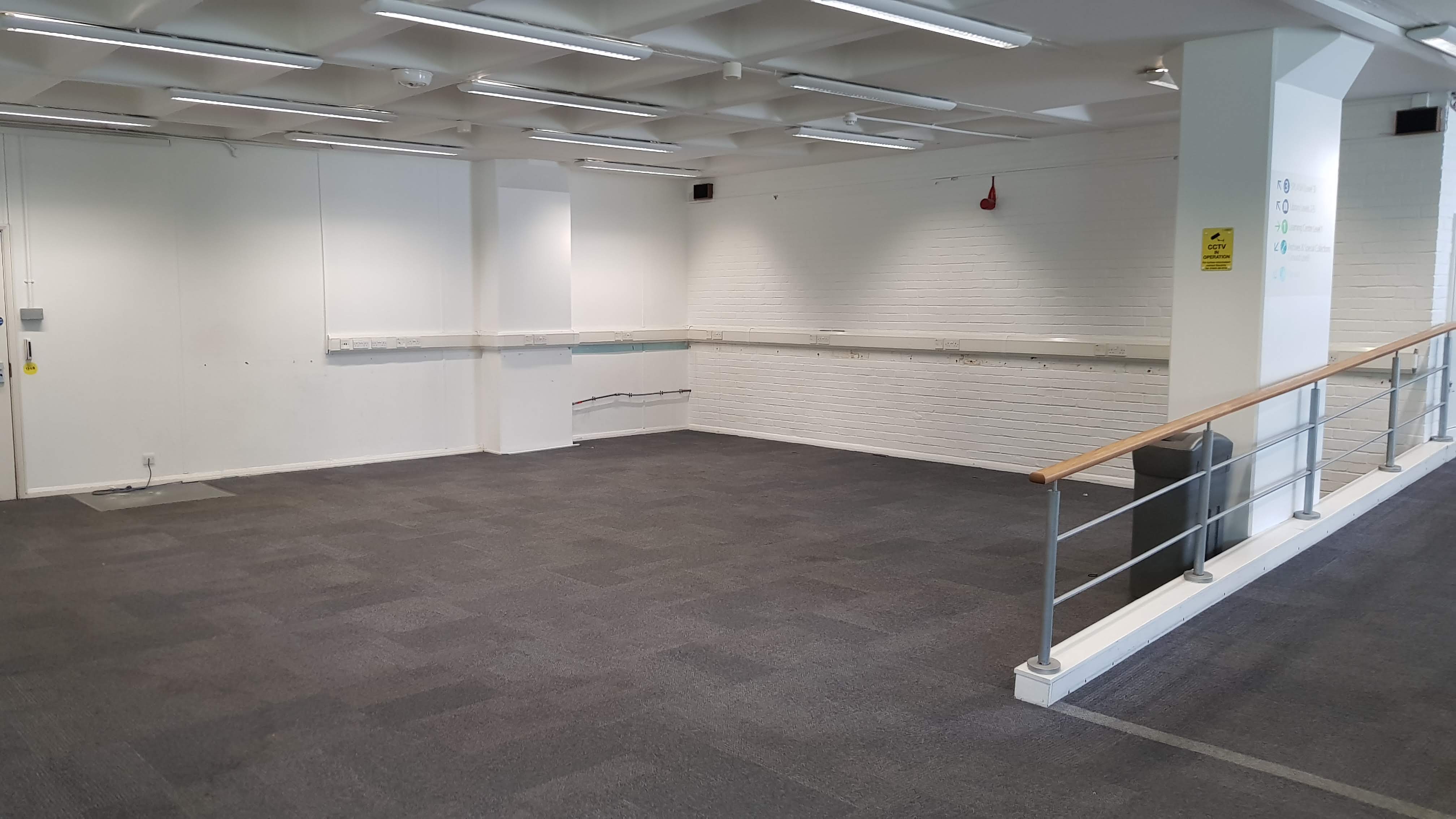 And whilst the sun is shining, why not take your study outside and borrow a rug and tablet stand from the Support Hub.
We're sorry for any inconvenience caused during the refurbishment. You can stay up to date with all the latest by following us on social media. If you have any queries or concerns about disruption to services during our refurbishment work please contact us at library-enquiries@surrey.ac.uk or speak to a member of staff at the Support Hub.