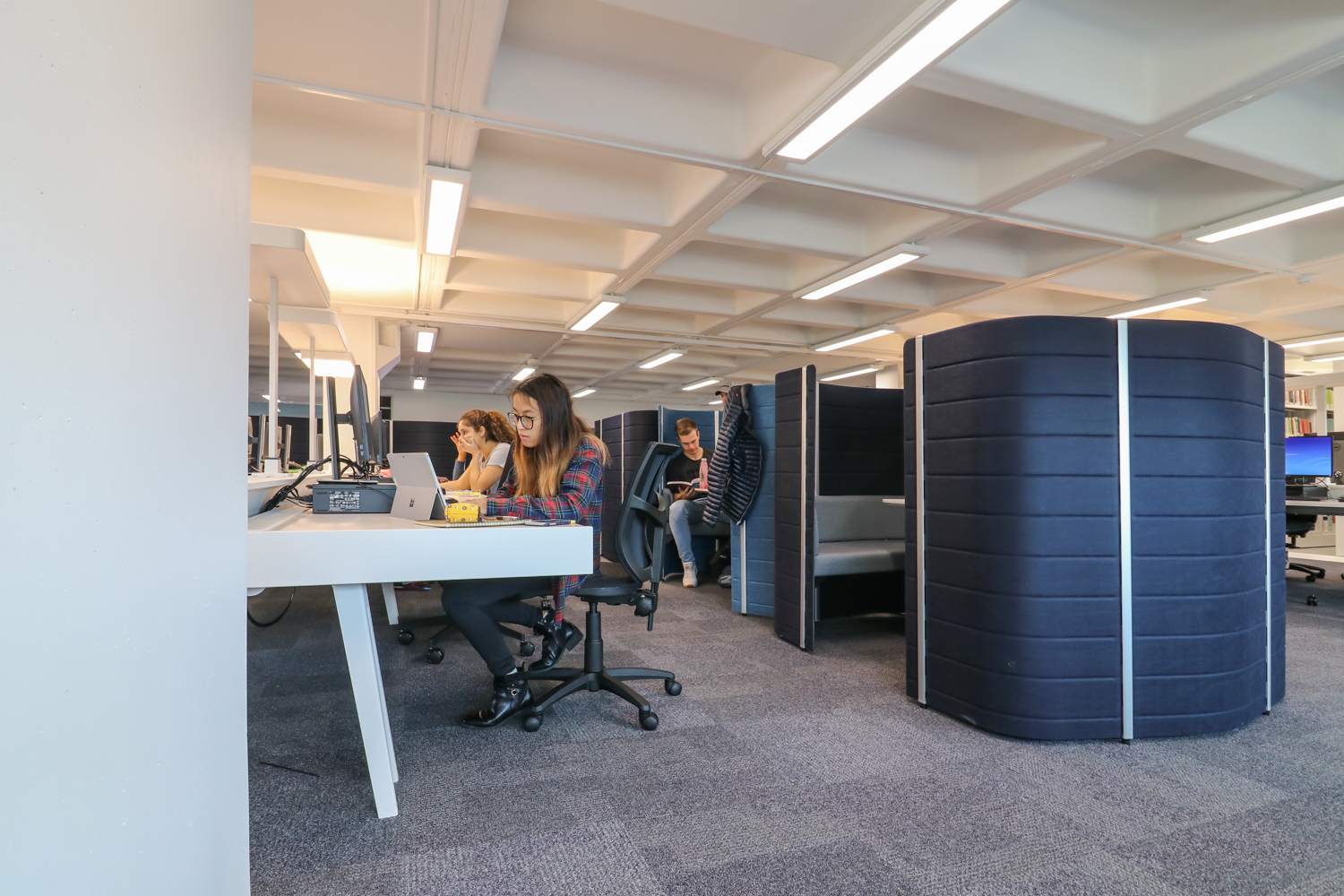 As you may have seen, there's a lot going on in the Library at the moment! We've been busy over the summer refurbishing all our floors to provide easier access to our key support services and an additional 160 study spaces, bringing our total number of spaces to 1700.
Level 1 is being completely transformed with some stunning new architectural features, and will now be home to our Academic Skills and Development (SPLASH) team, and Additional Learning Support. Also on Level 1 will be:
New purpose-built training space
Consultation rooms
Assistive Technology centre
Maths & Statistics support area
48 additional laptops for loan (bringing the total to 144)
On Level 2 the silent study open plan area is now protected by a glass wall (similar to our rooms on Levels 1 and 5).
Level 3 has had a complete change from group to quiet study, with brand new furniture to facilitate individual working.
We're also finishing off Levels 4 and 5 where you'll now find all collections in the new mobile shelving and new study areas  to match those installed last summer.  Also on Levels 4 and 5 are an additional four group study rooms with full AV facilities and an extended silent study room.
Because final project completion isn't until mid-end October, there will be some parts of the Library that won't be accessible for the first few weeks. However, we've made sure that you can get to all books on Levels 2, 4 and 5 from Monday 24 September and there are still plenty of study spaces and computers for you to use.  SPLASH drop-ins and consultations will be taking place from the Support Hub on Level 1 until they move into their new home. You may find it tricky getting around the building during this time – there's no access across Level 1 for example – but we have student ambassadors and Library staff on hand throughout the building to help with getting around and finding services and books.