Hi my name is Ajay Ajimobi, I'm Vice President Voice at the Students Union and was previously the President of the African and Caribbean Society and an executive member on the Voice Zone.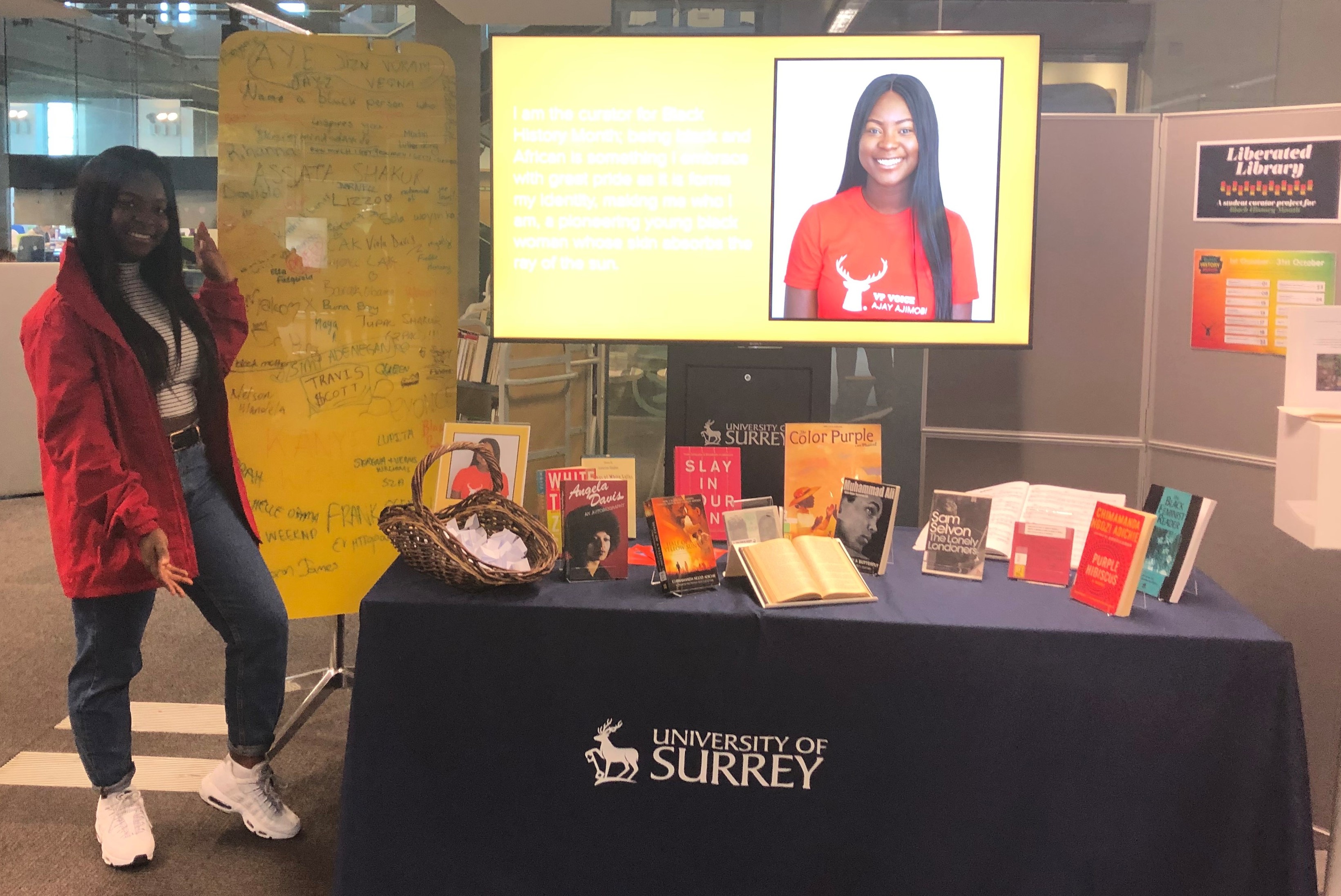 Creating a 'Liberated Library' was one of my manifesto points when running as a Voice Zone member last year, and it's great to see my initiative come to fruition! This is something I feel very passionate about as the student population is so diverse, and it should be reflected within the literature that we read.
Being a curator for Black History Month was a great experience as it enabled me to celebrate my history as a black young woman. Furthermore, it was also a chance for me to further delve into literature about the experiences of pinnacle black figures such as Assata Shakur.
On the Library display I had several books, CDs, motivational/inspirational quotes and on the whiteboard I wrote: "name a black person who inspires you". It was fantastic to see so many students engaging with this – writing the names of black people that inspire them and also taking a quote as they passed the display. The whiteboard was literally covered in names! Additionally, I recommended new books that the Library should purchase to further diversify their collection.
Fundamentally, 'Liberated Library' – the student curator project – would not have come to fruition if it weren't for the amazing Library staff. They are amazing at what they do and deserve endless credit!