Did you know – your reading list is a good place to start when looking for online resources? You can access this either via your SurreyLearn module page: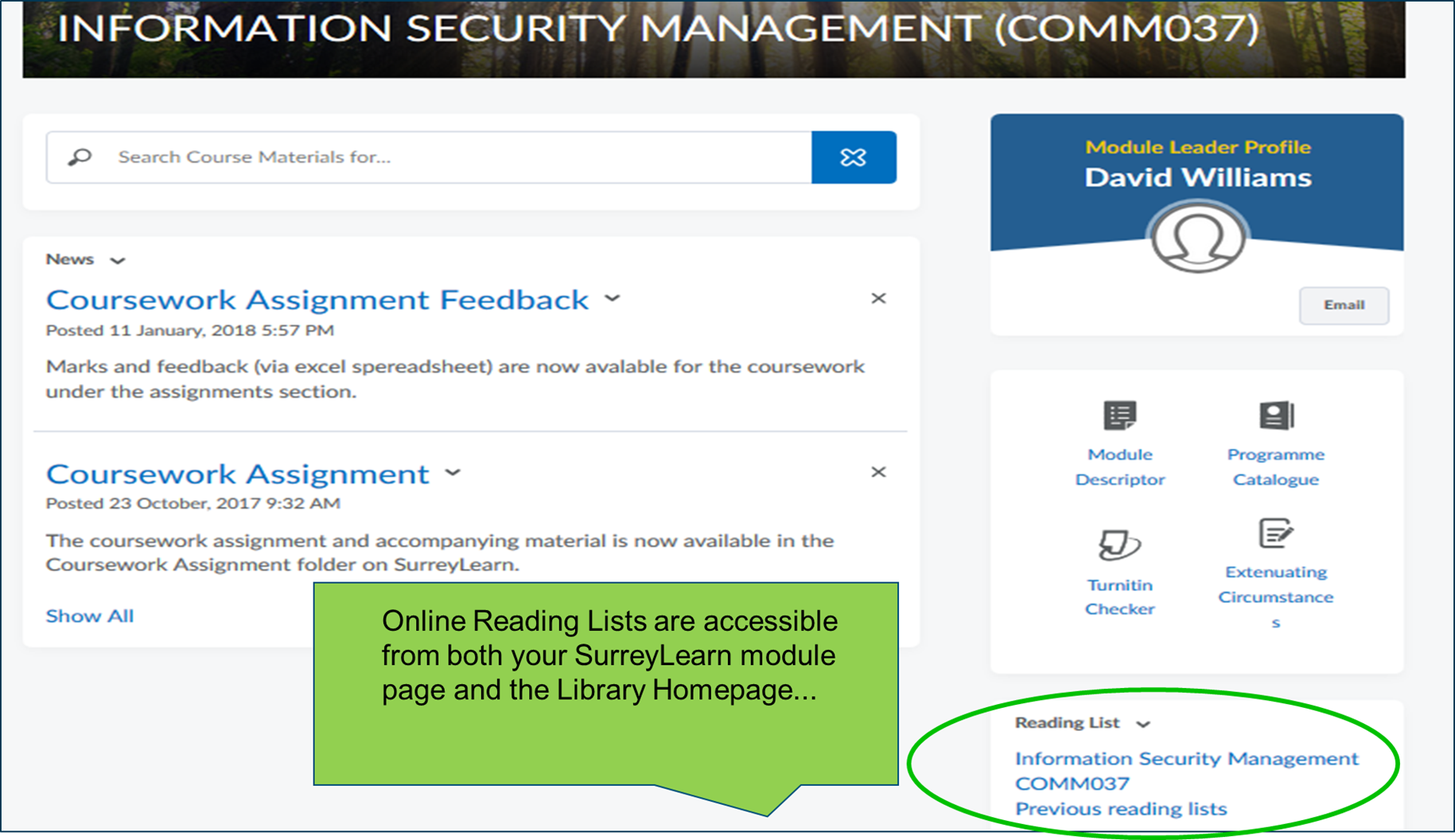 or from the Library homepage (just scroll down until you see the 'Access your reading lists' button):

If you're accessing your reading list via SurreyLearn, click on the reading list widget on the bottom right-hand side of the page. If you're accessing it via the Library homepage, it's best to search by module code or title to find the relevant reading list.
Once you've located it, you'll see a list of resources relevant to your topic. Don't forget, you can also narrow the list down even further by selecting the 'View: Online Resource' filter at the top of the reading list page: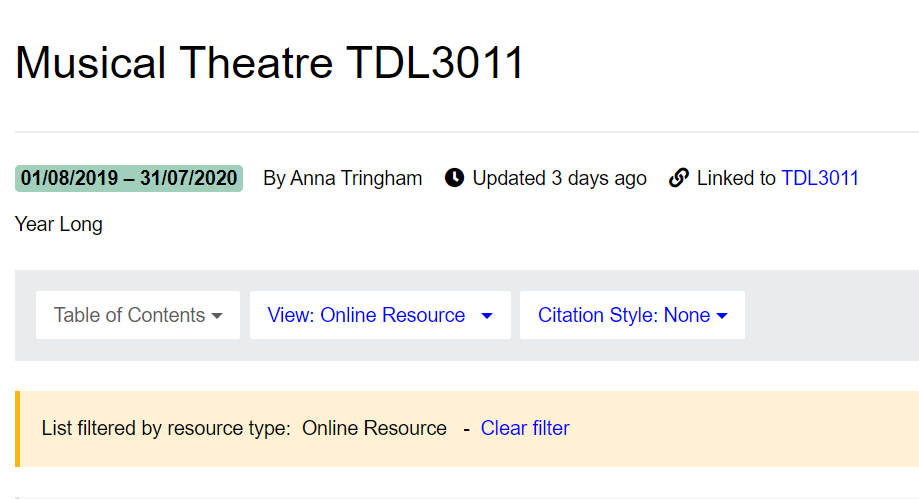 Click on the links to access the resources we have available online. If you are having difficulties accessing any of these, please let us know: library-enquiries@surrey.ac.uk and we can advise further.
It's also worth noting that publishers have made additional resources available to Surrey students to support your learning at this challenging time – these won't appear in SurreySearch, so be sure to check out the most up to date list here.
If you have any issues accessing resources that you need, for example if your first choice of resource is a book that you can't get hold of, please get in touch as we may be able to help you find suitable alternatives.