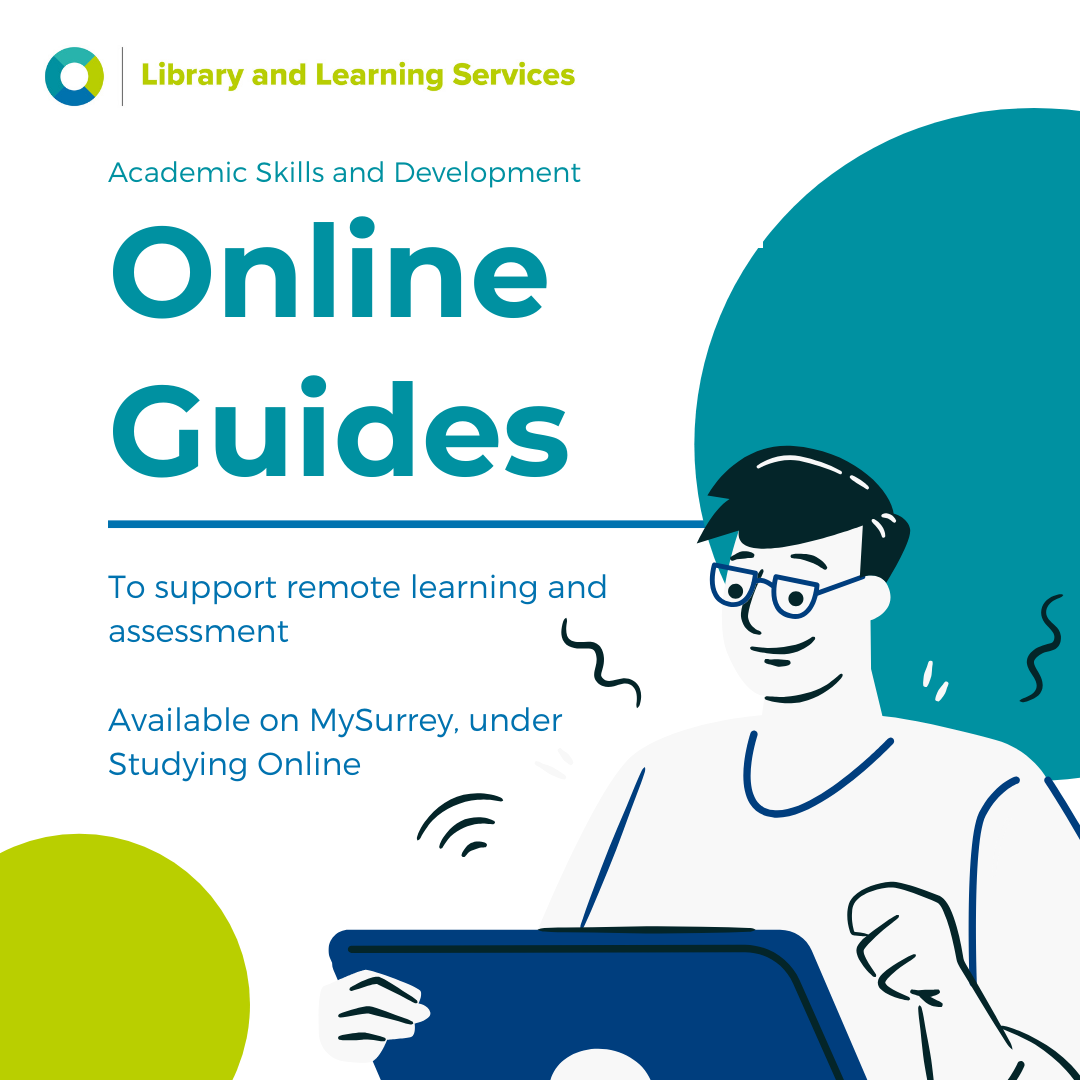 The Library's Academic Skills and Development team have collaborated with students over the past few weeks to develop a series of online guides to support your transition to effective remote learning and assessment.
These guides explore strategies and offer advice that may enhance your productivity and help you to make the most of studying and completing your assessments remotely.
These are available at My Surrey's Studying Online page.
The topics include:
Optimising your remote working environment and keeping in touch with your peers and department
Studying effectively online
Effective team-working in online assessment
A visual guide to 'Take-home exams'
What is a 'Take-home exam' and what do I need to consider?
Revision strategies
Avoiding collusion and plagiarism
Want to find out more?
Once you have checked out these resources, see this playlist of 10 Panopto mini-presentations which explore in greater detail key themes in the guides. All presentations are between 3-5 minutes long.