For those of you who don't know what this project is all about – as a student curator, John will be exploring our Library collections over the next couple of weeks and highlighting the materials he finds. John has curated a display at the entrance of the Library, social media posts on his finds and a fascinating reading list. John will  be helping us to develop and diversify our collections by suggesting new titles, and will ensure our collection continues to expand and be relevant to all students.  Follow @surreylib – we'll be using the hashtags #SurreyLibCurator and #StudentCurator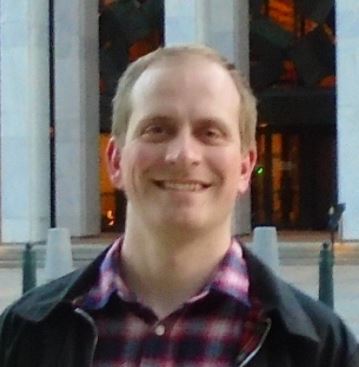 Hello. My name is John Attridge, and I am a PhD researcher in English Literature and the curator for the Student Curator Project on 'Working Class Voices, Cultures and Communities'.  
My research involves looking at working-class characters in the novels of Edwardian writer E. M. Forster, and this has led me to explore and interrogate how the working and lower-classes have been represented in literary history.
As a student from a working-class background myself, I began to think about how the working-classes are often marginalised – not only in literary texts, but within numerous higher education environments as well. Although starting university can be an alienating and isolating time for many, research consistently demonstrates that those from marginalised groups or low-income backgrounds more often find that the middle-class environments of higher education aren't necessarily built "for them". As a result, such students often have to perform additional labour to successfully assimilate with others, and to achieve what they hope to get out of university.
Since expanding the scope of my research, I have begun to also look at how students in the 21st century evaluate the historical representations of marginalised communities (including those from the working-classes) within literature and other media. Additionally, I have started to examine how the absence of working-class materials – as well as the exclusion of attitudes and behaviours that working-class students might be familiar with – continues to make students from low-income backgrounds feel marginalised once they arrive at university.
I am also interested in interrogating representations of class using an intersectional approach with other historically marginalised groups, and to challenge and deconstruct the notion of the "white working-class" – which fails to accurately represent modern working-class communities, or take into account the multiplicity of working-class identities.
This Student Curator Project is designed to spotlight some of the authors, texts and media that I have encountered throughout my research.
Whether you opt to pick out a piece of fiction, criticism or a documentary, you will hopefully find out something new and/or illuminating about working-class cultures or communities you may have previously been unfamiliar with.
For further information on my Student Curator Project, you can also check out my Surrey Online Reading List, which is designed to accompany the main display. You can find the link here