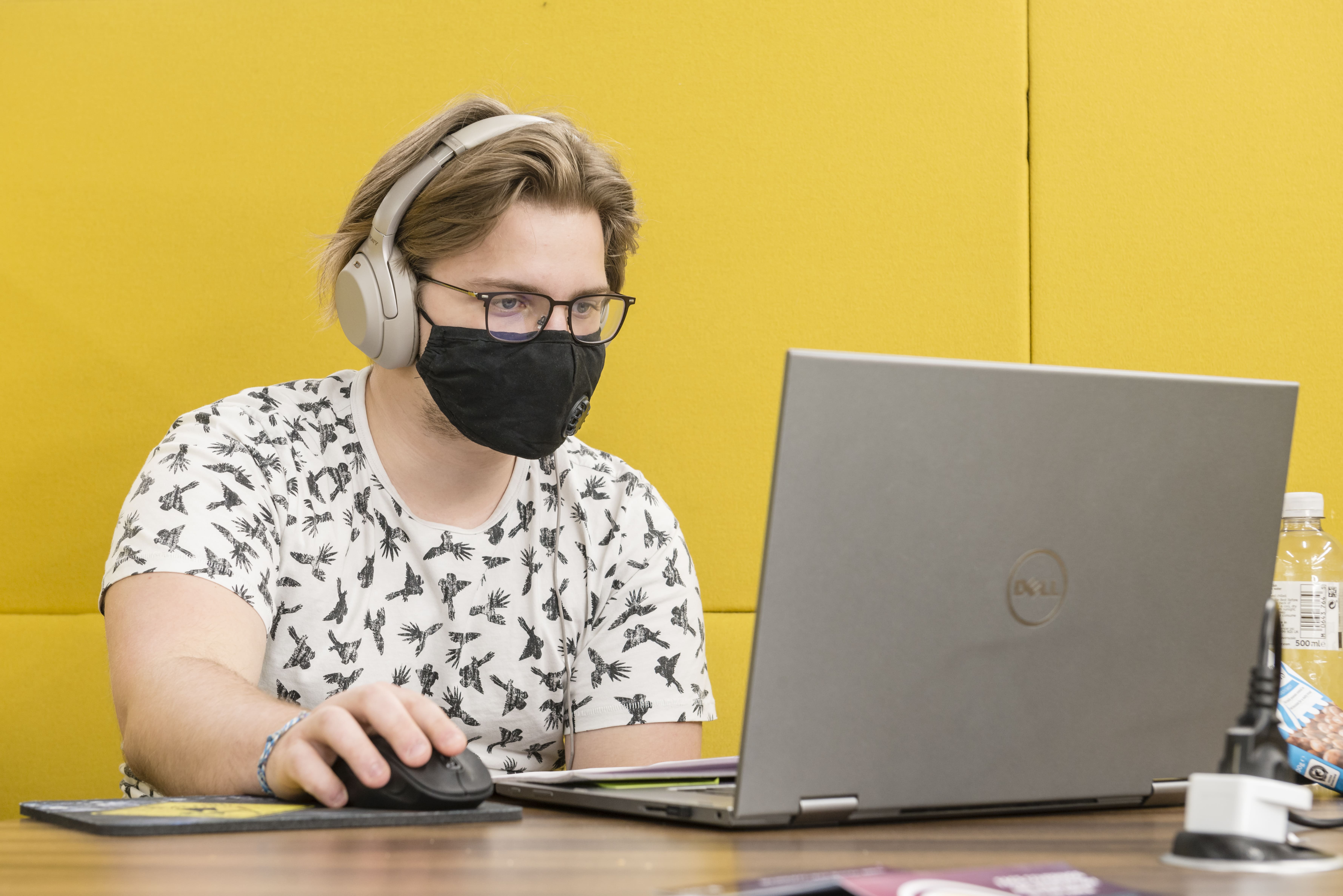 For those of you who are planning to sit your exams in the Library in January we'd like to highlight the following services and resources:
Individual study rooms
All our group study rooms can be booked on an individual basis for up to 6 hours from Tuesday 4 January until Friday 28 January.
Priority space for final year students
Restrictions allowing, priority silent study space for final years can also be booked through our study space booking system from Tuesday 4 January and is located in our silent room on Level 5. We'll update on 4 January if there's any change to this plan. If you're not sure where this room is, please just speak to Library staff or our Security team, who will be happy to point you in the right direction!
Sitting exams in the Library
If you're looking to sit your exams in the Library, our silent or individual study spaces are one suitable option. All silent and individual spaces, apart from the final year priority room on Level 5 are on a first come first served basis.
If you wish to book a study room for the period 4 -28 January and you can't see one available on the booking system please email the Library team and let us know your requirements and we'll do our best to allocate suitable space to you from some additional rooms that will be available during the exam weeks. Where the room has no fixed PC you can borrow one of the Library loan laptops.
Please note that whilst individual study spaces are generally quite quiet, we do not enforce silence in these areas and you can expect some background noise in these areas. Silent study spaces are our quietest space but even here we can't guarantee absolute silence.
If you have any questions about using the Library during exams or how to book spaces, please email the Library team