First, let me introduce myself, my name is Afonso. I am originally from Lisbon, Portugal having lived there for 18 years, and later on, moving to Guildford to start my bachelor's in Computer Science with the University of Surrey.
I am currently employed by the NHS in the Department of Oncology and Medical Physics, located in the Royal Surrey County Hospital. As byzantine as my department may sound, it applies to the applications of Computer Science to many different sectors of the trust.
Computer Science has always sparked a special interest in me as it mixes the nature and creativity of discrete mathematics. I am a strong advocate for Artificial Intelligence due to its quite fascinating theoretical basis and the complexion of its real-world applications. Thankfully I can make use of AI systems in my workplace for a variety of projects, some of which are detailed in this post.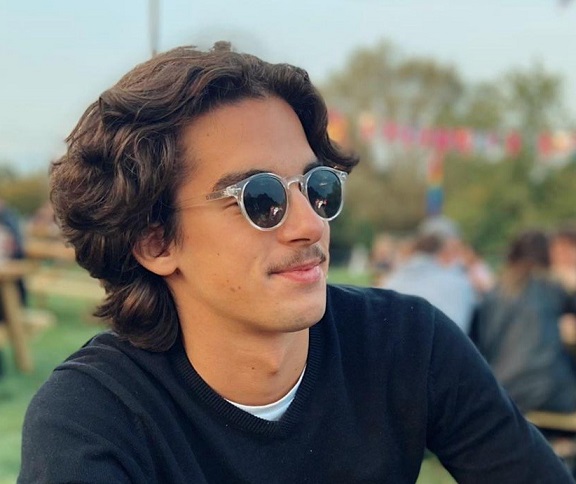 Receiving my first ever salary
I arrived at this placement with close to no work experience, the only other time I got paid was for working as a lab helper for the University, but other than that nothing at all; however, I felt that I had been sufficiently prepared by my course to start the employment.
The very first day was a Tuesday morning, I got called into the Trust for my induction. It was a wonderful day. The summer shone brightly, and the birds sang graciously. Having studied precisely where the main entrance was – prepared for my first grand entrance complemented with a tucked-in shirt and some freshly shined dark leather shoes, I was radiating confidence.
Whilst drinking my first ever traditional work double shot Espresso, I had encountered the significant other placement student that would be accompanying me this year. We then headed to St Luke's Cancer Centre to meet one of our bosses. She too had a large smile on her face whilst explaining all of the different exciting projects that we would be part of. All in all, it was the most welcoming day.
Diving deep into the office
We got shown our offices with some truly impressive sets of equipment and got told to start on our first projects straight away. This first one related to the creation of a multifaceted JavaScript Web App, using the Ext JS API mixed in with MySQL and PHP. At this point, my poise had a great imbalance as I had zero experience with the API, and my only knowledge of JavaScript was from a full set of hours' worth of a 'Udemy' online course. Thankfully I had studied MySQL and PHP in University having it all well documented allowing easy recollection.
Pressure started building when I first looked at the project I was given. Especially as it was going to be for the Nuclear Medicine department, a department that sounded fairly important, maybe too important. Nevertheless, as proudly displayed in my CV, I was "very flexible to learning new languages", so I had my eyes on the prize. With Mr Conan Doyle as inspiration, for the first few days, extensive research relating to the API accompanied by the study of pre-existent web apps made by previous industrial placement students allowed me to establish a substantial knowledge base on the technologies used. In one week, a buggy prototype was complete and in three the final product was finished. This is how I earnt my first ever salary.
Make sure you read my next blog to learn more about the projects I am working on by clicking on this link!