Hey guys! My name is Laura, I'm an English Literature with Creative Writing student currently on placement as a Digital and Social Marketer for LT Harper, Cybersecurity Recruitment. Although I can't possibly fit everything in here, I thought I'd attempt to give an update on how everything is going!
My Work So Far:
In my last blog, I mentioned the things that I had done so far, including:
Creating graphics/video content/blogs for our social media.
Implementing marketing campaigns and analysing analytics.
Planning PR events.
Email marketing.
I'm still doing all of these things on a daily basis, except this time, with an increased focus on our Corporate Social Responsibility. One of the ways I've done this is by giving back to the younger generation.
We partnered with Royal Holloway University to speak to their cybersecurity masters students about the opportunities available within cyber, and then with Charles Darwin Sixth Form, to advise students whom are about to enter the workforce, on CV and interview tips. We've also got many more sessions as such, set up for early 2021, as this is an initiative that we truly believe in.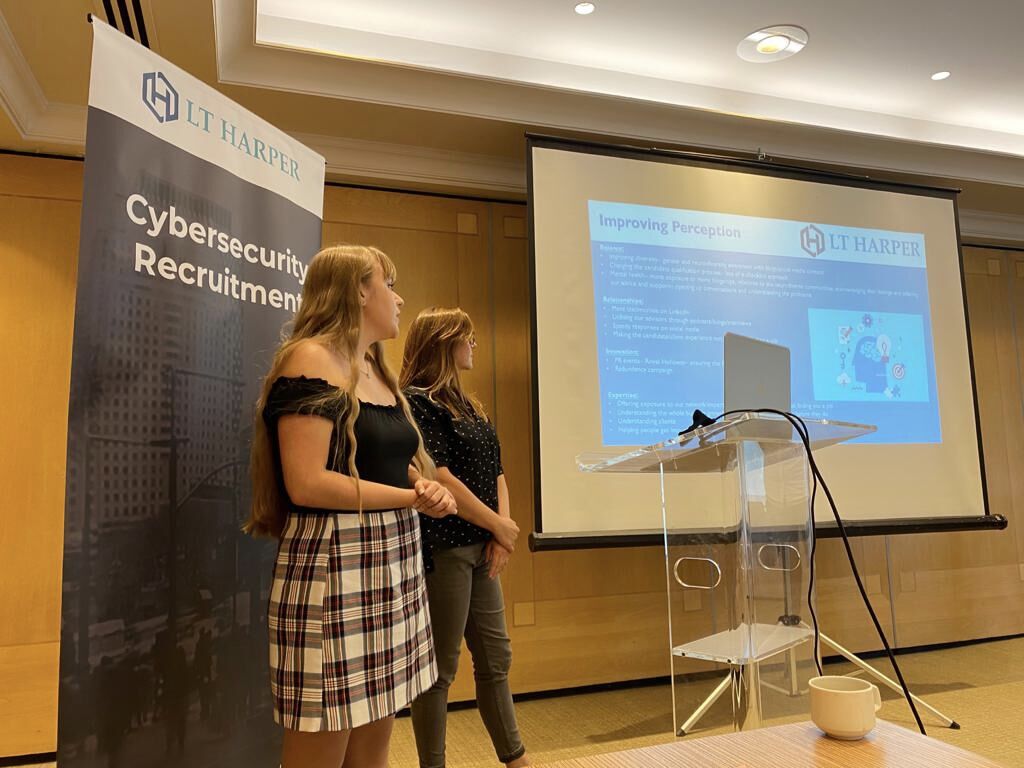 My Accomplishments:
In my last blog, I mentioned that one of the best things about working for a smaller company is that you feel that your work truly makes a difference and you can actually see the results. This is still very much the case, as I've accomplished things that I never dreamed of doing before I started. These include, but are not limited to:
Doubling our LinkedIn following in my first 3 months, completely organically. We've just crossed our 7K milestone, up from approximately 3K when I started!
Volunteering my time to The Tech Talent Charter, a non-profit organisation that aims to get more women into the technology sector, by getting involved with their #DoingItAnyway campaign. I assisted with content creation, planning, organisation, and social media monitoring, helping the campaign to receive millions of impressions in the first week.
Launching a Neurodiversity Awareness campaign, whereupon we've been working to challenge the stigma surrounding neurodivergent talent and highlighting all of the amazing things they have to offer. The feedback we've received already has been truly heart-warming; it's incredible to know you've actually made a difference.
And many more! One of the biggest lessons I've learned is to celebrate every success, no matter how big or small, because all of them are steps in the right direction.
Conclusion:
6 months later, it really is incredible to see the things I've been able to achieve in such a short space of time and with no prior knowledge. It proves that experience does not equal skill and is the fundamental reason I'd encourage everyone to do a placement, whether you think you're qualified or not. The experience is invaluable, not just for career prospects, but for your confidence too!
Here's to the adventures 2021 will undoubtedly bring!