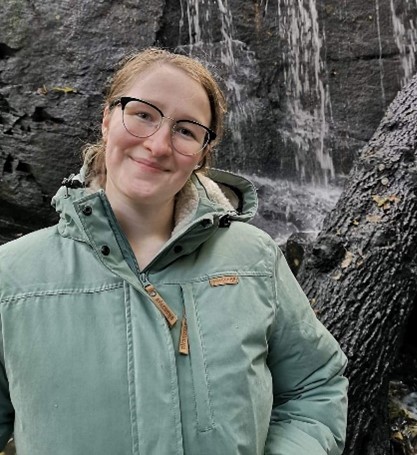 Hi there, my name is Hannah 😊, and I am a Biological Sciences student. I am currently on placement as a Medical Laboratory Assistant at Eurofins County Pathology, Guildford. I must admit I didn't go out looking for a laboratory placement, but I am glad this is where I ended up!
When I started my placement, it took me a while to get a feel for the role. Though I soon learnt what a Medical Laboratory Assistant (MLA) does and why it provides such a useful insight into working as a State Registered Biomedical Scientist in a working laboratory.
MLAs are tasked to receive, prepare, and often process samples in a pathology laboratory. They aim to assist the Biomedical Scientists as they work to diagnose and treat patients. This role provides valuable experience in the lab and the work is practical and varied.
The experience I have had over the last 6 months as an MLA has expanded my understanding of a working laboratory. I was thrown into each role and tasked with jobs which made a difference in the daily running of the laboratory.
Here are 5 reasons why I have loved working in a laboratory – 
1. It is hands on and Practical 
I have learnt a lot of new technical skills!
I am competent using various Laboratory equipment from spinning samples in the centrifuge to carrying out manual dilutions with an automated pipette in Chemistry.
Being trained to load and unload samples onto the Laboratory Machines brings a feeling of responsibility and is pretty satisfying.
Times flies by when you're not working in an office!
2. I highly value Teamwork 
I felt valued as part of a team. As a team, we all rely on each other for the successful running of the day.
3. My Organisation and attention to detail skills have increased 
Organisation is key to an efficient day of work in the laboratory.
Accuracy is crucial for valid laboratory results.
4. I have gained increased Independence 
I consistently use my initiative to find tasks which need to be done.
5. I have discovered what I would like to do after university 
My time on my placement has exposed me to meet Biomedical Scientists and explore the work they do. Being a Biomedical Scientist is now a career path I am strongly considering post-university. This has highlighted to me, and I hope I can highlight to you too, how important a placement is for helping you uncover a career path you might want to go down when you finish university!
My advice to future placement students
I would whole-heatedly recommend doing a laboratory placement to other bioscience students especially if they are unsure of what career path they intend to go down, as I was. My placement has opened my eyes to the opportunities in the Biomedical Sciences sector, as well as identifying which areas are not for me. MLAs are always needed in pathology laboratories. I would suggest reaching out to companies to offer your skills in return for a paid placement role.
I am grateful for this placement as it has provided me with more certainty in terms of the career I would like to pursue. I may have a bit of extra work to get there, given I am not enrolled for a Biomedical Science degree, but I am also thoroughly excited for the journey!